Xcentric will be exhibiting a range of example additive manufacturing, CNC machining, and rapid delivery injection molding projects that highlight how we are able to help shorten our clients' product launch cycles.

Contributed by | XCENTRIC
Tell us about your company.
Xcentric is a trusted provider of premium rapid manufacturing services based in the U.S., with more than two decades experience serving clients from a broad range of industries including Medical Device, Automotive, Consumer Products, Aerospace, Defense, and Industrial Equipment. Our specialty is in quickly producing components for our customers at each phase of their product development cycles: from rapid prototyping, through short run injection molding, to full production injection molding. We understand the unique needs of each industry, product category, and production approach so that we can suggest the right commercial and technical solution.
Your company will be exhibiting at RAPID + TCT, what is it that makes this an important event for your company?
RAPID + TCT is an important event because Xcentric is now under new management and is moving into a new phase of its evolution to become the premier provider of fast delivery manufacturing solutions. The show affords us the opportunity to directly discuss with prospective customers the many ways in which we can help them realize their product launch ambitions more effectively. The transition from additive manufacturing to full production for injection molded components is not straightforward in most cases, so we welcome the chance to explain each step in detail and how Xcentric has the right approach, experience, and focus on customer success to be their partner of choice.
What makes your booth a must visit for RAPID + TCT Attendees?
Xcentric will be exhibiting a range of example additive manufacturing, CNC machining, and rapid delivery injection molding projects that highlight how we are able to help shorten our clients' product launch cycles. We are often asked how we produce quality injection molded parts so quickly at competitive prices: we look forward to discussing how we do this consistently in our in-house manufacturing centers. The first 20 visitors to our booth each day will receive a gift.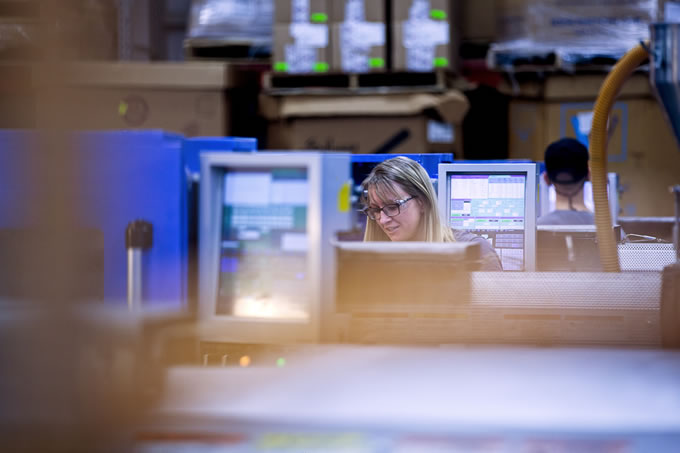 RAPID + TCT has many educational sessions, forums & Demo's, is your company involved in any of them this year?
Xcentric will be performing in-booth consultations on client projects, including design for manufacturability assessments (DFM) and live quotations for prospective customers with active projects. New customers who purchase services at the show will receive a 20% discount on their first order.
When you get a chance to walk the exhibit hall floor yourself, what is it you will be most interested to see?
The RAPID + TCT show offers an excellent overview of where the industry is and where it is headed in the immediate future, giving us valuable insights to our clients' needs. Typically, our team will take in a balanced view via educational sessions, pavilions and the displays of our colleagues in the industry. Naturally new technologies and enhancements to existing processes that would help us serve our customers better are of particular interest.
Manufacturing is undertaking rapid advancements, be it automation, 3D Technology, machine vision or data. Give us an idea on how your company and product is being utilized now in advanced manufacturing.
Xcentric is a manufacturing services provider, meaning that we make investments in technology and employ sophisticated manufacturing processes to assure that we can deliver quality components in extremely short time frames consistently. We use all aspects of additive manufacturing and highly accelerated traditional manufacturing processes enabled by proprietary design and production systems. For Xcentric, advanced design tools, manufacturing technology, 3D scanning, and machine learning are all means to an end: providing our clients with the components they need at each phase of their development cycle in the appropriate quality and quantity extremely quickly.
Give us your thoughts on what the future holds for manufacturers and their use of 3D technology.
Regardless of what role a manufacturer plays in the product development and production cycle, 3D technologies will play an increasingly important part for them in reducing launch timing, increasing customization, and ultimately reducing costs. Practically every industry engaged in manufacturing physical products is integrating 3D concepts end to end, some more quickly than others, but without question it is an absolute must at this stage. Based on current trends we should only expect the adoption of 3D technologies from prototyping, to bridge production, to full production to accelerate dramatically.
The content & opinions in this article are the author's and do not necessarily represent the views of ManufacturingTomorrow
---
Comments (0)
This post does not have any comments. Be the first to leave a comment below.
---
Post A Comment
You must be logged in before you can post a comment. Login now.
Featured Product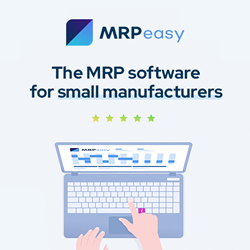 Always know what you have in stock and what you'll need to fulfill orders. Never forget to order parts on time or fail to notice a late delivery from your vendor. Easily create manufacturing orders and schedule them automatically according to resource availability or delivery deadline. Generate accurate cost and lead time estimates and provide customers with quick quotes. Receive notifications when orders are late or inventory levels reach a critical point. Ensure seamless communication between sales, production, warehousing, procurement, administration, and finance. Integrate with popular accounting, CRM, and e-commerce apps. MRPeasy is an ERP software for small manufacturers that gives you all that and more. Our users report a 54% average improvement in the overall performance of their business and a 42% increase in on-time deliveries. Try for free, no credit card needed.