Manufacturing

Marketing Partner
---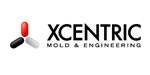 Xcentric Mold & Engineering
Xcentric provides consulting, prototyping, pre-production, and production services for a wide range of industries. We are a US Manufacturer - every mold is made and all production is run in one of our two Michigan-based facilities. Our core rapid manufacturing expertise: Injection Molding, CNC Machining, and Additive Manufacturing.
---
Mailing Address:
24541 Maplehurst
Clinton Twp, MI 48036
United States of America
Tel: 5865984636
Fax:
Website: https://www.xcentricmold.com/
Company Category: Additive & 3D Printing
Geographic Region: USA - North East
Company Sector: Manufacturing
Keywords: injection molding, prototyping, additive, mold, cnc, 3D Prin
Partner Status: Marketing Partner
---
Products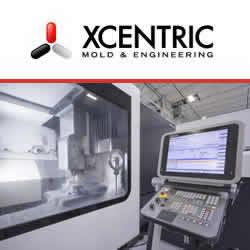 Xcentric offers a wide range of Rapid Manufacturing services that support our customers through each stage of the product introduction cycle: research and development, rapid prototyping, pre-production, testing, and market introduction. Xcentric's team has offered Rapid Manufacturing services for more than two decades, giving us substantial experience to help our customers select the right process or combination of processes to meet their project objectives. Moreover Xcentric has developed highly advanced manufacturing systems to shorten the production cycle to the extreme. It is precisely our experience and systems that allow us to quickly converge on solutions, reduce process variability, and repeatedly deliver to very compressed schedules.
---
Articles
Xcentric will be exhibiting a range of example additive manufacturing, CNC machining, and rapid delivery injection molding projects that highlight how we are able to help shorten our clients' product launch cycles.
---
White Papers
This Company does not currently have any White Papers
---
Press Releases
New 13-Day Standard Delivery for Injection Molding
---