The networking needs of a manufacturing floor are very different than that of the front office. Manufacturers cannot tolerate network outages on the plant floor where time truly equals money.
Connecting Companies and Breaking Communication Barriers
Dan Egan | Werner Electric Supply
New technology hits the market at a pace that's impossible to keep up with. It seems as soon as you make an upgrade, the next month there is newer and better technology available. Think about your television, cell phone, watch, refrigerator or automobile. Go ahead, be bold - buy the latest tech. It feels great, doesn't it? You are now the proud owner of the latest and greatest gadget. But alas, reality sets in and you realize that "state-of-the-art" is just a fleeting moment in time. Twelve months from now you will be a generation, possibly two, behind. Are you prepared to buy in again? Your new smart watch is a couple of hundred dollars. Your phone, now that could be a thousand dollars, your refrigerator several thousands and your automobile tens of thousands. When does it stop? Fortunately, or unfortunately, never.
Now let's consider the plight of the manufacturer. Of course, they want the latest and greatest capabilities for their employees and their machinery. They want to take advantage of technology to improve safety, reliability, and productivity. However, they cannot possibly afford to continually upgrade their operating assets. At some point, they need to draw a line in the sand and determine what will get them through for the next five, 10, 15 years, or more.
The Internet of Things (IoT) is connecting both the physical and virtual worlds together. It's helping businesses work faster, people work smarter, and processes to be more effective across the globe. Manufacturers have to be smart about when and where they invest capital.
Take a paper mill for example. Multi-million-dollar assets are used to turn timber into pulp and turn pulp into paper and these machines are expensive to upgrade. Within a paper mill there are dozens of smaller machines, each performing a critical role. These machines are every bit as important as the de-barker, digester, headbox, dryer, and reel. Each of these devices are likely controlled by a Distributed Control System (DCS) or Programmable Logic Controller (PLC), which essentially are specialized industrial computers. Today all of these pieces of equipment have network interfaces of some sort so that machines can communicate with each other and with business systems. A fully integrated paper mill will have hundreds of connected devices spanning multiple generations of technology.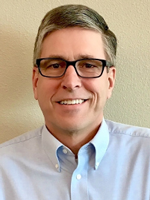 The networking needs of a manufacturing floor are very different than that of the front office. Employees in an office setting can survive a network outage for minutes, possibly for hours with minimal impact to the company's bottom line. While they may lose access to email, printers, plotters, and voice over internet protocol (VOIP) telephones, the company can continue to generate revenue as long as machinery continues to produce a saleable product.
Conversely, manufacturers cannot tolerate network outages on the plant floor where time truly equals money. Each minute a piece of equipment spends offline ends up costing the company money. Consider the compounding effect of a small machine feeding a larger machine. If the smaller machine has an issue, the problem cascades to the larger machine and all other pieces of equipment that rely on that small machine's process or data. This compromises production and hundreds of lost dollars become thousands of lost dollars in a short amount of time.
Machines 'talk' to their input/output subsystems and to each other at intervals of less than one second. Many times, these inter-communications are measured in milliseconds, sometimes even down to the microsecond! Machines have to be online and communicating at all times. As production expands, manufacturers will need to integrate new machines with old machines. The challenges of integrating these diverse platforms are not for the faint of heart.
Companies like Werner Electric Supply, headquartered in Appleton, Wisconsin, understand the unique needs of manufacturers and can help them design, deploy, and maintain robust networks for the plant floor. For example, Werner Electric's Network Solutions team can help manufacturers identify and remediate communication bottlenecks while looking for opportunities to improve communication. Working with a variety of business partners, the Network Solutions team can help companies converge plant-floor and office systems to provide real time manufacturing data to the front office and help drive desired business outcomes. It is important to understand that the most accurate production data resides in those DCSs and PLCs described earlier. If data can be aggregated and contextualized in an expeditious and meaningful way, producers can improve profitability. Perhaps they could avoid a run-off spec or non-conforming product or modify production to minimize giveaway. Additionally, they could run a particular product on a different shift to take advantage of labor, weather, or utility costs. The status quo of running manufacturing plants the way they have always been run isn't viable in today's highly competitive environment.
Werner Electric's Network Solutions Team helps businesses in a number of ways:
As a Rockwell Automation Authorized Services Provider, the Networks Solutions team offers physical and online assessments of existing networks. This service helps customers make sure the foundation of their company is safe and secure to allow for robust communications today with an eye on expansion for tomorrow. Clients never have a plan to use less network bandwidth tomorrow then they are using today.

Interviews are conducted with key stakeholders, before a detailed walk through is conducted. During the walk through photographs and notes are compiled and analyzed, and a detailed report is generated with red, yellow, and green designations of key network criteria.

After the walk through follow up meetings are held with the client to review the findings and to help prioritize remediation recommendations. At this time budgetary concerns are also addressed. Some updates can be funded through operational dollars while larger items may require capital financing.

Once the meeting is complete tasks are divided up and assigned to internal and external resources.

Lastly, follow up meetings are scheduled, progress is measured, and goals are set for the desired next state.

Detailed logical and physical network design services are available for new assets, new production lines, or entire production facilities.

Material lists for network infrastructure including switches, routers, and cabling are provided to the customer.

Werner Electric can coordinate with local contractors for installation and commissioning of network cabling. Some contractors have the ability to offer 25-year warranties on cable installations.

Network Services can provide IP address schemes as well as services to configure switches, routers, and automation devices.

Industrial Data Centers can be configured and commissioned to provide centralized computing resources, virtualized system servers, software installation, activation and licensing, as well as all necessary switching and routing for a machine, a line, or a facility.

Wi-Fi network design services allow for portable devices to access customer networks safely and securely.

Future offerings include security audits and online systems monitoring.
When choosing a partner for your plant floor networking needs you want to choose one that not only understands the unique needs of the manufacturing environment but also understands network technology of yesterday, today, and the future. Werner Electric's Network Solutions team can help you integrate all of your production assets regardless of age. They can also help you connect the 'shop floor to the top floor' to drive effective business outcomes.
If you would like to learn more about Network Solutions, visit https://www.wernerelectric.com/Network-Solutions
The content & opinions in this article are the author's and do not necessarily represent the views of ManufacturingTomorrow
---
Comments (0)
This post does not have any comments. Be the first to leave a comment below.
---
Post A Comment
You must be logged in before you can post a comment. Login now.
Featured Product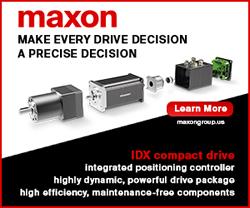 maxon motor launches new high-speed motors that are configurable online. The new ECX brushless motors are quiet and feature very high efficiency. The ECX motors are available with diameters of 8, 16 and 19 mm achieving speeds of up to 120,000 rpm. They run very smoothly and are highly efficient. With maxon motor's online configurator, it is easy to put together a customized DC motor to include gearhead, encoder and controller. The customized motors are ready to ship in 11 days!