Motion control systems are ideal for use in applications that require product positioning, rapid start and stop motions and synchronization of unconnected elements. PLCs have the capability to offer the required signals for commanding stepper systems and servos...
Top Article for 2018 - Machine Automation Explained
Jerry Leitz | Kingstar
Reprinted with permission from Kingstar's blog:
Generally, machine velocity and positioning systems are controlled using devices like linear actuators, hydraulic pumps or electric motors, such as a servo. However, motion control utilizes special technology systems comprised of electric actuators like ac/dc servo motors.
A typical motion control system includes three components: the driver, the motor, and the controller. Trajectory calculations are carried out in the controller that in turn sends low voltage commands to the driver; the driver applies the required current and voltage to the motor to trigger the desired motion. Feedback devices on the load and motor are used to pass specific details about the shaft and load movement to the controller or driver. The feedback is used to boost motion accuracy as well as compensate for dynamic changes, like changes in friction or mass that are likely to affect the load.
Servo systems run in a closed loop and allow output torque to move into and remain at their commanded position. Stepper systems, on the other hand, offer open loop position control. Though both methods can control PLC-based controllers, the choice of a closed loop versus open loop is determined by numerous factors.
The pulse and direction signals that are mainly used with PLCs offer a digital and affordable precision control method. PLC ladder extension blocks are ideal for programming and are relatively easy to understand and maintain. Though PLC controllers with direction and control capabilities have limited control axes and coordination between axes, they are the perfect fit for most motion applications. Low-cost PLCs are widely used for machine logic control and can handle motion tasks with the addition of programming and pulse output cards. This eliminates the need for a separate controller for integrating logic controllers. Machine builders who are familiar with the PLCs and their programming software require less time to implement PLC based systems.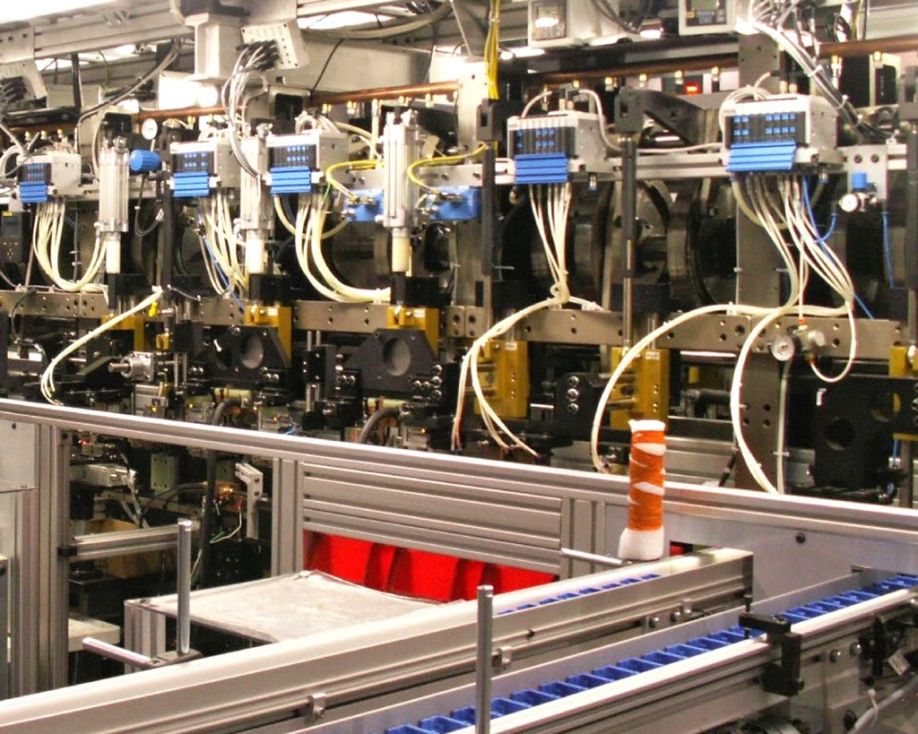 High-speed output cards are utilized in PLC-based motion control systems to create a pulse train for every stepper drive or servo. The system drive receives pulses and indexes motor shaft through a predetermined pulse amount. Servo systems can be configured for 1/10,000 per revolution per pulse while stepper systems index 1/200 per revolution per pulse. That means that the amount of motion dictated by one pulse can be changed in the drive to achieve the preferred resolution or high speed. The direction of travel is determined using a different signal, a control method known as step and direction.
Motion control systems are ideal for use in applications that require product positioning, rapid start and stop motions and synchronization of unconnected elements. PLCs have the capability to offer the required signals for commanding stepper systems and servos in a digital and cost-effective manner.
About Jerry Leitz
Jerry has over 25 years of experience developing high performance motion control and vision systems, as well as developing real time software to control automation equipment. Prior to joining IntervalZero, Jerry was the Software Development Manager at Pitney Bowes, where he helped develop very large scale mailing and sorting machines. He was brought there in 1999 to help develop a purely software based motion control system. These systems used custom ethernet based servo amplifiers and could have over eighty servo motors on one machine.
The content & opinions in this article are the author's and do not necessarily represent the views of ManufacturingTomorrow

KINGSTAR
KINGSTAR Soft Motion Platform empowers you to dramatically reduce cost, time and complexity of hardware used for precision motion positioning and machine vision systems, with an industrial-grade real-time software-only solution. KINGSTAR's soft motion library and software PLC, built on EtherCAT standards and a real-time 64-bit Windows operating system, accelerate your time-to-market and enhance your efficiency and productivity with PC-based motion controllers for industrial machines
Other Articles
These success stories seek to highlight the industry-level challenges faced, the resulting automation and motion control requirements that need to be addressed, the results that can be achieved and the key platform strategy.
Booth #N9029 - we are previewing a soon-to-be released plugin for Mach4 CNC that was built with KINGSTAR Machine Automation Software, that features plug-&-play EtherCAT connectivity
PLCs are special computers designed to control industrial processes and machines. Software PLCs offer great communications functionality through communicating with other computer equipment or controllers.
---
Comments (0)
This post does not have any comments. Be the first to leave a comment below.
---
Post A Comment
You must be logged in before you can post a comment. Login now.
Featured Product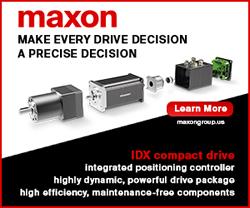 maxon motor launches new high-speed motors that are configurable online. The new ECX brushless motors are quiet and feature very high efficiency. The ECX motors are available with diameters of 8, 16 and 19 mm achieving speeds of up to 120,000 rpm. They run very smoothly and are highly efficient. With maxon motor's online configurator, it is easy to put together a customized DC motor to include gearhead, encoder and controller. The customized motors are ready to ship in 11 days!