When safety is addressed early in the design phase, it is more effective and can prove to be a more economical safety play in the long run for the facility. However, its never too late.
Electrical Safety in the Manufacturing Environment
Rachel Bugaris | Panduit Corp
What is the current state of electrical safety in the manufacturing environment?
These days, more and more companies are actively engaged in electrical safety. Safety can impact the bottom line and thus smart businesses prioritize electrical safety and embrace it as part of their culture. Electrical safety starts with awareness and identification of hazards. In manufacturing environments, electrical hazards may include shock, arc flash/blast, and fire. Employees performing electrical work need to understand the requirements of the electrical safety program, including the ability to recognize electrical hazards, know safe work practices and the procedures for protection against these hazards. Non-electrical workers should also be trained to identify electrical hazards and recognize when electrical work is being performed so they do not put themselves or electrical workers at risk. One of the best ways to limit exposure to electrical hazards is to eliminate energized work whenever possible. This means placing equipment in an electrically safe working condition and verifying that equipment is deenergized before performing maintenance work.
As the availability of connectivity and networking on the plant floor increases, connected devices are presenting opportunities for new ways to access information including safety procedures and instructions across the workplace. As safety procedures become more connected and integrated into workflow, the ability to track and log tasks, as well as access to video for training and recording purposes, is possible.
Can you talk about the NFPA 70E standard and the role it plays in the minimization of human error?
NFPA 70E, Standard for Electrical Safety in the Workplace, provides requirements for employers to use when establishing their electrical safety program, work policies and procedures. However, safety is a shared responsibility and it is up to the employees to perform electrical work in accordance with the safety procedures established. In recent editions, NFPA 70E has been drawing attention to the human factor of electrical safety. Informative Annex Q addresses Human Performance and Workplace Safety while Informative Annex O covers Safety-Related Design requirements. In each of these annexes, tools and methods are discussed that can be used to help design out human error from your equipment and processes. Designing for safety with human performance in mind is essential.
An example of this is an Absence of Voltage Tester or AVTs. AVTs were introduced to NFPA 70E in 2018 [120.5(7) Exception 1]. This new exception allows permanently mounted test devices listed to UL 1436 to be used as an alternative to a portable test instrument when verifying the absence of voltage. The AVT helps to reduce human error by automating the test sequence. Since it is an installed device, it also eliminates one of the common failure modes that occurs when testing for voltage, which is selecting a handheld tester that is not adequately rated for the equipment.
Managers and employees both need to play a key role in facility safety. How does Panduit help manufacturers who are faced with constantly-changing or growing physical infrastructure stay up-to-date on the latest safety best practices?
Panduit works closely with manufacturers to make sure that they are aware of changes in standards such as NFPA 70E. As safety standards evolve, so too must the company and its workforce. Panduit is actively engaged within standards committees such as NFPA and IEEE in developing and sharing new technology and best practices to further mitigate risks in the workplace.
Additionally, Panduit works with manufacturers to assess how changes in the plant will impact overall electrical safety. Electrical equipment in a facility is often moved, added, or reconfigured to keep up with changing production demands. Retrofits and additions to existing equipment or reconfiguration of lines, are a great time to evaluate if new electrical safety technology can be incorporated. While codes and standards evolve, and as equipment is added, there can be compatibility issues. Standardizing processes and procedures can help minimize or prevent human error. Panduit provides solutions for the electrical infrastructure that can help bridge multiple vendors or areas of equipment as additions take place.
With plants becoming more automated, how do you recommend that manufacturers stay ahead of emerging technology and related safety concerns that may arise as a result of their implementation?
When new technologies are introduced, they can be misapplied if the limitations are not understood. It is important for manufacturers to have an honest dialogue with their vendors and be open about concerns. Likewise, vendors need to work with manufacturers to understand their operational needs to ensure their products are designed with safety in mind. As codes and standards are developed around emerging technology, it is essential that manufacturers who will use the technology provide input.
Another way to stay ahead of safety concerns is to encourage the reporting of near misses. The overall safety culture in a facility gets stronger when reporting near misses are encouraged and not punished. If not reported, the opportunity to take corrective action before a serious incident occur is missed.
How does Prevention through Design play a role in how Panduit helps manufacturers evolve their safety practices?
Prevention through Design (PtD) is the idea of preventing workplace injuries by designing out exposure to hazards whenever possible. PtD can be applied not just to products and equipment, but also to tools, processes, and procedures. At Panduit, we apply PtD methodologies when we design products and tools that help make electrical equipment and infrastructure safer for workers who interact with it, whether it be during normal operations, routine maintenance, or service and repair situations. An example of this is the VeriSafe Absence of Voltage Tester, which reduces exposure to electrical hazards when testing for absence of voltage.
When safety is addressed early in the design phase, it is more effective and can prove to be a more economical safety play in the long run for the facility. However, it's never too late. When PtD is built into a company's safety culture, maintenance activities become more efficient with less downtime, and everyone wins. As advances in technology occur, new ways to mitigate old hazards will become viable via products that embrace the PtD methodology.
Can you give an example of a case where a manufacturer helped prevent a potentially dangerous situation using AVTs?
We like to say that AVTs are a new approach to an old problem. Unlike traditional voltage testers, the AVT is not portable but is instead installed in the equipment it is testing. An AVT can be used to determine if and when a circuit part is de-energized prior to opening doors and removing covers from electrical equipment. An AVT will automate the functions of handheld voltage testers for this specific task and will display information about the status of voltage inside equipment without exposure to electrical hazards.
AVTs are entirely different in function, and far more comprehensive than voltage indicators. Although they are both permanently mounted devices, voltage indicators merely provide a visual representation when voltage is present, they are not capable of testing for, nor indicating that, a de-energized condition exists. For instance, if a voltage indicator is not illuminated, it may be because the system is de-energized, but it could also be due to a device failure, an installation failure (if the device becomes disconnected from the wiring, it will not detect voltage), or an indicator (e.g., LED) failure. These are some of the reasons permanently installed voltage indicators were never recognized by OSHA as an alternative to the voltmeter test.
We're finding that many of our customers who are interested in AVTs are from utilities or manufacturing environment ranging from oil and gas, pulp and paper, water/wastewater, food and beverage, and automotive, among others. The importance of a robust preventative maintenance and safety program in these industries can't be understated, especially when it comes to reducing the risk for arc flash and shock hazards. Even the most conservative estimates say that there are up to five arc flash explosions occurring in electric equipment every day in the United States. Considering these high electrical incident rates, many of our customers are specifying and implementing AVTs into their safety program to significantly lower the risk of an occurrence and working to create a safer electrical workplace.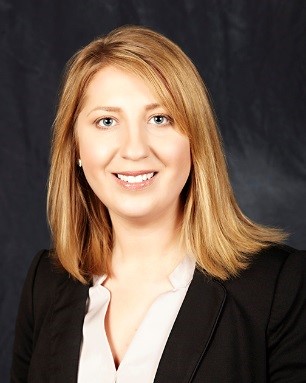 About Rachel Bugaris
Rachel Bugaris is a Business Development Manager at Panduit Corp, where her work focuses on electrical safety solutions for the workplace. She has a background in Research and Development, designing products ranging from absence of voltage testers to arc resistant equipment. Rachel participates and has held leadership positions in several IEEE committees, including the Electrical Safety Committee, Petroleum and Chemical Industry Committee, Pulp & Paper Industry Committee, and standards working groups (IEEE C37.20.7, IEEE 1683, IEEE 1584, UL 1436). Rachel has a Bachelor of Science in Mechanical Engineering from the University of Notre Dame. She is a member of IEEE and SWE. She has multiple patents and has written several technical papers on electrical safety topics.
The content & opinions in this article are the author's and do not necessarily represent the views of ManufacturingTomorrow
---
Comments (0)
This post does not have any comments. Be the first to leave a comment below.
---
Post A Comment
You must be logged in before you can post a comment. Login now.
Featured Product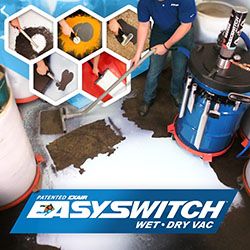 EXAIR's engineered Air Nozzles reduce noise levels and air costs. Air savings, compared to open copper tubes or pipes commonly used for blowoff, can be as high as 80%. Less compressed air means less noise. The typical noise level reduction is 10 dBA. https://exair.co/184_510