It might sound reductive to call out just four top tips to help you navigate todays and tomorrows supply chains, but we hope you find them instructive about the direction in which things are headed.
Four Top Tips for Supply Chain Managers
Megan Ray Nichols | Schooled By Science
Supply chain managers have a direct influence on human progress in abundant ways, as you know well. From manufacturing to health care, a high-quality supply chain can power modern life as we know it.
But knowing how to excel in this position can seem difficult. All kinds of factors conspire to make it a demanding job, ranging from global trade to swiftly changing labor force demographics and the lightning-fast march of technology. It might sound reductive to call out just four top tips to help you navigate today's and tomorrow's supply chains, but we hope you find them instructive about the direction in which things are headed. Let's get started.
1. Embrace Technology, but Deploy It Purposefully
You know as well as anybody what the future will bring: a globally connected, more mobile, data-driven, robot-assisted supply chain. Among supply chain managers, the big-picture stuff is thrilling and full of potential. But step one is figuring out how to purposefully apply emergent technologies to the actual work you do.
There could be an ideal piece of software out there that could deliver an enterprise-wide resource planning system to your workflows. A cloud software provider could help you bring it online remotely and deliver video tutorials for your employees. But is that a good use of your time? Knowing how much you're likely to grow in the coming years will help you decide which investments are worth making.
Do you operate lots of warehouses or interface with several third-party freight vendors? Predictive modeling powered by machine learning has also become a cottage industry overnight — and it's surprisingly accessible, even for mid-sized businesses. Watch these technologies carefully and do some research on partners who might be able to help you revolutionize your business model and run your operations leaner and meaner. But don't over-engineer the solution to something that isn't a problem quite yet.
2. Remember the Big Picture, Always
Whether you're a veteran supply chain manager or just getting your start, you know big things are on the horizon for global trade and product handling. But do you know how many of them are likely to influence your business processes? There are several big-picture trends you should already be familiarizing yourself with.
By 2019, millennials will officially outnumber boomers. But they've already been the dominant presence in the labor force for a couple of years now. That means you must know how to reach and speak to new communities and new polls of talent. Young people today do their research — and communicating effectively with them means knowing how to describe what you do in a way that makes it applicable to job-seekers of all backgrounds, communicating clearly about salary and upward mobility and generally maintaining a savvy Internet presence as you expand your operation.
It also means you need to practice your listening skills, because you're up against a transition between two very opinionated generations with strong feelings about the best way to do things. Think of yourself as a mediator, guide and instructor, as well as a manager and boss. The melting pot that is world trade keeps on boiling, to the benefit of us all.
3. Renew Your Commitment to Personal and Organizational Health
Health dignity has arrived as one of the defining human rights issues of our time. But quite often, some of the best leadership by example happens where you don't necessarily expect it: with business leaders who sense the winds of change before they arrive. As an organizational and thought leader in the supply chain space, the work you do touches human lives in many, many ways. Focusing on health and its many applications and implications for our supply chains is vital for keeping national and international trade safe, accountable and bustling.
To begin with, health care workers widely recognize the importance of carrying out your many functions in as responsible and as efficiently a manner as possible as a major component in delivering high-quality care. In other words, supply chain managers and employees — when their work includes the timely movement of medical devices and supplies, specimens, medicines and vaccinations — play a vital role in keeping society healthy.
This is another place where applying the right technologies, intelligently, can make all the difference. For sensitive shipments, deploying sensors in chiller trucks or dry-ice-cooled shipping cartons can mean a speedier transit with fewer required inspections once the shipment arrives at its destination. Instead, you can have real-time data on in-transit shipments and a constant flow of data about their condition.
But making yourself a health advocate in supply chain also means taking the health of your workforce seriously. Healthy, non-hazardous working conditions and generous employer-sponsored benefits aren't optional, either from a moral or a productivity standpoint. Employees who aren't preoccupied with personal health worries and how to pay for them are measurably more productive than employees whose basic needs go unmet.
4. Keep Yourself Open to Employee Input
Speaking of meeting your employees' needs, another characteristic of a great supply chain manager is maintaining an open dialogue with your workers. Top-down management is increasingly, it seems, a thing of the past. Today's workforce is flatter and less hierarchical than ever. With good reason, too: Whether your employees are full-time or part-time, have master's degrees or high school diplomas and no matter where they hail from, good ideas can come from everywhere.
Suffice it to say, folks on every rung of the supply chain hierarchy can provide extremely valuable insights and suggestions when it comes to ironing out the kinks and making workflows more conducive to productivity and worker satisfaction. Your eyes can't be everywhere at once, so learn to trust the people you have "on the ground."
No matter where global trends and new technologies take us in the future, we always have human collaboration to fall back on.
The content & opinions in this article are the authorā€™s and do not necessarily represent the views of ManufacturingTomorrow
---
Comments (0)
This post does not have any comments. Be the first to leave a comment below.
---
Post A Comment
You must be logged in before you can post a comment. Login now.
Featured Product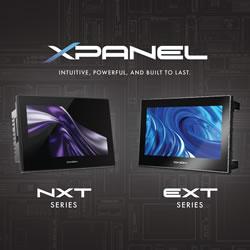 Introducing the Xpanel eXT and nXT series, advanced industrial HMI solutions that set a new standard for performance and usability. Utilizing our brand new Canvas HMI software for project creation, the Xpanel eXT and nXT series deliver a seamless and efficient user experience. They combine industrial-grade touch technology, powerful embedded OS hardware with a quad-core CPU, and an easy-to-use runtime platform. The Xpanel eXT and nXT series are specifically designed to optimize and streamline industrial operations, enhancing your HMI experience.