The consolidated view of the data dramatically simplifies comparisons across factories. With that it is much easier to identify inefficiencies (e.g. product not passing QA, volume of left over scrap) and differences in output.
Powering GE's Digital Manufacturing Execution System (MES) - HVR, Real Time Data Integration
Mark Van de Wiel | HVR
What are some challenges for manufacturers when it comes to moving their data to the cloud from edge?
Manufacturing systems are already busy processing data and should not be impacted because doing so could slow down the manufacturing cycles. Combine this with often large data volumes, and the fact that traditional methods of moving data sets (1) cause significant impact on the systems and (2) are relatively inefficient with lots of - typically uncompressed - data moving into the cloud.
What can manufacturers do with their data using HVR and GE Digital's Manufacturing Execution Systems (MES)?
The HVR solution embedded in GE Digital's MES addresses the challenges to efficiently retrieve data with absolute minimal impact on system performance. In addition the solution enables manufactures to get a consolidated overview across multiple systems and multiple plants in order to improve manufacturing efficiencies and increase output across multiple factories and product lines.
What are the benefits to manufacturers for consolidating data in the cloud?
The consolidated view of the data dramatically simplifies comparisons across factories. With that it is much easier to identify inefficiencies (e.g. product not passing QA, volume of left over scrap) and differences in output. By analyzing the results the manufacturer can roll out best practices more quickly to improve overall profitability.
What are the key differentiators from other data movement solutions?
1. Changes come in continuously in near real-time. Traditional solutions are batch-oriented and often run at most once daily. As a result manufactures can more quickly adjust.
2. Data retrieval is efficient yet complete. The source system incurs minimal impact thanks to asynchronous log-based change data capture, and log-based CDC ensures no changes are missed. Traditional methods have a hard time identifying deletes or intermediate data states.
3. Network communication is ultra-efficient. Beyond the initial data load only change data crosses the wire. In all cases network communication uses large, compressed data blocks for maximum efficiency and minimal exposure to high latency.
4. Solution is resilient for virtually all different kinds outages. Whether systems or database restarts, networks encounter glitches or if factories temporarily go off-line altogether, the edge to cloud solution is designed to automatically recover without operator intervention.
In what instances would someone benefit from using HVR vs the other solutions in the space?
HVR is ideally suited for solutions with one or more of the following requirements:
1. Near real-time or continuous data feeds.
2. Low-impact, efficient and complete change data capture.
3. Optimum network communication, (due to limited bandwidth and/or large data volumes).
4. Resilient communication with auto recovery options.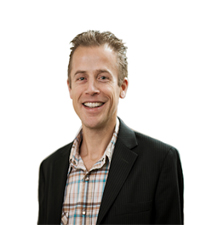 About Mark Van de Wiel
Mark is a real-time data integration expert with over 15-years experience. As the CTO of HVR, Mark works with top companies around the globe on their data lake, cloud, and other complex integration projects. Prior to HVR, Mark held management roles at Oracle GoldenGate and Actian. Outside of moving data, Mark has run more marathons than his age and runs the San Francisco Marathon every year to keep ahead.
The content & opinions in this article are the author's and do not necessarily represent the views of ManufacturingTomorrow
---
Comments (0)
This post does not have any comments. Be the first to leave a comment below.
---
Post A Comment
You must be logged in before you can post a comment. Login now.
Featured Product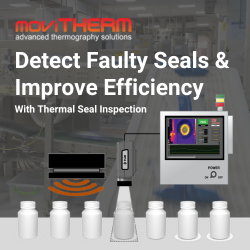 MoviTHERM's Thermal Seal Inspection (TSI) solution provides precise and reliable detection of defects in a variety of packaging types, including pouches, bags, blister packs, bottle caps, and more. By detecting defects in your packages, the TSI solution helps increase efficiency in your production line and ensures top-quality packaging is delivered to your customers every time. With state-of-the-art technology and an experienced team, MoviTHERM is dedicated to delivering accurate inspection solutions and peace of mind to its clients. Contact MoviTHERM today to learn more about their thermal seal inspection solution.