In just the last 12-18 months, the culture and consequences of opioid drug use has supplanted internal theft, sexual harassment and other issues, emerging as the primary focus of most of the internal undercover investigations for manufacturing clients.
A Prescription for Trouble
Eric Rose | Pinkerton
While the wide and varied effects of the growing opioid abuse epidemic are felt across a range of industries, manufacturing has been particularly hard hit. Today, many manufacturers are finding that they are vulnerable to opioid related issues. From on-premises sales and distribution, well-organized workers' compensation and insurance fraud schemes to theft of valuable items and the loss of productivity resulting from employees who abuse or distribute opioids, the threats to manufacturers are significant—and they are growing.
According to the CDC, opioids—a category of drugs that includes everything from heroin and fentanyl to prescription painkillers like oxycodone (OxyContin) and hydrocodone (Vicodin)—were responsible for the overdose deaths of more than 33,000 people in 2015. And those numbers are continuing to rise. The same study found that opioid prescriptions have tripled in the last decade and a half, and nearly half of all opioid overdose deaths involve a prescription opioid.
With the prevalence of opioid abuse on the rise, businesses cannot avoid the increasingly costly crisis. Employer health care costs for abusers are nearly double their non-abusing counterparts. Beyond higher health insurance premiums and workers' compensation impacts, opioid addiction and related fraud and criminality impacts the entire supply chain's efficiency, operational continuity and productivity.
For security professionals who service the manufacturing space, this trend has had dramatic operational consequences: in just the last 12-18 months, the culture and consequences of opioid drug use has supplanted internal theft, sexual harassment and other issues, emerging as the primary focus of most of the internal undercover investigations for manufacturing clients.
A prime environment
While the problem is a national one, the Midwest is a particularly active hotbed of opioid abuse and related fraudulent and criminal activity. The State of Ohio currently has the largest opioid problem in the United States. Manufacturing centers and transportation hubs like Columbus, Ohio are particularly vulnerable.
While manufacturing is not the only industry vulnerable to the opioid issue, it certainly comes with its own unique opportunities to commit fraud and abuse. Large common/community spaces like lunch areas and break rooms make the most common schemes, where a small group of employees colludes to target a manufacturer by "rotating" fake injuries or by acting as witnesses for one another, easier to pull off. In the factory setting, it can be difficult to manage the havoc that is created by large, moving machinery and the number of factory workers on the floor. Unfortunately, among all the chaos, there are opportunities to engage in insurance fraud and steal expensive, company-issued items like technology, tools and, in some cases, even vehicles.
Strategies and tactics
Manufacturing decision-makers are discovering that they must be both smart and strategic to protect their businesses and their bottom line. The first step in that process is becoming more proactive. Taking the right steps before a problem becomes urgent can mitigate a lot of costly risk.
Unfortunately, manufacturers often must learn this lesson the hard way: by the time they turn to a third-party partner, they are already dealing with a significant and potentially damaging opioid problem.
Oftentimes, physical on-site security systems take priority over detailed policies and procedures meant to keep a company and its employees safe and secure. To identify and reduce business-level vulnerabilities, the right corporate security partner can conduct a comprehensive risk evaluation, analyzing security weaknesses in facilities as well as day-to-day processes. The proper plan could be the difference between combating internal issues and becoming a victim.
While there are many key elements that go into a responsible and robust security program, one critical piece is a channel for secure and anonymous reporting. Many of our investigations reveal that employees were aware of bad actors and fraudulent behavior but didn't know how to report it, or weren't able to do so without worrying about retribution. Most responsible employees don't like this kind of thing going on—it is disruptive and sometimes dangerous—and their intelligence and insights can be enormously helpful.
The next step is training: putting these policies into action and making sure employees are fully informed and engaged. Part of that process is making sure employees know how to recognize the signs and symptoms of opioid abuse, and understand how and when to report them.
An experienced security provider will also be able to deploy undercover investigators to determine the source, structure and extent of any existing issues. Some employers are following the recommendation of their security partners and requiring more comprehensive drug screening after every injury or accident, and also implementing more in-depth pre-employment background checks and drug-testing measures. These measures can be costly, but growing numbers of brands and businesses are crunching the cost-benefit numbers and recognizing this more sophisticated screening process for what it is: a savvy investment.
The right partner
Given the scope and scale of opioid-related issues, understanding how to identify and select the right security partner is a particularly urgent priority. In addition to the demonstrated ability to help you develop a comprehensive suite of security measures as described above, the right security partner should also be able to provide global connectivity. If you have facilities across the nation or around the world, having a single point of contact that can manage or investigate all those facilities and operate in a consistent manner is enormously important.
Your provider should also be willing and able to adopt a holistic approach to the problem. Opioid abuse in a manufacturing organization manifests itself in a variety of ways, and a single-pronged approach is unlikely to succeed. The right partner should be able to address and mitigate all of the potentially dangerous complications that can arise from an opioid problem, including workplace violence, safety issues, and even connections to larger networks of organized crime.
Finally, they should be able to provide you with a way to screen and monitor social media and other sources of information—even allowing you to track that activity through a real-time dashboard–maximizing your chance of identifying trouble before it happens, and keeping your assets and your people safe and secure.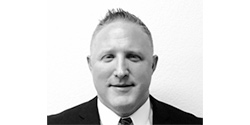 About Eric Rose
Eric Rose serves as regional managing director for the Midwest territory of Pinkerton, a global provider of corporate risk management services, including security consulting, investigations, executive protection, employment screening, protective intelligence and more. Throughout his career, he has participated in several high-profile drug cases, making thousands of arrests and seizing seven figures in cash and vehicle forfeitures. Rose has lectured and trained multiple law enforcement agencies in the area of drug investigations and holds a Master of Arts in Criminal Justice from Arizona State.
The content & opinions in this article are the author's and do not necessarily represent the views of ManufacturingTomorrow
---
Comments (0)
This post does not have any comments. Be the first to leave a comment below.
---
Post A Comment
You must be logged in before you can post a comment. Login now.
Featured Product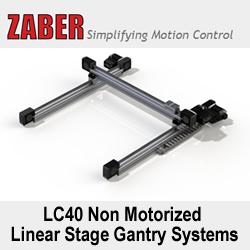 A Zaber gantry kit comes with everything you need to build a customized XY gantry system or XYZ gantry system. These gantry systems feature coordinated multi-axis motion, plug-and-play operation, easy integration with end-effector options, and built-in IO and E-Stop capabilities. An intuitive ASCII interface allows the user to easily communicate with the gantry systems using our free software, either Zaber Motion Library with APIs for several popular languages or Zaber Console. Third party terminal programs that can communicate over a serial port can also be used.