The future of IoT in the very competitive food service space relies on the innovations of applications which provide clear ROI or have a strong business case. It is a pennies business and each application will need to stand on its own.
The Internet of Things in Restaurants
Jeff Kiesel | Restaurant Technologies Inc.
How would a restaurant utilize the internet of things?
IoT and smart, connected devices have successfully infiltrated the consumer market. It has made its way into restaurants across the globe, bringing the promise of bolstering connectivity within the kitchen and between front-of-house (FOH) and BOH employees – ultimately changing the way work is handled. IoT applies to restaurants to monitor the equipment that cooks, cleans or stores food. Currently there is smart kitchen equipment that measures many pieces of cooking equipment- fryers, grills, ovens, etc. whereby the circuit boards provide prompts to take action (e.g. filter cooking oil) or to closely monitor temperature. IoT becomes important if one wishes to see 'above the store' or, in other words, export data outside the restaurant to monitor remotely or to compare one restaurant to another. Above the store data collection also allows the combination of several pieces of data to combine into new information. At Restaurant Technologies, we collect data about cooking oil usage to drive our dynamic distribution of oil (we deliver only when our customers need cooking oil) and provide information to our customers which helps them analyze usage and even alert them via text if they use too much cooking oil. Some customers supply us with how much food goes into the fryer enabling us to calculate a food to oil ratio which is a good efficiency and food quality metric. We also have an IoT service which monitors fryer filtration events, giving our customers real-time information if their restaurant staff is adhering to their fryer management standard operating procedures.
Is it a costly process to set up a system?
It is not costly to set up our IoT system compared to the value delivered both to us and our customers. We look forward to adding more IoT measurement capabilities which will provide information to our food service customers with a very fast return on investment.
Are the devices readily available today and are they specific to the restaurant industry?
We utilize cellular device transmission units which are standard in other industries. The real value is in data transformation to useful information the restaurant industry.
What data could be consumed and why?
Equipment performance plus various combination of data, as described above, help/will help restaurants be more efficient, have less food waste, produce more consistent food, enforce standard operating procedures, simplify managers jobs, etc.
What is the business case of utilizing technology within a food service/restaurant?
Cost savings, improved management practices, consistent food, better equipment utilization, reduced energy costs, increased employee engagement/morale are some of the benefits.
Do you have some specific examples of restaurants that are benefiting from the tech upgrades?
All of our restaurants benefit from the tech upgrade. Visit our website at https://www.rti-inc.com/case-studies/ to read all of our customer stories.
What is the future of IoT in food service? Why?
The future of IoT in the very competitive food service space relies on the innovations of applications which provide clear ROI or have a strong business case. It is a pennies business and each application will need to stand on its own.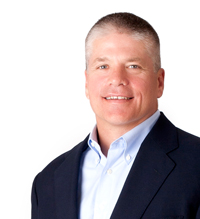 About Jeff Kiesel
With more than 25 years of senior leadership experience, Jeff Kiesel is both the head and heart ofRestaurant Technologies, Inc. He led the company to expand into new regional service locations, helped develop new services and internal innovation, and cultivated the Total Oil Management™ portal to meet the ever-changing needs of its foodservice customers. Restaurant Technology develops, deploys, and maintains cost saving and productivity accelerating technologies through a multi-faceted product offering, providing customer insights that automate and simplify core restaurant operations, and creates safer and smarter kitchens. RT is also the leading provider of cooking oils for the largest restaurant and hotel brands in the world including McDonald's, KFC and Marriot Hotels. Thus, potentially dangerous jobs have less accidents, lives are saved, less families have to deal with the trauma of moderate to catastrophic work related injuries, and RT retains 97% of its customers.
Jeff joined in 2005 as CEO and stands by the set of values they call the 5 Cs: customer, character, commitment, courage and community. Relatedly, Jeff drives the Restaurant Technologies Cares program and is Chairman of the RTI Educational Foundation. He also serves on the Nixon Medical Board of Directors and the SALO Advisory Board.
The content & opinions in this article are the author's and do not necessarily represent the views of ManufacturingTomorrow
---
Comments (0)
This post does not have any comments. Be the first to leave a comment below.
---
Post A Comment
You must be logged in before you can post a comment. Login now.
Featured Product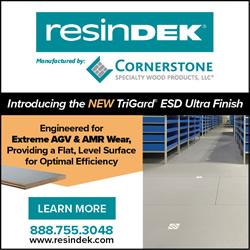 ResinDek flooring panels are designed for elevated platforms such as mezzanines, pick modules, and work platforms. They have the proven structural integrity to support dynamic and static rolling limits from 2,000 to 8,000 lbs. ResinDek flooring panels are available in a multitude of options that are customized for load capacities, required finish type, volume and type of traffic including heavy rolling pallet jack loads and robotic traffic with AGVs and AMRs.