Automate 2017 is the largest culmination and collaboration of our customers and prospects in the world of industrial automation, robotics, semiconductors, surface mount technology, motion control, machine vision and so much more.
Talking Automate 2017 with Dipesh Mukerji, VP Marketing & Strategy for KINGSTAR
Dipesh Mukerji | KINGSTAR
Your company will be exhibiting at Automate 2017, what is it that makes this an important event for your company?
Automate 2017 is the largest culmination and collaboration of our customers and prospects in the world of industrial automation, robotics, semiconductors, surface mount technology, motion control, machine vision and so much more. It is important that such a community is aware of KINGSTAR's presence and our significant contributions to this community. We intend to make attendees' lives easier, faster, efficient, productive and cost effective with software. We use this event as a means for showcasing our software capabilities, and creating a rich dialog conversation around machine automation for motion control and machine vision, with real-time PC-based technology.
What can a visitor to your booth expect to see this year?
At booth 349, KINGSTAR will demo its software motion control platform. Visitors to booth 349 can expect live demos of KINGSTAR's EtherCAT-enabled PLC on a servo motor and expert best-practice resources, including a cost and performance breakdown of using software vs. hardware, and 5 real-time Ethernet-based fieldbuses compared. The KINGSTAR platform allows C++ programmers and non-programmers alike to integrate their PLC with an entire platform of add-on or third-party components, like motion control and machine vision, through an intuitive, UX-driven interface.
KINGSTAR will also demonstrate each of the components of its soft motion platform, including:
Any new products you will be introducing?
At booth 349, KINGSTAR will demo the new 3.1 version of its software PLC and motion control platform. KINGSTAR 3.1 includes an ESI import tool, multi-axis coordinated motion with linear 2D and 3D circular motion; easier upgrades to supported hardware; and features like E-CAM and Shutdown Handler support. Generally available Soft PLCs only offer a real-time extension that is limited in both features and support of real-time processing. KINGSTAR provides a fully-featured EtherCAT-enabled software PLC, with an open and accessible RTOS, that is included with, and the foundation of, your PLC, and managed by a rich user interface for C++ and non-developers alike. With KINGSTAR 3.1, users can not only benefit from replacing hardware PLCs with software PLCs, but also leverage an open, integrated "plug and play" platform for future needs like motion control and machine vision
When you get a chance to walk the exhibit hall floor yourself, what is it you will be most interested to see?
We are predominantly excited by participating in the culmination of ideas and discussions with those we could potentially work with in robotics, semiconductor and industrial machine automation arena, and subsequently with those who want to work with us. We believe in the collaboration of ideas and principles that Automate 2017 is based-upon. To be offered a chance to meet with a community that can potentially help each other and facilitate organization's initiatives of being more productive, efficient, faster and cheaper. We are looking forward to having this discussion at Automate 2017 as we stop by booths of those in industrial automation industries, PLCs, motion control, robotics, and machine vision to deliver our message and also absorb our counterparts message as well. Ultimately we hope to learn from others by walking the floor and create a dialog with partners, customers, competitors and prospects alike.
Automate 2017 has over 100 educational sessions, is your company involved in any of them this year?
KINGSTAR CTO, Daron Underwood, and Director of Field Engineering, Jerry Leitz will be sharing their expertise in two sessions. Daron will present in "Implementing IIoT and Industry 4.0 Solutions" on Monday, April 3 at 9AM eastern, and Jerry will teach in the "Advances in Motion Control Technology" session on Wednesday, April 5 at 9AM eastern.
Daron's session will consist of the following:
Unlike traditional solutions, which require one controller per machine or Industrial PC, a real-time operating system (RTOS) for Microsoft Windows 10 can host multiple controllers on a single multicore PC. Uniquely, a proper RTOS solution not only eliminates unnecessary, redundant hardware costs, but also simplifies controller integration because all the controllers – motion and vision, for example – can access the same deterministic-enabled shared memory. Since Windows 10 and an RTOS can be co-resident, this enables a breakthrough in the way controller performance and operations data can be shared with Azure for IoT.
In this session you will
See an RTOS running on Windows 10 for IoT
See how an RTOS benefits the IoT industry and streamlines development of Industry 4.0 systems
Learn how to develop tools for Windows 10 IoT Enterprise
In this session you will learn
How to produce and IoT image that boots and configures for an RTOS
How to get an RTSS subsystem working on Windows IoT Core
How to develop tools for Windows IoT Core and leverage towards IoT Enterprise
and Jerry's session will consist of the following:
Let's face it: the standard method for configuring servo motors and drives through network control software is cumbersome and time-consuming. For each motor manufacturer, engineers must independently download and install the libraries and files into their IDE and run proprietary configuration tools to build separate ENI.XML files to define the drives. Every time there is a change or update to the network, you have to do it again, and you must repeat the process for each of your motors. Auto-configuration of an EtherCAT network for servo drives and motors is one of many ways to deliver the most open and flexible soft motion platform on the market.
This approach offers several clear benefits:
Instant configuration of all major motors and drives
On-the-fly updates for new, replaced, or edited servos
No need to run and manage separate ENI.XML files
Easily configured by on-site resources
Open to all drives, with the ability to add new drives quickly and easily
In this session you will learn
How to compile a single master file that holds the relevant information for all major drives
Get the information needed to write applications ready and waiting at fingertips
How to add new drives and automatically register and configure on-the-fly
When you book a booth for a tradeshow like this what are your expectations and what does your company hope to accomplish at the event?
The expectation is to foster and garner discussion around real-time software based motion control and machine vision via an EtherCAT-enabled software PLC, that we believe is valuable to our customer and prospects. We hope to engage and collaborate with said attendees around this extremely important and beneficial idea, by showcasing our capabilities that make their lives more productive, efficient, quicker and affordable. KINGSTAR has worked with over 600 leaders in machine automation to learn best practices for implementing EtherCAT in robots and PLCs. With KINGSTAR, users can not only benefit from replacing hardware PLCs with software PLCs, but also leverage an open, integrated "plug and play" platform for future needs like motion control and machine vision. KINGSTAR delivers a cost-effective means to meet machine automation needs today and in the future, enabling over 56% cost reduction without sacrificing performance. We believe those at Automate 2017 will absorb our mission and beliefs, and choose to work with us to make their lives easier and better, to ultimately execute on their respective objectives.
The content & opinions in this article are the author's and do not necessarily represent the views of ManufacturingTomorrow

KINGSTAR
KINGSTAR Soft Motion Platform empowers you to dramatically reduce cost, time and complexity of hardware used for precision motion positioning and machine vision systems, with an industrial-grade real-time software-only solution. KINGSTAR's soft motion library and software PLC, built on EtherCAT standards and a real-time 64-bit Windows operating system, accelerate your time-to-market and enhance your efficiency and productivity with PC-based motion controllers for industrial machines
Other Articles
These success stories seek to highlight the industry-level challenges faced, the resulting automation and motion control requirements that need to be addressed, the results that can be achieved and the key platform strategy.
Booth #N9029 - we are previewing a soon-to-be released plugin for Mach4 CNC that was built with KINGSTAR Machine Automation Software, that features plug-&-play EtherCAT connectivity
Motion control systems are ideal for use in applications that require product positioning, rapid start and stop motions and synchronization of unconnected elements. PLCs have the capability to offer the required signals for commanding stepper systems and servos...
---
Comments (0)
This post does not have any comments. Be the first to leave a comment below.
---
Post A Comment
You must be logged in before you can post a comment. Login now.
Featured Product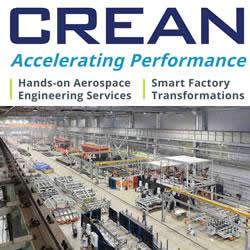 We model and analyze your current production operation by taking a System Wide approach. This will help you get to your true capacity and give you full Visibility, Insight and Control. Our program will be specially customized to your needs. We review your goals and critical drivers, look at your organization, identify your pain points and illuminate new financial opportunities. Our methodology has its roots in LEAN, Six Sigma, and Theory of Constraints but is augmented with internally developed methods specifically designed for High Mix production environments. We will optimize your resources to deliver maximum capacity. Our analysis will also take into account future growth planning.