Without good contracts, a manufacturer may be fully exposed to liability — without protection and legal recourse against the responsible party — and at the mercy of the laws of other jurisdictions.
Global Supply Chain Requires Demand-Driven Real-Time Adaptive Supplier Monitoring
Thomas R. Cutler | TR Cutler, Inc.
In a globalized economy where finalized products have components manufactured all over the world, effective management of supply chains is critical. Every party in the supply chain is dependent upon each other performing their responsibilities. Where one party fails to perform its responsibilities, the consequences can cascade both up and down the supply chain, creating legal exposure for other parties.
Product liability attorneys regularly defend and advise supply chain participants and their insurers across industries. These lawyers suggest habits to adopt to reduce and mitigate risks faced by supply chain parties, including manufacturers, material and component suppliers, distributors and retailers. Regardless of best-practice technological advances these habits each have efficacies.
Manufacturers need to know their component and material suppliers as well as the businesses distributing and selling their products. Suppliers, distributors, and retailers should also know their manufacturers. These parties must also conduct due diligence to make sure the other parties are reputable and capable of consistently supplying the parts promised.
A supply chain party should not assume liability exposure which dwarfs the profit created by the transaction or relationship. For example, a component supplier making a one-dollar profit on a widget should be reluctant to assume unlimited liability exposure for the upstream use of that widget, particularly where the use of the widget is outside of the supplier's control. Otherwise, that supplier has essentially become the world's cheapest insurer of the upstream parties.
Without good contracts, a manufacturer may be fully exposed to liability — without protection and legal recourse against the responsible party — and at the mercy of the laws of other jurisdictions. It is critical that manufacturers and other supply chain parties have comprehensive and robust contracts for key relationships which set out the rights and obligations of the parties in a way that reasonably allocates risk among the parties.
Manufacturers and other supply chain parties often find themselves uninsured or underinsured in product liability claims and other supply chain disputes. Consumer and food product recalls and class actions, for example, can easily create liability exposure in the millions, or tens of millions of dollars, so it is important to understand and insure for such risk.
Dealing with foreign supply chain parties poses particular challenges for domestic parties; communication can be slow, gaining access to information and documents can be difficult, there may be exposure to foreign legal regimes and the foreign party may be outside the jurisdiction of Canadian and U.S. courts. These factors create increased risk for North American manufacturers. The best way to mitigate the risks of dealing with foreign parties is to secure "home court advantage" through choice of law, choice of forum (courts), and/or arbitration clauses in supply contracts or terms and conditions.
These habits are great suggestions and starting points to mitigate supply chain risk. The reality is that best-practice technological advances provide a pre-emptive defense before litigious action begins.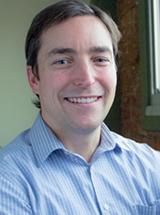 Synchrono Vice President of Product Strategy, John Maher, was recently named a 2017 Pros to Know by Supply & Demand Chain Executive and leads initiatives to help manufacturers prepare client's supply chains for the significant challenges of today's business climate.
Maher shared, "Technology may not eliminate the need for lawyers and insurance, but we focused on working with manufacturers to develop technologies that create greater alignment between operations and the extended supply chain. A synchronized supply chain maximizes flow throughout the extended supply chain in order to serve customers in ways they value. This is achieved by getting as close to demand as possible."
Synchrono systems operate in real-time and adaptively adjust to changes in demand as they occur. As a result, manufacturers have experienced increased capacity, improved production flow and greater rates of on time delivery. Maher drove the vision and led the execution of an award-winning manufacturing technology platform by coupling a passion for technology with an in-depth knowledge of multiple manufacturing environments and an expert understanding of Lean Manufacturing, Constraints Management, and Six Sigma principles.
The resulting Demand-Driven Manufacturing Platform connects the entire manufacturing operation and extended supply chain in real-time, enabling end-to-end visibility and generating intelligence for instant decision-making and a foundation for communication, collaboration, and continuous improvement. This forward-thinking technology is the anticipatory tool to limit and mitigate litigation and insurance liabilities across a global supply chain.
About Thomas R. Cutler
Thomas R. Cutler is the President & CEO of Fort Lauderdale, Florida-based, TR Cutler, Inc., (www.trcutlerinc.com) Cutler is the founder of the Manufacturing Media Consortium including more than 6000 journalists, editors, and economists writing about trends in manufacturing, industry, material handling, and process improvement. Cutler authors more than 500 feature articles annually regarding the manufacturing sector and is the most published freelance industrial journalist worldwide. Cutler can be contacted at trcutler@trcutlerinc.com and can be followed on Twitter @ThomasRCutler.
The content & opinions in this article are the author's and do not necessarily represent the views of ManufacturingTomorrow
---
Comments (0)
This post does not have any comments. Be the first to leave a comment below.
---
Post A Comment
You must be logged in before you can post a comment. Login now.
Featured Product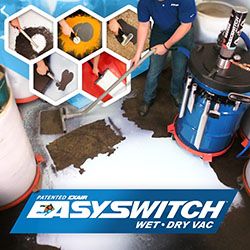 Super Air Knife reduces compressed air usage & noise when compared to other blowoffs. The Super Air Knife offers a more efficient way to clean, dry or cool parts, webs or conveyors. It delivers a uniform sheet of laminar airflow across entire length. https://exair.co/184_523 EXAIR is offering a special right now on Super Air Knives. Learn more at https://exair.co/184-sakpromo.com