Operators will soon be able to test and optimize the machine settings for the next product in line in the virtual world before they make the physical change-over.
Is There a Tomorrow for Manufacturing in the United States?
Jeremy King, Product Marketing Manager, Sensing Technologies | Bimba Manufacturing
The Not-so-good news: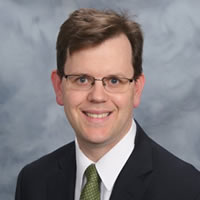 Over the course of the last half-century, American manufacturing has been in a state of decline. Many pundits, politicians and business people cite statistics that indicate an irreversible crisis. For example, according to the Bureau of Labor Statistics, the percentage of total manufacturing jobs in the U.S. has fallen from nearly 40% in 1945 to 8.8% in 2013.
There are many reasons for this devolution and they have been repeated so often by so many that they seem indisputable – low-paying, low skilled jobs have been outsourced to countries whose labor force will produce the same products for impossibly low wages; the American economy is increasingly focused on business services and high technology; significant gains in productivity have made more jobs irrelevant, etc. Or, as some claim, Americans don't make anything any more because all our factories have gone to Asia and Mexico.
The Not-so bad news:
But this narrative has been challenged. According to economist Rex Nutting, a columnist at MarketWatch/WSJ Digital Network, "Manufacturing is the largest and most dynamic sector of the U.S. economy." Gross output of American industry is 36% of the gross domestic product, Nutting writes, "nearly double the output of any of the other big sectors: professional and business services, government and real estate."
Can these opposing perspectives be reconciled?
Yes. The spectacular advances that have begun and are accelerating with the "fourth industrial revolution," aka "Industry 4.0," presents an exciting opportunity. According to the McKinsey Global Institute, "If policy makers and businesses get it right, linking the physical and digital worlds could generate up to $11.1 trillion a year in economic value by 2025."
The challenge we face:
"Getting it right" is an issue that gives manufacturers heartburn. The State of Iot 2015 Global Developer Study reports that more than half of developers and chief information officers say they aren't sure they have the skills to deliver on the promise of the Internet of Things. Editors at Materials Handling and Logistics say 55% of manufacturers (up from 38% in 2013) fear there is a skills gap that will limit the successful operation of modeling and simulation tools on the plant floor. Even more manufacturers (60%, up from 31% in 2013) believe there is a shortage of workers capable of using predictive maintenance analytics that leverage data from embedded sensors in a machine-to-machine environment.
How serious is this?
Not as much as it may seem. According to Scott Stone, writing in VMAonline, "As individuals and as a collective, there is the prospect of bringing up a new generation of highly-skilled workers. Creating a pipeline of talent, arming them with the right skills, and focusing on the latest technology, that's how the manufacturing industry will turn this challenge into an opportunity. Consider this: The Millennial generation is more than 77 million strong. With proper training programs and recruitment efforts in place, this generation can help usher in a new era in the manufacturing industry."
How to meet the challenge:
Research firm Spencer Stuart believes the Internet of Things is ushering in a "gold rush for talent." And, as in the past, the appeal of the goal is stimulating new ways of thinking. In manufacturing, the companies who know they must adapt are literally thinking outside the box; they are looking beyond their sector to attract new talent. They are forging partnerships across industries to become IoT-capable, even collaborating with competitors. The willingness to recognize that great opportunities are present, makes it easier to move outside of one's comfort zone.
It may be instructive to consider what was done at Bimba, a manufacturer that has been a leader in pneumatic, hydraulic and electric motion solutions. The company devised a one-of-its-kind technology platform that enables users to be proactive about maintenance and system optimization. But to do so, it had to contend with the problem we've been discussing, as illustrated by an Internet of Things Institute survey of manufacturing professionals. Asked to list deterrents to leveraging the Industrial Internet of Things, 29% cited "shortage of right skill sets." Clearly, in order for organizations to successfully leverage the IoT in their manufacturing and integrate it into their products, companies are going to need new skills sets in their organizations.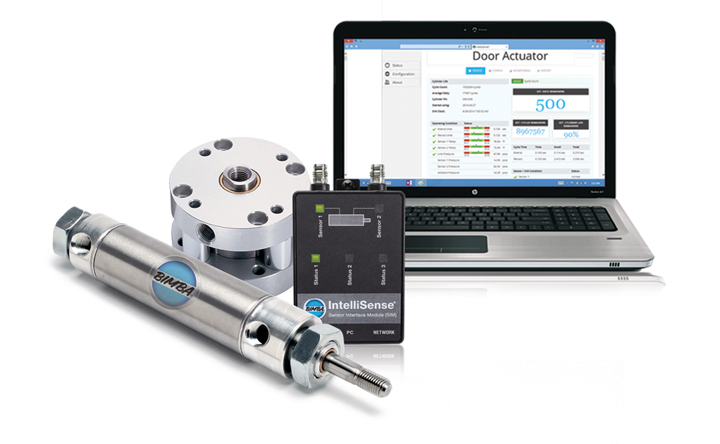 Bimba started its journey into the IoT over five years ago. The impact the IoT was going to have on the company could be seen from the beginning. When Bimba began development of its first IoT focused product, IntelliSense®, a combination of sensors and data analytics that provides insight into the operation of pneumatic actuators, it became clear that a new approach to skills acquisition and development was required. Bimba's engineering team was well stocked with mechanical engineers focused on making better actuators. Customer services knew how to combine Bimba products to make things move, and product marketing understood what was needed to create a successful motion product. But the IoT was going to require these skills and more -- data analytics, software engineering, circuit board designers, automation controls experts, information technology gurus, workers with a knowledge of sensors, and more. To be successful Bimba, and every other manufacturing company accepting the challenge, would have to develop new teams and processes.
The core of Bimba's team was it mechanical engineers whose experience with actuators was essential for developing the insights that would be integrated into IntelliSense®. These engineers would now have to understand the different technologies that were to be combined into one product. Accordingly, when possible, hands-on learning and training were provided to develop basic competencies. When more advanced skills were needed, external experts were brought in to partner on the development. Working with these external partners not only required the engineering staff to acquire new capabilities, they would also have to adapt the design process to accommodate working with external resources. New processes were put into place to manage these interactions. And, this meant not just the introduction of new routines, it meant literally changing some traditional, fundamental routines that had characterized the organization for decades.
In other words, it was more than an educational upgrade. It was a cultural reformation.
The journey down the IoT path also required a new set of skills in customer service because Bimba would now be selling a more complex product. Intellisense® connects the pneumatic circuit to automation controls technology and the internet, so the company had to bring in an automation controls expert who also had experience with internet connectivity and could be trained by internal experts to effectively support new and existing customers.
What was done here reflects what must be and can be done to overcome the concern about sufficient skills for the Internet of Things. The breadth of disruption associated with these changes means companies can not only survive but flourish – if they change the way they have conducted business, managed new hires, developed employee skills and managed projects.
For example, 3-D simulation of products, materials and production are extensively employed in the engineering phase. Soon, says BCG in its study Industry 4.0: The Future of Productivity and Growth in Manufacturing Industries, simulations will be applied to plant operations where they will use real-time data in virtual models of machines, products and people. Operators will then be able to test and optimize the machine settings for the next product in line in the virtual world before they make the physical change-over. The result: faster set-up times and increased quality. This is already happening. Siemens and a German machine-tool vendor developed a virtual machine that can simulate the machining of parts using data from the physical machine. Set-up time for the actual machining process has been lowered by 80%
According to BCG, Swiss company ABB acquired the talent with the skills to run a computer-based system that mimics the actions of an "ideal" operator, using real-time metrics to adjust feed, fuel flow and fan-damper positioning in a cement kiln. Throughput increased by 5%
McKinsey & Company consultants describing Manufacturing's Next Act, report that Knapp AG figured out a way to augment reality with a new picking technology. Pickers receive vital information on a see-through display that empowers them to locate items more quickly and precisely. With both hands free, they can build stronger and more efficient pallets while protecting the most fragile items. Meanwhile, an integrated camera records serial and lot ID numbers so stock can be tracked in real-time. Error rates were reduced by 40%
In another example cited by BCG, drive-and-control system manufacturer Bosch Rexroth outfitted a valve production facility with a semi-automated, decentralized production regimen that identifies products by means of RF ID codes, while workstations "know" which manufacturing steps must be performed for each product for any specific operation.
For all this to happen across the spectrum of U.S. manufacturing will not require the breadth of the Manhattan Project. It does require a reorientation and commitment to STEM education, and a manufacturing community that is agile, imaginative and willing to risk what it takes to innovate and succeed.
Can we do it? Why not?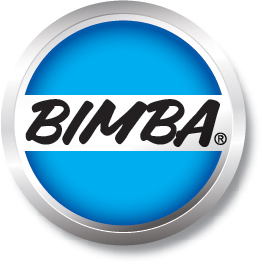 About Bimba
Bimba is a forward-thinking innovator providing industry-leading pneumatic, hydraulic, and electric motion solutions that are easy-to-use, reliable and ready for all engineering solutions. Including its brands TRD, Mead, MFD, Pneumadyne and Acro, Bimba markets an extensive line of industry-leading products including pneumatic, hydraulic, and electric actuators; valves; fittings; air preparation and a variety of safety and production solutions. In addition to its broad line of standard catalog products, the company's business develops many custom and semi-custom products designed for specific customers and applications. These products, used in machinery and automation, are sold to original equipment manufacturers and end-users throughout the world in an expanding variety of industries
The content & opinions in this article are the author's and do not necessarily represent the views of ManufacturingTomorrow
---
Comments (0)
This post does not have any comments. Be the first to leave a comment below.
---
Post A Comment
You must be logged in before you can post a comment. Login now.
Featured Product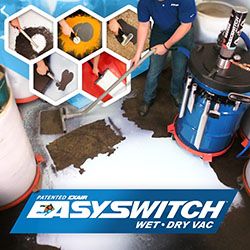 Super Air Knife reduces compressed air usage & noise when compared to other blowoffs. The Super Air Knife offers a more efficient way to clean, dry or cool parts, webs or conveyors. It delivers a uniform sheet of laminar airflow across entire length. https://exair.co/184_523 EXAIR is offering a special right now on Super Air Knives. Learn more at https://exair.co/184-sakpromo.com