This cannot be a simple extension of todays processes, but needs to be a complete rethink of how manufacturing and production systems are designed to take full advantage of the cloud and the analytics that it brings to bear.
How Embedded Devices and the Cloud Are Leading a Paradigm Shift in Manufacturing and Production
Daron Underwood | Kingstar
Not long ago, embedded devices were not connected in any way to a network especially to a network that was accessible to the cloud. As such, it was decidedly difficult to have software activation and licensing software work at a local level. Microsoft even struggled with Windows 7, and continued to do so with Windows 8 and beyond.
At KINGSTAR, we've had several lengthy discussions regarding how we could accommodate a customer base that refused to connect to the cloud in order to perform license activation. It took significant effort to come up with scenarios and mechanisms to be able to license these disconnected devices, and continues to be a challenge.
Fast-forward to today. Everything is about the cloud, connectivity and IoT. That sounds great on paper, and we can all see the significant advantages to this new landscape in our everyday lives across applications and devices. But in the context of embedded devices, and especially the security around those devices, connecting to the cloud can be a very significant challenge – even relative to the licensing and activation discussed earlier. Solving those challenges, however, is no longer optional. Today's discussions are all about IoT in the cloud, and how embedded devices operate in specific contexts like manufacturing.
So how did we go from secured disconnected devices to devices that everyone wants connected to the cloud in just a few years? In short, people have begun to see the real value of analytics. Manufacturing businesses have learned that analytics from the cloud can help optimize and introduce efficiencies in the production process that are difficult to achieve in today's current environment. Somehow there has been a transition from the security risk that a connected device poses, to an environment where the benefits of analytics far outweigh the risk associated with a connected world.
Unlike the intuitive nature of the cloud for mobile devices, the nature of the cloud relative to IoT and embedded devices in
production
and manufacturing environments is quite nebulous. Why? The cloud has almost a direct one-to-many relationship in terms of how you take a service and relate that, or share it across millions of devices and individuals. IoT/embedded comes at it from a complete 180° view. We may have many manufacturing devices that attach to the cloud and share information that is analyzed and can be shared back to the many devices, and/or to very particular individuals or systems. Business decisions can then be introduced or reintroduced back into the manufacturing or production process.
This is creating a paradigm shift in the way that the cloud can be used for manufacturing and production. It is a new approach to how things are done today and how we integrate those systems and processes with the cloud. This cannot be a simple extension of today's processes, but needs to be a complete rethink of how manufacturing and production systems are designed to take full advantage of the cloud and the analytics that it brings to bear.
The content & opinions in this article are the author's and do not necessarily represent the views of ManufacturingTomorrow
---
Comments (0)
This post does not have any comments. Be the first to leave a comment below.
---
Post A Comment
You must be logged in before you can post a comment. Login now.
Featured Product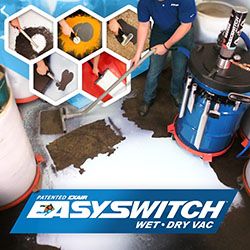 Super Air Knife reduces compressed air usage & noise when compared to other blowoffs. The Super Air Knife offers a more efficient way to clean, dry or cool parts, webs or conveyors. It delivers a uniform sheet of laminar airflow across entire length. https://exair.co/184_523 EXAIR is offering a special right now on Super Air Knives. Learn more at https://exair.co/184-sakpromo.com