Why is accessible 3D printing so beneficial for first-time entrepreneurs? Read on for some answers.
The Advantages Of Using 3D Printing For Creating Your First Product Prototype
Matthew Davis | RevPart
For entrepreneurs with new product ideas, understanding the manufacturing and prototyping process can be daunting, no matter what your background. Even those with the most extensive business pedigree can be tripped up by the intricacies of successful manufacturing. A great starting point is knowing that once you have a good idea of your product — its purpose, function and general design — prototyping is a key intermediary step between concept and realization of your vision.
Fortunately, prototyping has become a lot more accessible, thanks to the increasing availability and quality of 3D printing. While "rapid prototyping" using technology similar to 3D printing has been around for decades, it has reached a point of mass access, giving you even more options for your first prototype. Why is accessible 3D printing so beneficial for first-time entrepreneurs? Read on for some answers.
More versatility
The nature of the 3D printing process — in which material is added, layer by layer, to complete your product design — means that nearly any shape for a product idea is achievable, no matter how complex. 3D printing is not subject to the same design requirements as other manufacturing processes, so complicated designs can be loaded into a 3D printer to see how they stand up to the realities of physics and function. While not every prototype will be successful, the versatility of 3D printing allows you to test more ideas with relatively low overhead, getting a good idea of what works and what doesn't.
Speed
Manufacturing processes typically require extensive setup time, including but not limited to: production of a mold or other tooling, machine setup and a waiting period for machine capacity. 3D printing provides much faster turnaround — often as short as a few days. This is because setup for 3D printing simply requires uploading of a product drawing into the machine. Depending on the size and configuration of your product, the 3D printing process will take several hours, at which point your prototype is ready for shipping or inspection.
Fewer defects
Many manufacturing processes have strict requirements in design, material and production considerations. If not followed closely, these requirements can lead to production defects like incomplete, weak or distorted parts. 3D printing has no such requirements (aside from, for instance, proper "print bed" to support some areas of the prototype during production). This means that you can design and test your product without a crash course in the ins and outs of a full production process (although that may come into play later, depending on the production process you choose).
Process cost
That time required for tooling, molds and machine setup that was mentioned earlier? All of that costs money, too. Prototyping is among the most important steps you can take prior to manufacturing your product, but repeated iterations of costly processes can quickly become prohibitive. Prototyping via 3D printing costs much less than those processes, allowing you the freedom to test your most unlikely ideas and continue perfecting them until they meet your needs.
Material cost
Since 3D printing only uses the material you need (aside from nominal extra costs for areas like the print bed mentioned above), you save money by not having to purchase an entire block of metal (for instance), most of which will end up on the shop floor. 3D printing material is often much less expensive on its own than other production materials, as well.
With these benefits in mind, you're well on your way to your first 3D printed prototyping, and — eventually — a successful product.
About Matthew Davis
Matthew Davis is a team member at RevPart. He is an experienced product design engineer and custom rapid prototyping guru.
The content & opinions in this article are the author's and do not necessarily represent the views of ManufacturingTomorrow
---
Comments (0)
This post does not have any comments. Be the first to leave a comment below.
---
Post A Comment
You must be logged in before you can post a comment. Login now.
Featured Product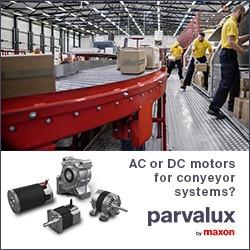 This GB56 right-angled, coupling driven gearbox from Parvalux packs a powerful punch in a small package. A width of 39mm and an output torque of 50 Nm in short-term operation. Ideal for applications where space is at a premium.