Here is a summary of what Tradeshows, Conferences & Exhibitions to look forward to in the coming months.

Brandon Hetherington for | ManufacturingTomorrow.com
Here is a summary of what Tradeshows, Conferences & Exhibitions to look forward to in the coming months.
---
May:
MFG4 - MANUFACTURING FOR THE FUTURE
MAY 03 - 05 2016, HARTFORD, CT
Mfg4 surpasses the traditional manufacturing technology event by delivering content and suppliers mandated by industry. Mfg4 is an event for industry developed by industry, with an emphasis on industry-specific solutions with attention to cross-collaboration.
MANUFACTURING & TECHNOLOGY CONFERENCE & EXPO
MAY 03 - 05 2016, ROSEMONT, IL
The new IndustryWeek Manufacturing & Technology Conference & Expo builds on the successful IW Best Plants Conference where you can discover best practices in implementing the latest technology – 3D printing, advanced robotics, Internet of Things and big data - coupled with our long history of best practices in lean and continuous improvement.
MAY 05 - 07 2016, LAS VEGAS, NV
Robo Expos is the all inclusive trade-show for Robots, Robotics, Drones, Automation and associated products. Held May 5 - 7 , 2016 in Las Vegas! Huge crowds expected. This mega-trade show brings the future all together and allows for the opportunity of expanding one's business base exponentially. The Robo Expos trade show will be a milestone, marking an important next stage in development and progress; an advance that will bring your company business advantages.
MAY 11 - 13 2016, SYDNEY, AUSTRALIA
Inside 3D Printing is joining forces with Reed's National Manufacturing Week in Sydney for a two day conference program that explores 3D innovation in Australia and beyond, plus three days of exhibit hall access. The program covers additive manufacturing applications in medicine, manufacturing & logistics, product design, and more. Get 10% OFF when you register with the discount code TOMORROW.
MAY 16 - 19 2016, ORLANDO, FL
RAPID is your destination for learning, networking, and growing your business in 3D manufacturing. No other event provides you with the opportunity to visit hundreds of 3D technology manufacturers in one room and network with thousands of attendees.
MAY 23 - 26 2016, LONG BEACH, CA
SAMPE Long Beach is the only event exclusively dedicated to advanced materials and processes. This event attracts an international audience of 3,000+ attendees annually. SAMPE Long Beach delivers a diverse Technical Conference Program focused on advanced materials and processes. The Technical Papers, Lectures, Workshops, Tutorials, and Panels provide valuable information you can use immediately. Leading experts, innovators, and researchers contribute a wealth of knowledge and experience to each presentation.
MAY 24 - 26 2016, LES DOCKS DE PARIS
Inside 3D Printing has partnered up with Innorobo, the leading robotics event in Europe, to bring you Inside 3D Printing Paris! Join us for an innovative conference program that features sessions in French and English and explores 3D printing applications in education, medicine, toy production, food, and more. Register today!
---
June:
THE BIG M - SHAPING THE FUTURE OF MANUFACTURING
JUN 07 - 09 2016, DETROIT, MI
THE BIG M is an unprecedented event to celebrate manufacturing. Together, leveraging the collective power of an industry, we can find solutions to manufacturing's most complex issues and technical challenges. And we challenge you – as creative thinkers, problem solvers and technical experts – to join us as we take a fresh look at what's possible.
JUN 13 - 14 2016, BERLIN, GERMANY
Bringing together over 4,000 attendees including developers, operators, technology providers, innovators, evangelists, vendors and OEM's; the IoT Tech Expo is set to showcase the most cutting edge technologies from more than 100 exhibitors and provide insight from over 200 speakers sharing their unparalleled industry knowledge and real-life experiences. This year's Expo will highlight the most innovative advancements in technologies which are affecting IoT. There will be cases and dedicated tracks covering the entire Internet of Things ecosystem including Smart Cities, Connected Living, Developing & Tech in the Internet of Things, Connected Industry and Data & Security.
2ND WORLD CONGRESS ON AUTOMATION AND ROBOTICS
JUN 13 - 15 2016, PHILADELPHIA, PA
The 2nd World Congress on Automation and Robotics will exhibit the products and services from commercial and non-commercial organizations like Drug manufactures, Clinical Trial Sites, Management Consultants, Chemists, Pharmacists, Business delegates and Equipment Manufacturers.
THE 2ND ANNUAL IOT GLOBAL INNOVATION FORUM
JUN 14 - 16 2016, BARCELONA, SPAIN
The 2nd Annual IoT Global Innovation Forum, June 14-16, 2016 in Barcelona, Spain, will bring together leading technology innovators, business strategists and senior executives from around the world for two days of focused networking and information sharing at the IoT cutting edge. Expert speakers will discuss the latest applications for traditional commercial processes as well as new business models and opportunities within the emerging Internet of Things ecosphere.
JUN 21 - 24 2016, MUNICH, GERMANY
AUTOMATICA is an international trade fair, which covers the entire value chain for automation and mechatronics as well as professional service robotics under a single roof.
JUN 21 - 23 2016, SAN JOSE, CA
Sensors Expo & Conference is the only industry event in North America exclusively focused on sensors and sensor-integrated systems. For over 30 years, Sensors has brought technical innovation and thought leadership to engineers involved in the development and deployment of sensors and sensing systems. The 3-day program explores cutting-edge trends and applications including Embedded Systems Design, Energy Harvesting, Flexibles & Wearables, IoT, Measurement & Detection, MEMS and Sensors, Novel Sensor Applications, Optics, and Wireless in an information-packed Conference Program and reflects those trends throughout the Exhibit Floor with new products, technology pavilions, demos, and a showcase of 250+ of the latest sensors on display.
JUN 28 - 30 2016, RAI Amsterdam
Whether you're choosing machinery or materials, it is vital that you feel confident about your decisions. The best way to do this is to see all the options together in one place. Come to Additive Manufacturing Europe 2016 and be inspired. See all the latest technologies from the world's leading suppliers, from design and prototyping through to manufacturing (focusing on healthcare, aerospace and automotive applications).
---
The content & opinions in this article are the author's and do not necessarily represent the views of ManufacturingTomorrow
---
Comments (0)
This post does not have any comments. Be the first to leave a comment below.
---
Post A Comment
You must be logged in before you can post a comment. Login now.
Featured Product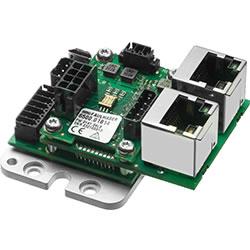 MOTION CONTROLLERS FOR MINIATURE DRIVES AND MICRODRIVES. FAULHABER has added another extremely compact Motion Controller without housing to its product range. The new Motion Controller is ideal for integration in equipment manufacturing and medical technology applications. With 36 V and 3 A (peak current 9 A), it covers the power range up to approx. 100 W and is suitable for DC-motors with encoder, brushless drives or linear motors.