From increased sales and installations to more affordable robots and quicker ROIs, all evidence points to the multi-billion dollar market of industrial robotics continuing to grow for years to come.

Thomas R. Cutler | TR Cutler, Inc.
The use of industrial robots continues to grow, not just in the U.S. but around the world. Implementing an industrial robot drastically improves productivity. Robots are able to work 24/7 if necessary and do not require breaks. They help reduce product cycle times, increase throughput, improve consistency, and lead to greater efficiency. All of this helps improve the overall process and lead to higher profits.
It is estimated that over 220,000 industrial robots will be installed worldwide in 2015. This number is 15% higher than the amount of installations in 2013. As industrial robots become more advanced, and innovative technologies are brought to the forefront, new applications are revealing themselves. From packing product and palletizing cases to loading trailers and tending machines, industry is continuously finding more and more uses for robots. As these new applications are discovered, demand for industrial robots increases, there is a rise in the number of installations. Japan, China, Korea, Germany, and the United States accounted for 70% of the total robot sales in 2013. While these countries are well-established in the robotics market, new countries are starting to invest heavily in industrial robots as well.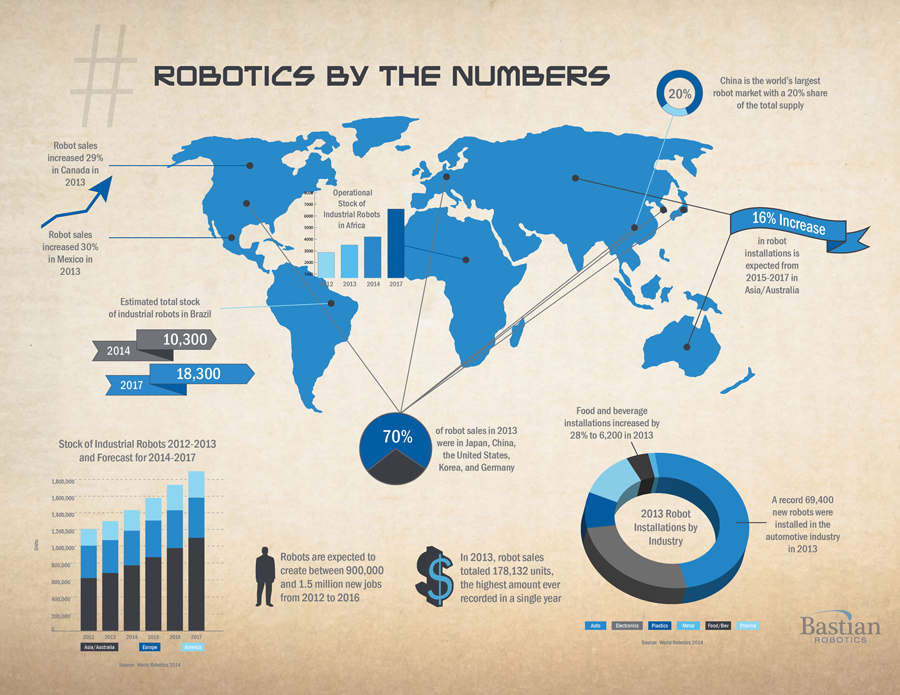 Robot sales in Mexico increased by 30% to hit a new record high in 2013. Bastian Solutions, a leading global systems integration solutions organization, opened Bastian Mexico and has now sold numerous robotic solutions in this region across a variety of industries and expects significant growth in 2015.
Mexican customers recognize the advantage of purchasing systems through local engineering integration companies working side by side with a top of the line conveyor manufacturer and materials handling solutions. Mexican customers require, insist, and demand the local personalized service installation and support. Without the "boots on the ground," the trust and relationship between customer, vendor, and integration partner is lost.
Guillermo Albaladejo, Latin American Director at Bastian Solutions commented, "Bastian Solutions opened operations in Mexico because we reached a size in transactions and were seeing enough large opportunities to make us take the decision to jump into this market. Being able to enter a country where one of our most important partners, Hytrol Conveyor already has a presence already is a huge. The level of support from that office has been outstanding, and it has been in the local language which takes down barriers between supplier-integrator-client."
Modern Materials Handling recently reported that Conveyor Equipment Manufacturers Association (CEMA) president Jerry Heathman (and CEMA's Directors) approved expanding membership to all of the countries in the Americas. Heathman noted that the Americas are natural and historical markets for the Membership and generally use CEMA and North American standards.
From increased sales and installations to more affordable robots and quicker ROIs, all evidence points to the multi-billion dollar market of industrial robotics continuing to grow for years to come. Robots will continue to have a major role in manufacturing and production across the globe. Combined with the recognition of conveyor and material handling growth the prognosis continues to be very optimistic indeed.
Goods-to-Robot
Greg Martin, Bastian Solutions' Field Applications Engineer, discussed improvements in order fulfillment automation w. Packaging and distribution technology has quickly evolved to assist efforts to minimize the time between order and delivery. Martin, explained, "Bastian Robotics has taken the next step into order fulfillment automation by designing systems that integrate with the back end of an AS/RS to fulfill à la carte orders and consolidate the items for shipment. These goods-to-robot, bin picking solutions can help reduce labor costs while simultaneously improving the speed and flexibility of custom order fulfillment."
"While robotic picking and packing technology is nothing new, the advances in 3-dimensional, randomly oriented item picking have been enormous. Camera and sensor costs are dropping and the ease of implementation/programming is improving. The time required to introduce and 'learn' a new product and its respective geometry has reduced significantly with the packaged software solutions that are provided with many 3-D camera systems. Implementing a goods-to-robot picking system has never been more economically justifiable," described Martin.
About Thomas R. Cutler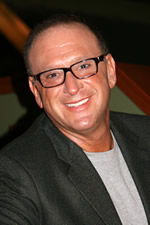 Thomas R. Cutler is the President & CEO of Fort Lauderdale, Florida-based, TR Cutler, Inc., (www.trcutlerinc.com) Cutler is the founder of the Manufacturing Media Consortium including more than 5000 journalists, editors, and economists writing about trends in manufacturing, industry, material handling, and process improvement. Cutler authors more than 500 feature articles annually regarding the manufacturing sector. Cutler is the most published freelance industrial journalist worldwide and can be contacted at trcutler@trcutlerinc.com and can be followed on Twitter @ThomasRCutler.
Emily Scott with Bastian Solutions was a significant contributor to this feature article.
Bastian Solutions is exhibiting at ProMat 2015 (Booth #3953) held March 23-26 at Chicago's McCormick Place South. ProMat is the largest expo for manufacturing and supply chain professionals in North America.
The content & opinions in this article are the author's and do not necessarily represent the views of ManufacturingTomorrow
---
Comments (0)
This post does not have any comments. Be the first to leave a comment below.
---
Post A Comment
You must be logged in before you can post a comment. Login now.
Featured Product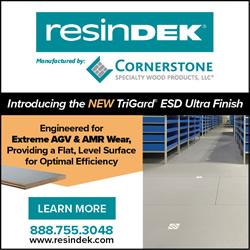 ResinDek flooring panels are designed for elevated platforms such as mezzanines, pick modules, and work platforms. They have the proven structural integrity to support dynamic and static rolling limits from 2,000 to 8,000 lbs. ResinDek flooring panels are available in a multitude of options that are customized for load capacities, required finish type, volume and type of traffic including heavy rolling pallet jack loads and robotic traffic with AGVs and AMRs.