Automation Depends on People
We have all seen the headlines. How will AI impact jobs? Robots are coming for your manufacturing roles.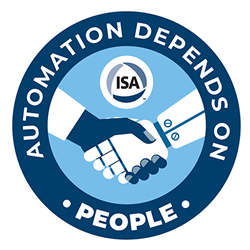 As manufacturing professionals who are well versed in automation technologies – and what it really takes to operate them effectively and successfully – we know there's more to the story. And that's why the International Society of Automation (ISA), the leading professional society for automation, authored a position paper on this very subject: Automation Depends on People.
With each new innovation in society, we see corresponding headlines and public concern about how that innovation will be responsible for job loss. This has been true of the printing press, the automobile, and the computer – all once "scary" new fields that today seem fundamental to the world as we know it.
For those of us who work in manufacturing, it is plain to see that industrial work is no longer as dirty, monotonous, or dangerous as it once was. And all that human intelligence, creativity, and capacity that used to be at risk can be valued in new ways that make work and life safer and more efficient.
Moreover, automation is critical in balancing the workforce skills shortage seen in many manufacturing sectors by enabling greater productivity.
Indeed, without employing automation, it will be difficult to fill the gap in workforce skills faced across critical infrastructure and manufacturing industries. Consider how automation helps produce vital goods such as pharmaceuticals at lower costs, making those goods more affordable for people who depend on them. Or how automation technologies can protect or even remove humans from dangerous work and situations, such as in law enforcement, search and recovery, harsh and hazardous manufacturing operations, and the like.
Change the Narrative
Automation does not eliminate jobs, as some have feared; rather, it repurposes existing jobs and creates new ones.
Advances in manufacturing, technology, sustainability, and safety will all depend upon automation technologies and people working together to bring the most creative and innovative solutions to bear.
The World Economic Forum estimates that by 2025, automation technologies including artificial intelligence will create at least 12 million more jobs than they eliminate, a sign that in the long run, increasing the sophistication of technology and automation across industries will be a net positive for society.
We must change the narrative away from fear of automation. Rather, our focus should be on preparing our workforce to meet the high and growing demand for engineers and technicians. We must educate enough people to be well versed in automation technologies, as well as the industry standards and conformance programs that support the automation field.
As part of its commitment to the education and certification of automation professionals, ISA actively supports global efforts to establish training and competency programs. An example is the Automation Competency Model developed by the US Department of Labor. This model defines the key skills, knowledge, and abilities that automation professionals need from entry level to advanced career level and is updated regularly to ensure that emerging technologies are included, recognizing that the automation profession is constantly evolving.
Governments, business leaders, and other decision makers have a critical role in supporting this change away from the automation bogeyman. Together, we must support the ongoing development of industry standards addressing key aspects of people, process and technology in automation systems. We must encourage educational institutions to increase the availability of courses and training aligned to prepare future automation professionals. And we must support the adoption of certification and certificate programs to strengthen the skills and knowledge of the automation professionals on whom we all depend.
The More Things Change
US Congress held hearings on "Automation and Technological Change" and associated impact on jobs... not this year, and not even last year, but in October 1955. Chief among the findings: "[The] nation is faced with a threatened shortage of scientists, technicians, and skilled labor."
Are we systematically under-educating our workforce? And have we been doing so for at least 70 years? Now that's a headline I would like to see.
To read the paper and see upcoming ISA positions on supply chain and energy management, visit isa.org/position-papers.
About the Author
Steve Mustard is an independent automation consultant and a subject matter expert of the International Society of Automation (ISA), where he currently holds the role of ISA Treasurer and was formerly ISA President in 2021. Backed by more than 30 years of engineering experience, Mustard specializes in the development and management of real-time embedded equipment and automation systems.
Comments (0)
This post does not have any comments. Be the first to leave a comment below.
---
Post A Comment
You must be logged in before you can post a comment. Login now.
Featured Product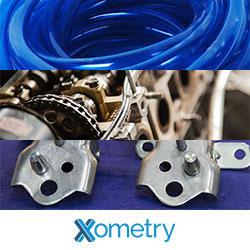 Xometry is your source for custom parts. Now, in addition to getting instant quotes on 3D Printing, CNC Machining, Sheet Metal, and Injection Molding, customers can create and send RFQs for die casting, stamping, and extrusion work to our nationwide network of pre-vetted manufacturers with just a 2D drawing. You will receive and be able to review responses from qualified shops within 7 days on an advanced web-based RFQ management platform. To learn more go directly to our site to issue and RFQ today. Stop wasting time managing RFQs through email and by phone, and start issuing RFQs at scale and in the cloud.