The Manufacturing Skills Gap: How to Prepare for the Future of Work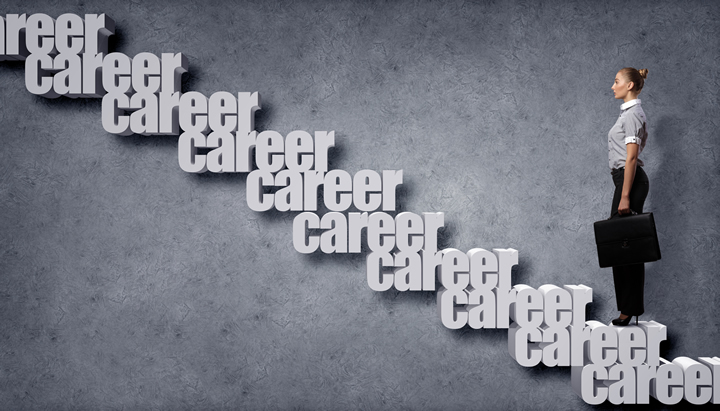 The manufacturing industry's success is evident in its ability to secure and cultivate a skilled, diverse, and innovative workforce. Advanced manufacturing technologies like robotics, automation, and 3D printing make performance marketing critical for attracting and diversifying talent while addressing evolving industry needs.
A compelling performance marketing strategy is foundational in seeking skilled professionals. This strategy can showcase a company's unique culture and cutting-edge projects, with engaging job listings and strategic digital promotions capturing the attention of individuals interested in manufacturing careers.
Improving Manufacturing Performance Marketing
Apprenticeships and training programs are essential for nurturing the next generation of manufacturing experts. Performance marketing can elevate awareness about these initiatives, targeting individuals eager to commence their manufacturing journey. Well-crafted content and social media promotion can effectively reach this demographic.
Diversity and inclusion are important in manufacturing. Performance marketing strategies can reach women and minorities interested in pursuing manufacturing careers. This requires a deep understanding of the target audience, creating culturally relevant content, and utilizing social media platforms to bridge gaps and cultivate a diverse workforce.
Understanding Your Target Audience
A successful strategy requires a profound understanding of your target audience. This involves comprehensive knowledge of potential candidates and aspirations, challenges, and preferences for the manufacturing sector. Data-driven insights are invaluable for tailoring your marketing efforts effectively.
Crafting content that resonates with your audience is essential. By highlighting inclusivity, career growth, and the positive impact of manufacturing, you can make your brand more appealing to a diverse workforce. Social media provides a direct avenue to engage with potential candidates. You can foster connections and attract top talent by sharing success stories, job opportunities, and insights into your company culture.
Tracking Marketing Campaign Results
Measuring your marketing campaign's effectiveness is essential for ongoing improvement. Utilize analytics tools to monitor website traffic, candidate applications, and conversion rates, assessing the impact of your efforts.
Evaluating the effectiveness of your workforce development initiatives is crucial. Performance marketing can help measure the success of apprenticeship programs and training initiatives, ensuring they align with your long-term goals.
Building a Digital Presence
Organizations need to have a strong online presence. Performance marketing uses this digital landscape to its advantage, reaching out to a global talent pool. It showcases the progressive work environment and the cutting-edge projects that await in the manufacturing domain. Moreover, through targeted campaigns, companies can engage with professionals who are not just looking for a job but a fulfilling career.
Industry Thought Leadership
Performance marketing can also establish thought leadership in the manufacturing sector. Sharing insights, opinions, and forecasts about the industry through various digital channels can elevate the company's stature among peers and prospective employees. It positions the company as a leader that's not just reacting to industry changes but shaping them.
Collaborating to Address the Manufacturing Skills Gap
Collaboration is effective in addressing the manufacturing skills gap. Identifying potential industry partners and leveraging performance marketing for co-marketing campaigns can extend your reach. Social media can amplify the impact of collaborative efforts.
Identifying organizations with complementary goals, such as industry associations, educational institutions, or government bodies, can significantly enhance workforce development initiatives.
Performance marketing can help the manufacturing industry address its workforce development challenges. Understanding your audience, crafting relevant content, utilizing social media, and tracking results can attract top talent, promote apprenticeships, foster diversity, and bridge the skills gap, shaping manufacturing's future by ensuring a skilled and diverse workforce.
Bjoern Sjut is the managing director of productivity and IT at Front Row. Previously, he was co-founder and CEO at Finc3, an agency that is now part of Front Row. Bjoern has authored OMR Reports on email marketing and digital analytics, and he is a frequent speaker at international online marketing events. Previously, Bjoern was a member of the marketing board at international dating platforms be2 and C-date where he honed his performance marketing strategy skills.. He also co-founded the wine platform Navinum.
Comments (0)
This post does not have any comments. Be the first to leave a comment below.
---
Post A Comment
You must be logged in before you can post a comment. Login now.
Featured Product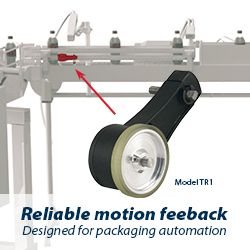 The Model TR1 Tru-Trac® linear measurement solution is a versatile option for tracking velocity, position, or distance over a wide variety of surfaces. An integrated encoder, measuring wheel, and spring-loaded torsion arm in one, compact unit, the Model TR1 is easy to install. The spring-loaded torsion arm offers adjustable torsion load, allowing the Model TR1 to be mounted in almost any orientation - even upside-down. The threaded shaft on the pivot axis is field reversible, providing mounting access from either side. With operating speeds up to 3000 feet per minute, a wide variety of configuration options - including multiple wheel material options - and a housing made from a durable, conductive composite material that minimizes static buildup, the Model TR1 Tru-Trac® is the ideal solution for countless applications.