Why Visual AI Inspection Is Essential for Detecting PCB Defects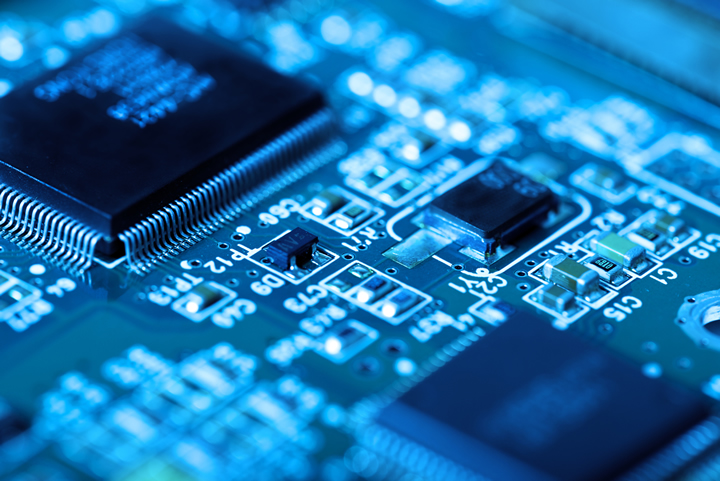 Printed circuit boards (PCBs) are essential components in many popular products with electronics inside them. PCBs are in increasingly high demand, especially as emerging categories such as smart home devices and connected cars gain momentum. Artificial intelligence (AI) can help manufacturers handle quality control while managing larger volumes. Here are some compelling reasons people use visual inspection AI tools in modern production facilities.
Pursue Opportunities for Decision-Support Applications
Even the most conscientious electronics components inspectors make errors due to fatigue, carelessness or attention lapses. Plus, the visual inspection tools widely used before AI became more accessible had shortcomings. Some traditional methods had error rates of up to 30%, making them less reliable than people might think.
Many visual inspection AI applications rely on a reference image called the "golden master." It shows an ideal version of a PCB, and algorithms learn to compare all future printed circuit boards to it.
This approach doesn't necessarily remove humans from the process. One commonly utilized option is to use visual AI to help people make better, more confident decisions while checking PCBs. Algorithms learn as inspectors examine each component and give it a passing or failing grade.
Eventually, a well-trained algorithm can recognize possible problems with PCBs, reducing the chances that AI and humans miss flaws. In later stages of training, an artificial intelligence tool could help people make better decisions about every PCB that comes off the assembly line.
Some companies also keep images of every PCB inspected. That helps leaders identify faulty products leaving the factory due to issues missed during previous checks. It helps to have a record of these problems to determine where changes should be made.
Maintain Quality Control as Demand Increases
Virtually all manufacturing processes require products to go through numerous steps to ensure they're ready for market distribution. People use shaker tables cooled with air or water to see how consumer electronics products withstand vibrations. Alternatively, an item containing a PCB may be repeatedly exposed to moisture, salt, chemicals or extreme temperatures. Conformal coatings should be applied to provide better long-term protection.
People typically apply conformal coatings by spraying surfaces or dipping them into a solution. They often contain an ultraviolet dye that works in the 365- to 405-nanometer range, allowing people to see areas that were not thoroughly coated.
However, some companies let advanced visual inspection AI algorithms do the work, examining each PCB for missed areas that don't have enough conformal coating to provide the expected preventive benefits. The algorithms can also identify parts containing bubbles, unwanted coating or inadequate thickness.
As PCB manufacturers progressively receive larger orders from clients, they'll need reliable and efficient ways to identify and control quality issues. Visual inspection AI applications ensure printed circuit boards meet a company's standards, protecting its reputation among customers.
Increase Efficiency During Labor Shortages
Many AI tools can find problems people overlook, such as incorrectly positioned components or those rotated the wrong way. AI products complement human oversight as production paces accelerate and some companies deal with labor shortages and high turnover rates.
That extra visibility is critical, especially with many manufacturers exploring new production methods. Using 3D printers to make PCBs enables innovative designs and efficient manufacturing time frames. However, since 3D-printed printed circuit boards are relatively new, manufacturers may need to change their quality control processes to check for specific production errors that were less common or not problematic at all with their previous methods.
Keeping output high requires implementing methods that work with existing assembly lines. Many manufacturers use high-speed vision systems that capture footage of each PCB as they move past. Some systems take up to four images in every scan, making manufacturers more aware of possible problems. That approach also feeds plenty of data into AI algorithms, whether people are training them or have been using artificial intelligence to improve defect detection.
People still play vital roles in inspection, but AI can pick up on what they miss and allow quality control efforts to continue with fewer on-site supervisors. Some managers may even use remote monitoring tools to watch what's happening in manufacturing facilities without being present. That's particularly convenient for reducing or eliminating travel time when leaders must oversee production at numerous locations.
Focus on Continuous Improvement
AI tools for visual inspection are often very versatile. If an electronics manufacturer produces PCBs along with other products or components, there's a good chance they can use the same platform or tool to check multiple items. It's also helpful that a growing number of specialty vendors offer products specifically for AI-enhanced PCB inspections.
One option that combines AI with augmented reality superimposes inspection checklists or other pertinent information directly onto inspected products. The integrated algorithms can also find assembly errors, missing pieces or components placed in the wrong orientation.
People using that tool can also utilize automatic documentation and analytics dashboards that help them see whether defect percentages or other related statistics have changed over time.
Such data is particularly useful when a company is at the early stages of using visual inspection AI technology. Leaders aren't always quick to agree to process changes, but they warm up to them after seeing impressive results. When artificial intelligence tools help users quantify the AI defects found, people can take that data and use it to pinpoint areas for improvement within the whole production process.
That gradual progress could help PCB manufacturers maintain prominence in the marketplace or gain ground if they're relatively new to the industry. Plus, producers are more likely to discover ways to reduce resource waste, develop new designs and find measures that minimize costs while keeping quality high as they sharpen processes.
Visual Inspection AI Techniques Boost Competitiveness
High percentages of PCB defects can increase a manufacturer's costs while harming a company's overall reputation. However, harnessing the power of visual inspection techniques that use AI can result in better consistency. They can also accelerate workflows and help PCB producers cope with labor shortages, making them a worthwhile investment any company can justify.
Comments (0)
This post does not have any comments. Be the first to leave a comment below.
---
Post A Comment
You must be logged in before you can post a comment. Login now.
Featured Product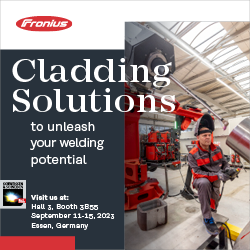 Ever since the invention of our "cold" MAG welding process Cold Metal Transfer (CMT), if not earlier, we have continuously achieved a technological edge in many welding-related areas, resulting in cutting-edge mechanized and automated welding systems. Advanced power source technology stabilizes the arc and ensures perfect welding results. Modern monitoring sensors optimize guidance of the welding torch and compensate for component tolerances. Last but not least, smart data documentation systems assist in perfecting the welding process. Collaborative systems, smart sensor technology, software solutions for data management, and offline programming including welding simulation open up profitable welding opportunities for metal processing companies starting with a single batch. That is why our robotic welding cells prove profitable not only for large companies, but also for small and medium-sized enterprises.