Why Manufacturing Leaders Should Embrace Data-Driven Manufacturing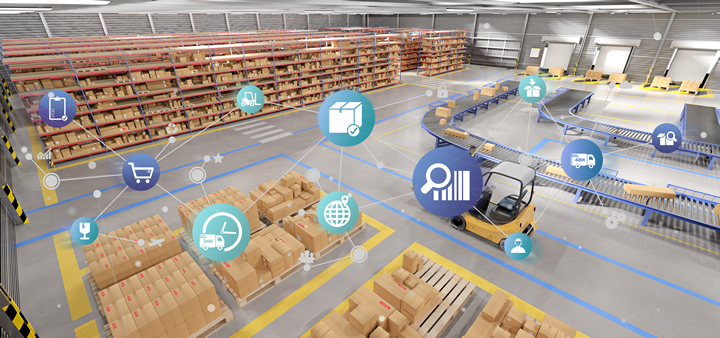 In order to continue to stay relevant and competitive, manufacturing must embrace technologies like Big Data, AI, AR, and more to help improve processes, increase productivity, and make informed, data-driven decisions. But are manufacturing companies doing so? Or are they reluctant to let go of the way things have been?
In our recent report on the "Voice of the Essential Manufacturing Worker," factory workers had much to say about the state of their organization's technology. While many affirmed that their organization is keeping up with modern technology, nearly half said their organization still lags behind new technology adoption. Many say their organization is actually hesitant to do so as well.
Here's more from our report about how factory workers see the current state of their organization, and what technologies can make a big impact on your manufacturing operations.
What Workers are Saying About Technology
According to our report, technology is on the minds of factory workers — however it may not be on the minds of the companies they work for. Here are some of the things they're saying that can help you be more aware of where your current technology adoption stands.
60% would take a pay cut to leave their current company for a more technology-driven factory
Technologies like AI, AR, Big Data, and even digitalization of assets can not only modernize manufacturing, they can help workers be more productive and make their workloads more streamlined. Factory workers are looking for their companies to incorporate technology into its operations and day-to-day tasks — so much so that they'd be willing to take a 10% pay cut to go to a company that puts technology first.
Only 13% say the documents they work with on a daily basis are all digital
To demonstrate one of the areas of advancement or lack thereof, only 13% of respondents say their organization has transitioned to using all digital documents. 57% are using a combination of some paper and some digital, while 31% are still using all paper.
What's the difference if documents are on paper or digital? Digitizing documents means that everyone has access to them, wherever they are. Digital signatures can be captured in the field or documents can be e-signed across regions, and digitized documents are searchable as well. Overall, digitalization leads to more efficient and comprehensive record-keeping.
Only 48% say their company is "very modern"
Manufacturing is an industry built on physical processes and construction. Yet that doesn't mean that operations and worker tasks should remain manual and stuck without technological innovation. However, only 48% say their organization is "very modern," while 47% say it's "somewhat modern."
50% say their company is eager to embrace new tech
Finally, only half of factory workers say their organization is eager to embrace new technology. Nearly the entire remainder say that their organization is hesitant to embrace new technology, but does so anyway, perhaps knowing that if they don't they won't be able to keep pace with others in the industry. But it still begs the question: How can manufacturing leaders who are hesitant to embrace technology change their outlook?
Top Four Manufacturing Technologies
Respondents say they see their organizations using the following technologies, which are transforming manufacturing operations in the following ways.
Big Data
Modern manufacturing companies today are leveraging Big Data, or the data collected across their organization, to improve operations and inform decision making. Hand-in-hand with collecting that data is using analytics to gain insights from the data about where operations are working and where it needs improvement. Using data-informed decisions to improve and streamline processes like supply chain management, forecasting, and throughput can also help workers be more engaged and productive.
Robotics or Artificial Intelligence
Manufacturing has already been using robotics for a while now, and utilization will only continue to grow. However, adding artificial intelligence to the manufacturing processes allows robots to become smarter as they learn the processes. Manufacturing can use AI to monitor processes, extract insights, predict maintenance, and more, adding another layer of insight into operations. In fact, a digital strategy that implements AI can improve forecasting accuracy by 85%, increase throughput by 30%, and can increase worker productivity by 30%.
Augmented Reality
Manufacturing companies are also using augmented reality in their processes as well. AR can help workers by giving them context on materials or processes simply by holding up a smartphone or tablet to the work area. AR can also help in training, as workers can learn about workflows and processes as they walk through on the screen. For example, Boeing reported being able to reduce production time by 25% and to cut error rates in half after they began using AR in their manufacturing.
3D Printing
Finally, workers say their company is also using 3D printing, which can be used in a number of areas, from prototyping to production. 3D printing gives manufacturing companies the ability to print items quickly and at a lower cost, in whatever batch size they want, and it allows for easy customization as well. The usage and demand for 3D printing is only going to grow, as the market is expected to increase 17% annually.
Embrace New Technologies Today
Embracing the above technologies is what is going to keep manufacturing companies both relevant and competitive in today's world. Keeping up-to-date with technology will also streamline operations and ease workloads, which can increase factory workers' engagement and productivity. New technologies can also help manufacturing companies weather the changes in supply chain, increasing costs, and customer demand as they grow into the future.
————————
About Kerrie Jordan
Kerrie Jordan is Vice President, Product Management, Data Platform, at Epicor Software. In her role, Kerrie leads the strategic direction of Epicor's cloud-enabled solutions to ensure they continue to deliver high-value innovation, security, and performance for Epicor customers. Based in Richmond, Virginia, she brings over a decade of experience in ERP, supply chain, eCommerce, cloud computing, and product development business solutions.
Comments (0)
This post does not have any comments. Be the first to leave a comment below.
---
Post A Comment
You must be logged in before you can post a comment. Login now.
Featured Product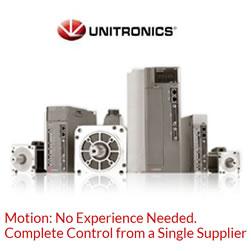 Unitronics' line of AC Servo Drives & Motors changes the traditional approach to motion control. They are simple to set up and painless to program. Unitronics Servos simplify implementation of motion applications while minimizing complexity and reducing development time. Some of the easy-to-use features in this new line include implementing motion control easily with ready-made motion code, embedded diagnostic tools, and automatic communication setup.