IoT in Manufacturing: Seizing the Opportunities Amid Challenges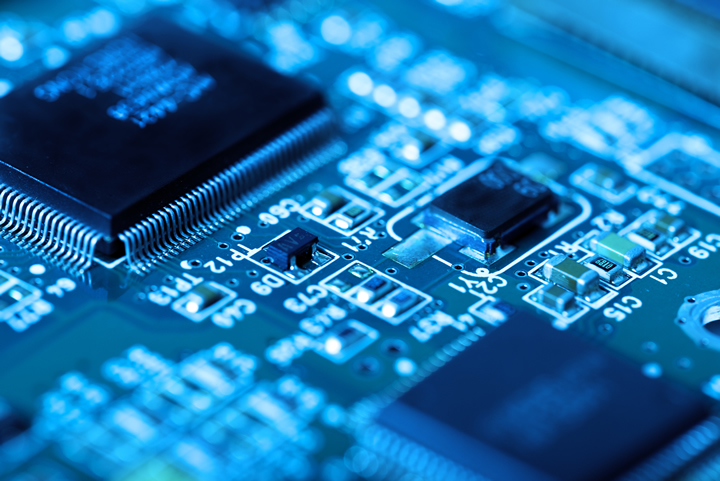 As businesses across various sectors transform their manufacturing and distribution processes, we are entering a new era of smart manufacturing. This seismic shift is often called "Industry 4.0", representing the culmination of manufacturing's digital evolution. Now more than ever, manufacturers are integrating new technologies, such as IoT, cloud computing and analytics, and AI and machine learning into their production facilities and operations.
The quintessential arena to experience this robust shift is Hannover Messe, a monumental industrial technology trade fair that draws in exhibitors and visitors worldwide. This year's event spotlighted the best of the best in automation, robotics and digitalization technologies.
Yet, beneath the surface, it was clear an evolution had transpired, transforming the event into an Industry 4.0 vanguard. While initially centered around Industrial IoT, Hannover Messe has transcended its roots, encompassing not only AI and big data analytics but an entire spectrum of innovative technologies. This change points toward a clear path of digitalization and automation within the manufacturing sector, particularly with the integration of IoT technology.
While the benefits of implementing IoT in manufacturing are clear, manufacturers are quickly realizing the challenges that arise when selling IoT-enabled products to customers.
High Costs, High Security
First and foremost, the issue of cost looms large. IoT-empowered products inherently carry a higher production price tag than their conventional counterparts. Afterall, IoT products require embedded sensors, connectivity hardware, and integrated software platforms to enable secure real-time data collection and analysis. These complex components raise production costs. Ultimately, the promise of enhanced value through improved uptime, performance optimization, and data-driven insights must justify the premium pricing of IoT solutions. Communicating these long-term benefits is key to convince customers to adopt IoT-empowered products despite their high initial costs.
Lowering the barrier to adoption
To lower the barrier for adoption, manufacturers of IoT products are replicating a successful sales model that already has proven its worth in software sales: as-a-service. Why? Because the complexity and connectivity of IoT devices lends itself well to an "as-a-service" sales model. Rather than large upfront capital expenditures to purchase IoT products outright, customers can pay a subscription fee to access the software and analytics capabilities. This shifts spending from a CAPEX to an OPEX model.
Customers gain advantages including lower initial costs, flexibility to scale usage up and down, and automatic delivery of updates and new features. Manufacturers benefit from ongoing revenue streams and closer customer relationships through sustained engagement. Transitioning to IoT-as-a-service can encourage adoption by reducing sticker shock of high initial investments. Customers feel reassured knowing their costs scale with usage and they always have access to the latest version without new purchases needed. Manufacturers must build their offerings and business models to support this shift from product sales to service subscriptions. But ultimately as-a-service can be a win-win to accelerate IoT adoption.
Greater Need for Flexible, Scalable Integrations
However a side effect of adopting an as-a-service model for IoT solutions is that it does increase the complexity of the technology landscape and thus amplifies the integration needs. Let's dive a bit deeper on the issues I've encountered when talking to our customers about connecting cloud to On-Premise, scaling up or down, adding new features, integrating analytics and change management.
With IoT infrastructure now delivered via cloud platforms, integration needs are amplified because these external services must be unified with on-premises systems. APIs that connect cloud IoT services with internal enterprise systems serve as the glue that enables this integration. Middleware solutions help bridge the gap between cloud APIs and on-prem apps by handling tasks like data formatting, security, orchestration, and more to streamline integrations. Robust API management and flexible middleware lay the foundation for the integrations that are needed to have on-prem systems and external IoT clouds operate seamlessly in tandem. Proper planning and implementation of integrations between cloud IoT platforms and internal systems is crucial for success.
Having the ability to scale up or down with current demand is a top benefit of as-a-service software, however, scaling IoT services dynamically requires integrations that can easily adapt to fluctuations in usage and data volumes without requiring rework or redeployment. Agile integration architectures allow connecting applications to be changed, added, or removed quickly based on real-time demands. Auto-scaling and load balancing capabilities help handle varied workloads and events seamlessly. Monitoring resource consumption enables automatic triggering of scaling events based on predefined thresholds. The flexibility and elasticity of integrations is key to scaling IoT workloads.
Adding new IoT software features and updates means rapidly integrating these capabilities into existing implementations to maximize value. Pre-defined integration templates and modular components accelerate deploying and connecting new capabilities. Low-code visual integration tools simplify complex integration tasks for non-technical users. API-led approaches for integration minimize interdependency issues when adding capabilities. Automated testing and simulation ensures reliability and agility as you can integrate updates and quickly add new features with minimal disruption.
Integrating IoT data with analytics tools and end applications requires planning integration points upfront, even if the actual connectivity comes later. Developing a strong data architecture and roadmap prevents integration barriers down the line. Defining common data formats, metadata standards, and master data early on eases the process of linking IoT data across systems. Providing compute and storage for analytics at scale ensures you reap the most benefit from your IoT data. Simultaneously, APIs and microservices aid interoperability between analytics, apps, and IoT platforms.
To maintain integrations through frequent IoT platform updates, manufacturers need a forward-looking plan and strategy in place to accommodate changes in their vendor roadmap. As part of this plan, all deprecation policies and transition timeframes should be thoroughly reviewed. Integration platforms, which abstract the underlying connectivity and helps to minimize disruptions from vendor changes, should be in place. Regression testing helps manufacturers to predict and prevent the impact of vendor updates. Relying on integration platform vendor expertise helps navigate ongoing platform evolutions. And lastly, a modular integration approach localizes the scope of changes needed.
Overall, the 'as-a-service' model for IoT greatly increases the number of integration touchpoints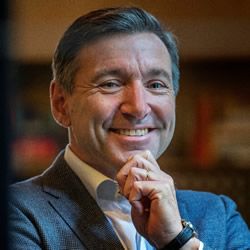 across cloud services, on-prem apps, and data tools. To fully realize the benefits of IoT-as-a-service, manufacturers need to ensure their integration architecture is dynamic, adaptable, and high-performance. Taking an API-centric approach to integration and designing for modularity is key to addressing the complexities of scaling IoT via the as-a-service model. With the advances in API management, this area is continuing to progress.
This year's Hannover Messe revealed that the manufacturing industry is still wrestling with the intricacies of IoT systems. What is clear is that focusing on standardization, interoperability, APIs, data management and testing will help manufactures overcome obstacles and combine IoT systems successfully.
Comments (0)
This post does not have any comments. Be the first to leave a comment below.
---
Post A Comment
You must be logged in before you can post a comment. Login now.
Featured Product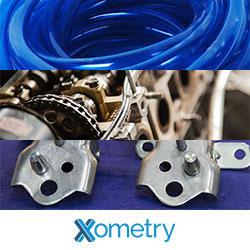 Xometry is your source for custom parts. Now, in addition to getting instant quotes on 3D Printing, CNC Machining, Sheet Metal, and Injection Molding, customers can create and send RFQs for die casting, stamping, and extrusion work to our nationwide network of pre-vetted manufacturers with just a 2D drawing. You will receive and be able to review responses from qualified shops within 7 days on an advanced web-based RFQ management platform. To learn more go directly to our site to issue and RFQ today. Stop wasting time managing RFQs through email and by phone, and start issuing RFQs at scale and in the cloud.