Midwestern Bread Company Transforms Operations with Connected Workforce Solution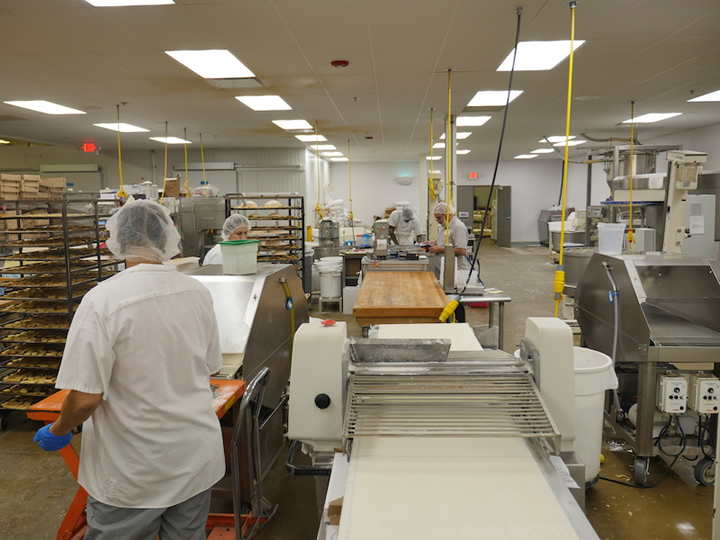 Companion Baking Co., a leading bread producer based in St. Louis, Missouri, has embarked on a journey to improve its operational processes. With a commitment to customer satisfaction and innovation, the company sought to streamline its operations and enhance communication among its workforce. Suman Shekar, the Operations Manager at Companion Baking, recognized the potential of the QAD Redzone Connected Workforce Solution and set out to implement it.
Companion Baking, known for its customization and smaller batch production, operates a 45,000-square-foot facility that houses a bakery, a café, and employs over 80 individuals, including 65 frontline workers. The baking team utilizes semi-automated processes and advanced equipment to produce bread and pastries. However, inefficiencies in communication and documentation hindered the company's productivity.
To address these challenges, Ms. Shekar conducted comprehensive time studies across 320 product variations, meticulously analyzing the duration of each task. During this process, the baking team expressed their desire for digital communication and insights into daily process flows. Recognizing the need for process optimization, Ms. Shekar implemented the QAD Redzone solution.
The implementation journey was not without hurdles. Initially, some team members found the technology complex and were resistant to change. To overcome this, Ms. Shekar collaborated closely with the lead mixers, simplifying the data capturing process and ensuring it reflected real-time production conditions. With increased employee engagement and support, the company achieved remarkable productivity gains, with Overall Equipment Effectiveness (OEE) uplift reaching 80%.
Companion Baking subsequently deployed additional modules of the QAD Redzone solution, addressing compliance, reliability, and learning. Compliance procedures were transformed through real-time reporting, resulting in a significant reduction in customer complaints and improved traceability. The company's compliance with the Food Safety Modernization Act (FSMA) was strengthened, allowing for quicker mock recalls.
The adoption of paperless compliance processes not only improved morale but also enabled employees to predict the readiness of dough, empowering them to better manage their schedules. This led to improved work-life balance for bakers and a reduction in waste. By leveraging the insights gained from the QAD Redzone solution, Companion Baking achieved a 92% reduction in landfill waste, resulting in significant cost savings.
Furthermore, the reliability module of the solution played a vital role in preventing equipment breakdowns. By allowing production teams to document equipment issues with photos or videos, maintenance crews could proactively address potential problems, minimizing downtime and maximizing productivity.
Companion Baking concluded its transformation journey with the Learning module of the QAD Redzone solution. By redesigning their onboarding program and implementing digital training materials, the company successfully captured the knowledge and experience of its workforce. The digital learning platform reduced employee turnover costs and empowered workers to access training content on-demand.
Through the implementation of the Connected Workforce Solution, Companion Baking Co. has achieved significant operational improvements, enhanced employee engagement, and bolstered customer satisfaction. With a more efficient and connected workforce, the company stands ready to thrive in the highly competitive bread production market.
Comments (0)
This post does not have any comments. Be the first to leave a comment below.
---
Post A Comment
You must be logged in before you can post a comment. Login now.
Featured Product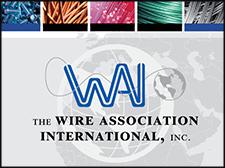 The Wire Association International (WAI), Inc., founded in 1930, is a worldwide technical society for wire and cable industry professionals. Based in Madison, Connecticut, USA, WAI collects and shares technical, manufacturing, and general business information to the ferrous, nonferrous, electrical, fiber optic, and fastener segments of the wire and cable industry. WAI hosts trade expositions, technical conferences, and educational programs.