Semiconductor Chiplet: New Design Offers Auto Manufacturers Big Benefits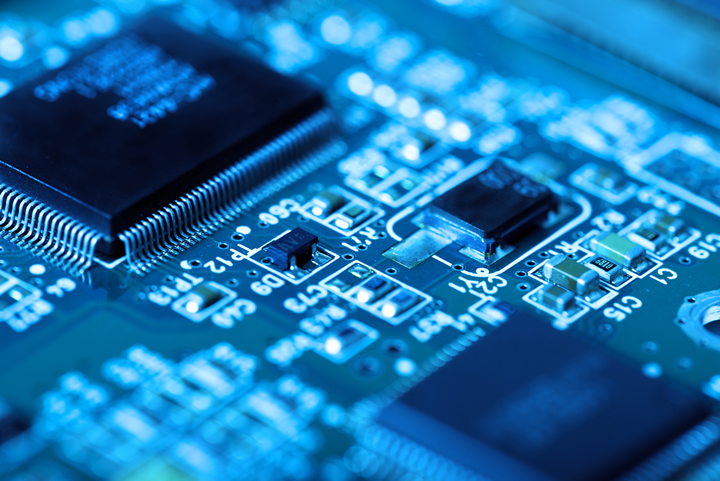 Manufacturers involved with designing and engineering the cars of tomorrow are increasingly utilizing semiconductor chiplets. A semiconductor chiplet enables a modular approach to processor construction. In most cases, a chiplet has a dedicated function. These components will be vital as cars become more advanced and autonomous.
Manufacturers, engineers and others interested in these developments believe semiconductor chiplets will facilitate massive improvements to the system-on-chip (SoC) integrated circuit design that combines all an electronic device's high-level functional elements in a single package.
Numerous technology manufacturers have recently released specialized chiplets geared toward automotive manufacturers. What do those innovations involve and how will they shape the future of automotive manufacturing?
The U.S. Focuses on Semiconductor Chiplet Production
A semiconductor chiplet works like a building block that handles specific tasks. Many manufacturers are gravitating towards using them because chiplets can give a quicker signal throughput while using less power, and they allow people to stack memory chips on top of accessible logic, thereby reducing latency.
The Biden administration has identified chip production as one of its priorities in an attempt to catch up with Asian countries currently dominating the space. Experts familiar with the matter say that packaging and chip arrangements are increasingly important, especially as the chips get smaller.
That's likely why the U.S. Department of Commerce has allocated funds for an advanced packaging research project. The push toward packaging supports a move from many engineers and manufacturers to put more things in packages, which chiplets support.
An overview from Transparency Market Research assessed the chiplets segment from 2021 to 2031. One of the takeaways was that it would have a $47.9 billion market worth by the end of the studied period. Additionally, although Asian companies led in production, the North American market was in second place.
Another notable finding — the automotive electronics sector was second only to consumer electronics in its chiplet usage. It'll be interesting to see which innovations it collectively pursues during the evaluated period.
Exploring What's Possible
The semiconductor chiplet is still relatively recent, and the automotive industry is not alone in exploring potential benefits. Eliyan is a chiplet-focused startup that recently came out of stealth mode. The founders hope their technology will create a situation where an SoC is never too large to manufacture. It wouldn't be because people can connect individual chiplets to achieve the desired functionality.
Elsewhere, companies are collaborating in a consortium dedicated to advancing the use of universal chiplet interconnect standards. The participating entities believe such standardization is instrumental for the development of chiplets and SoCs used in the automotive industry, as well as communications and any artificial intelligence applications.
Chinese company JCET Group started 2023 with an announcement that it had created a high-volume manufacturing strategy for its chiplets and was ready to provide them for foreign customers. Its approach involves 4-nanometer chips placed on a maximum area of approximately 1,500 square millimeters.
People commenting on the matter explained how semiconductors are becoming more expensive to produce, especially as they handle more-intensive processing and get progressively smaller. Chiplets appeal to automotive decision-makers and those in other industries because they can make chip design more straightforward and cost-effective.
The Semiconductor Chiplet and Its Importance in the Automotive Industry
Today's automobiles are heavily reliant on semiconductors. That reality came into harsh focus during the COVID-19 pandemic, which strained existing supply chain issues. The shortage stopped production for tens of millions of cars. Some people wondered if the solution wasn't to build more semiconductor manufacturing facilities.
However, the answer wasn't so simple. As a McKinsey & Company report explained, it can take more than three years for a new chip factory to reach capacity. Relatedly, it can cost a staggering $540 million to design a 5-nanometer chip. Many milestones take time to accomplish. The average home-building timeline in the U.S. is seven and a half months from beginning to end. Constructing a chip factory is a much larger undertaking in all respects.
However, the automotive industry cannot afford to wait for semiconductors to become more widely available. Doing so risks frustrating customers and making them go to other, better-resourced manufacturers. Semiconductors help high-tech cars process data more efficiently or use advanced on-board algorithms. Some are also instrumental in making the cars navigate safely despite challenging conditions.
Chiplets Make Highly Advanced Cars Possible
Designers have a wide variety of wish-list items as they ponder automotive features and their respective connectivity and data-processing capabilities. For example, if a car has even semi-autonomous features, it needs significant processing power. Design professionals are also concerned about functional integration and how to make the components use as little power as possible. Chiplets can put these otherwise-daunting goals within reach.
Some artificial intelligence processors also support chiplets. One option performs up to 15 times better than previous models. That's notable since so many cars take advantage of AI features.
Some Mercedes-Benz cars sold in the Indian market feature gesture controls and voice-assist features. Customers can even opt into a service that lets technicians diagnose their cars remotely. AI will continue to play a defining role in driverless vehicle development. Success in that area could forever change the lives of people who do not or cannot drive themselves.
AI is also prevalent in the many driver-assistance features that lead to safer journeys. When cars warn drivers of obstacles or sound alarms when they veer out of a lane, artificial intelligence is typically responsible for making those features work.
Modern cars also receive and transmit tremendous amounts of data. Many can receive over-the-air software updates, giving drivers immediate access to new features or security patches upon release. Smooth data transfers are essential for making car connectivity a reality, and chiplets will ultimately make improvements possible.
The Semiconductor Chiplet Is Worth Watching
Using a semiconductor chiplet in an automotive application is still a niche idea. However, the benefits discussed here and elsewhere show why vehicle manufacturers must aggressively pursue them by learning more about the possibilities and being open to using them.
As these chiplets become more widespread and applicable to auto manufacturers' needs, consumers will see the results via more capable cars that are more affordable to larger segments of potential consumers. Many of those automobiles will have impressive features some people never thought possible, and that'll be largely due to advancements in semiconductor chiplets.
Comments (0)
This post does not have any comments. Be the first to leave a comment below.
---
Post A Comment
You must be logged in before you can post a comment. Login now.
Featured Product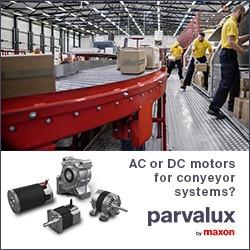 An effective, reliable and efficient drive system is essential to any material handling equipment, whether it's a motor-assisted tow truck, a barrel lifter, a robotic vehicle or a complete high-capacity parcel sorting hub; Parvalux designs and manufactures an exciting range of AC, DC brushless and brushed motors and our drives are valued for their performance and reliability.