Strategies for Optimizing Supply Chain with Automation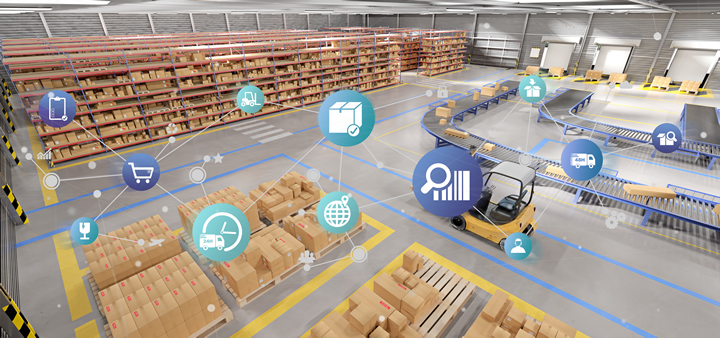 Until a few years ago, "supply chain" wasn't part of the general public's vocabulary. As long as goods were ready, few people thought about how anything got anywhere. All that changed came the pandemic — and the subsequent labor shortages, trade tensions, factory closures, and high demand. Now, it has the attention of nearly everyone.
With all eyes now trained on supply chain, companies, both big and small, are actively on the hunt for innovative supply chain solutions that enable smarter ways of sourcing and buying while at the same time allowing for more efficient means of selling, whether selling directly to consumers or through channel partners.
The right combination of the three A's (AI, analytics, and automation) — with a little machine learning (ML) for good measure — has the potential to make this possible. ML, for example, can help predict demand levels and optimize inventory to meet needs, ensuring sufficient stock levels throughout the year.
Once that forecast is made, it becomes easier for distributors and retailers to apply data analytics to predict whether they can meet demand. Strategic decisions, sales promotions, and order fulfillment are no longer question marks. All stakeholders can better respond to demand signals and satisfy their customer base — and that's just the ML component.
AI and automation, on the other hand, have been used to boost the quality of products, locate packages, and even prevent equipment from damaging goods, which can all help circumvent delays. When coupled with analytics, these technologies also can monitor and respond to events in real-time, alerting companies of when and where disruption may be happening and how it could impact business.
This level of visibility does more than put companies in a better position to weather disruptions. It helps them see where a product is across the supply chain, offering predictive and prescriptive insights to improve reaction times. Corrections can then be made to ensure a product gets to its destination when expected, never jeopardizing customer satisfaction.
If tied to customer experience automation (CXA), companies can automatically keep customers in the know. Customers can track shipments in real time with an account and password and update their delivery windows as needed. But notifications can also be sent by email or text with delivery updates, going so far as issuing an alert when the package has reached the last mile.
That same technology can also field inquiries about shipments through chatbots or direct customers to the right channels for faster support. Instead of a support ticket, the system can identify accounts, requests, and so on and then escalate accordingly to improve customer satisfaction and retention.
Optimizing the supply chain starts with determining the problem you're trying to solve based on quality, speed, reliability, and cost. What can most benefit from automation and AI? Then, look at the interconnected partners, both upstream and downstream. How can you collectively optimize the data flow to achieve a given objective? From there, attention can turn to the necessary technology to enable this flow to improve real-time share visibility. After implementation, it's not just a matter of monitoring performance, measuring the ROI, and making adjustments from there.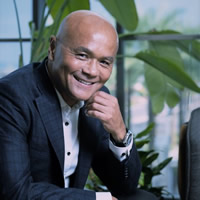 Wonil Gregg is the Vice President of Customer Engagement and Experience at DCPerform, with 25+ years of experience in innovative supply chain solutions. Workings across all industries, DCPerform leverages its partner ecosystem to help our customers deliver a world class experience for their customers.
Comments (1)
Developing innovative Supply Chain solutions become more visible to a broad group of people indeed. How ever these innovations had it's attention at the Brainport - the high-tech hart of Europe for several years more now. The complexity is a bit higher than 'just' adding ML and AI to the mix. In fact we are moving from automating a single company, to a complex network we call the supply chain. This supply chain is a network rather than a single chain of suppliers and customers. Hench the complexity is enormous, and technology is an enabler, but not the only component in this development. Chears, thanks for your thoughts in the post.
Post A Comment
You must be logged in before you can post a comment. Login now.
Featured Product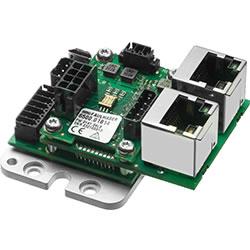 MOTION CONTROLLERS FOR MINIATURE DRIVES AND MICRODRIVES. FAULHABER has added another extremely compact Motion Controller without housing to its product range. The new Motion Controller is ideal for integration in equipment manufacturing and medical technology applications. With 36 V and 3 A (peak current 9 A), it covers the power range up to approx. 100 W and is suitable for DC-motors with encoder, brushless drives or linear motors.