It's All Connected: Care, Collaboration, and the Cloud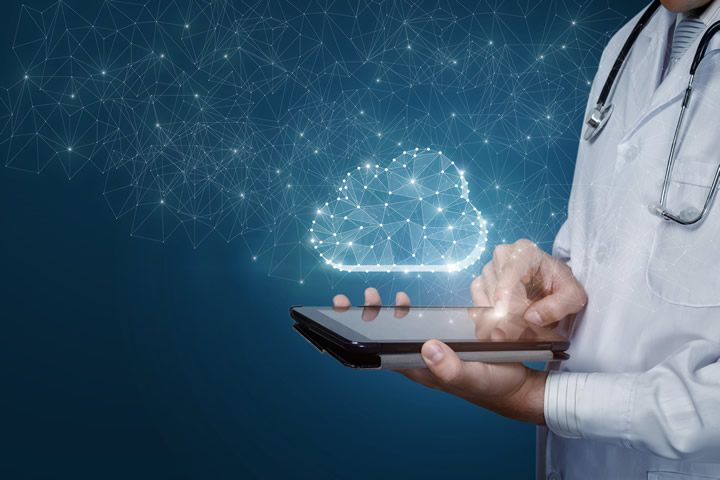 Gartner claims that by 2025 over 95% of new digital workloads will be deployed on cloud-native platforms, up from 30% in 2021. Cloud solutions will be pervasive in the future, and anything non-cloud will be considered legacy. But how is this affecting how medical devices are utilized and manufactured?
Using the Cloud for better patient outcomes
Cloud-enabled MedTech devices are changing the way we approach medical care. Using smart sensors, they can transmit data over the cloud to be analyzed by algorithms that not only detect health issues in a timely manner but also predict if a problem is likely. This changes the approach of care professionals from a reactive one, dealing with the issues after they have occurred, to a proactive, collaborative one, where preventative measures can be taken to avoid problems before they become a real health concern. This 'connectable care' results in a single pathway of information for the best diagnosis and care and, with conformance to care protocols in the ICU and OR, provides a comparative analysis of surgical care procedures.
For patients, this connected data means quicker diagnosis, greater peace of mind, and better outcomes. It also provides a likely route to more equitable, affordable care and reduces the variability of care, reducing dependence on individual caregiver experience or judgment.
How the Cloud benefits MedTech manufacture
The manufacture of medical devices presents some unique challenges. Technology is becoming increasingly sophisticated and developing at a rapid pace. There is also the need to meet strict regulatory requirements. All of this adds complexity to manufacturing processes, while some may perceive this makes change more difficult, advances in manufacturing technology and the leverage of data from the shop floor hold the key for the future.
The ever-increasing volumes of data produced by smart sensors, devices, and machines throughout the production process require a flexible, intelligent, and scalable data management platform. A Cloud-based infrastructure offers inherent scalability and security of vital data through redundant data storage strategies. A hybrid combination of a cloud infrastructure and on-premise IoT edge devices for equipment connectivity further enables data reliability and functionality, while still harnessing the benefits of the scale for hosting apps and transactional data.
However, the benefits of utilizing the cloud go beyond its capability to handle increasing amounts of data. A cloud-based manufacturing solution provides the opportunity to standardize operations across multiple sites, wherever they are in the world. It enables fast deployment of systems and upgrades and the ability to share information and collaborate to form even better decisions and outcomes. It can even be extended to incorporate third-party processes, enabling production and design-related data to increase the visibility, control, and compliance of the supply chain.
Additionally, deploying an MES on the Cloud reduces the need for on-site hardware and software and lowers maintenance overheads. It also facilitates the deployment process, making it faster, easier and less expensive for multi-site installations. Where companies have or are thinking of growing through mergers and acquisitions, it also offers a route to standardize systems across sites without a large investment in time, effort, and cost and lowers ongoing maintenance headaches of multiple legacy systems.
Enabling quality, enabling compliance
Using a cloud-based Manufacturing Execution System (MES) with an integrated data platform, continuous improvements and insights provided by the real-time monitoring of processes can only enhance production quality. As the MES continually monitors and analyzes, any issues can be picked up before they require re-work, scrap, or, even worse, product recall. The power of an MES to enforce GMPs and the data collected during all stages of processing also facilitates easier compliance, with e-DHRs, genealogy, and other compliance reports readily available on demand from the MES.
Of course, data security is vital to the MedTech sector. Manufacturers can reliably store data on the cloud with security assurance and reproducibility based on set internal protocols. The control manufacturers have over their data in the cloud increases with the ability to monitor the cloud environment to prevent unauthorized changes.
Additionally, by using a cloud-based system, validation becomes more straight forward, and the redundant data storage capability on the Cloud helps ensure the data needed for audits are secure. Furthermore, a single installation qualification (IQ) can be automated and applied across multiple manufacturing sites, significantly reducing the overheads involved. It is also possible to automate operational qualifications (OQ) with modern automated validation capability. The system will provide complete change control and evidence of any modifications made at any time. Risk assessments of applications and upgrades can be automatically pinpointed to affected areas, allowing for targeted re-validation efforts, not wholesale time-consuming tasks. Overall, the route to validation is smoother, better controlled and maintained, and notably shorter.
Bringing market data into the manufacturing equation
A cloud-based MES with an integrated data management platform and advanced analytics using AI and ML, will provide manufacturers with the information they need to make an iterative product, quality improvements, and reduce time to market for new product introductions. Adding in post-market field data from patients' devices will further enhance this capability. In addition, as the number of connected devices grow, the data they produce will give even more in-depth insights into how to progressively enhance care quality and improve patient outcomes.
Conclusion
An MES designed for operation on the Cloud with an integrated data management platform offers a secure, intelligent, future-ready solution. The use of private Clouds or hybrid infrastructures that combine cloud and on-premise IoT edge devices for equipment connectivity will enhance data security, and most cloud deployments have redundancy and data security from loss or disruption at the local level. The system will provide a common, consolidated, reliable data source that will facilitate greater collaboration in both product design and production phases across multiple production facilities and the wider supply chain. Robust change control within the system will further reduce the need for wholesale re-validation of systems and enable easier system upgrades, ensuring the latest technology and features can be readily embraced in the future.
The engagement of AI-based advanced analytics in both the manufacture of products and from the data collected from users will ultimately promote innovation, reduce time to market, enhance product quality, and improve patient care and patient outcomes. It will lower the risk of product failures and the chance of product recalls.
Ultimately, the Cloud provides a pathway for the future of MedTech production. The benefits it delivers mean it will become the norm. Regulatory bodies already look favorably on continuous process improvements. The Cloud is here to stay and a future-ready, Cloud-based MES designed to add quality to processes, ensure regulatory compliance, and increase innovation in this sector will surely also be the preferred route for both manufacturers and regulators going forward.
Comments (0)
This post does not have any comments. Be the first to leave a comment below.
---
Post A Comment
You must be logged in before you can post a comment. Login now.
Featured Product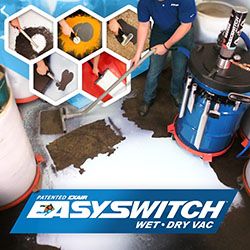 Super Air Knife reduces compressed air usage & noise when compared to other blowoffs. The Super Air Knife offers a more efficient way to clean, dry or cool parts, webs or conveyors. It delivers a uniform sheet of laminar airflow across entire length. https://exair.co/184_523 EXAIR is offering a special right now on Super Air Knives. Learn more at https://exair.co/184-sakpromo.com