5 Ways You Can Improve Your Manufacturing Operations with a Data-First Strategy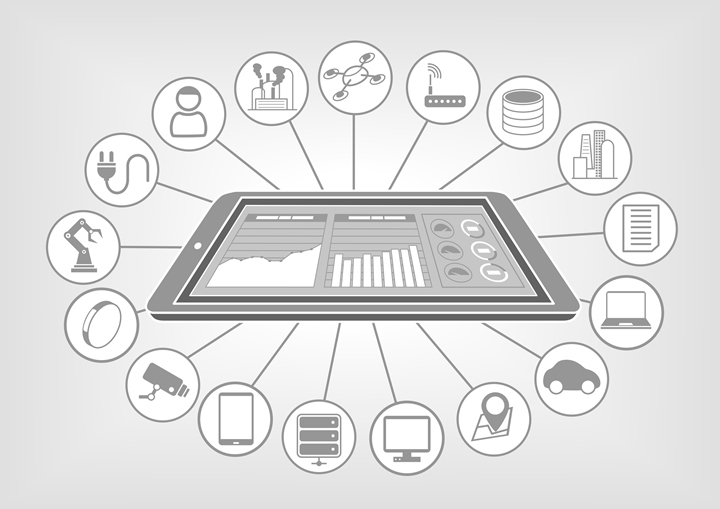 Improve forecasting accuracy by 85%. Increase throughput by 30%. Increase worker productivity by 30%. It's not a dream — these improvements and more can be achieved by taking a data-first, technology-forward approach to your manufacturing company.
The manufacturing industry has been facing a number of changes today. But today's challenges, which include increasing costs, worker shortages, and supply chain issues, can be offset by the advancements in technology being adopted across the industry. By going digital and adopting a data-first strategy, manufacturing leaders can transform their operations and better prepare themselves for the future.
There are a number of benefits to adopting a data-first strategy for your manufacturing company. What follows are reasons why you should look to technology and analytics to improve your processes, decrease costs, and increase worker satisfaction today.
The Benefits of Being Data-First
At its core, being a data-first manufacturing company means using data to drive your decisions. It means gathering data from across your business units, including finance, sales, customers, and operations, analyzing that data for patterns and insights, and using what you've uncovered to guide your business decisions. Being a data-first company also means that you're empowering your team to use data, and creating a culture where your workforce justifies decisions or validates business cases with data as evidence. And the majority of business leaders say that collecting and analyzing data allows them to make faster, more effective decisions.
There are a number of benefits that come with being a data-first organization that can contribute to overall improved operational success, including the following.
Benefit 1: Empowering your workforce
By implementing a data-first strategy, manufacturing companies can provide their workers a better work environment. Using data analysis and insights to influence your planning and operations means making workers more efficient and productive. It can also help decrease unmanageable workloads, leading to higher satisfaction and engagement.
Our recent report on the "Voice of the Essential Manufacturing Worker" found that workers are looking for their organization to embrace technology and be more tech-forward — and 60% said they would take a pay cut to leave their current company for a more technology-driven factory. Why? Employees expect to be supported by technology at work, just as they are every day outside of work, in order to be successful at their job. They understand that organizations who embrace technology, like automation, data collection, AI, digital twin, and analytics, can create a better work environment that includes more streamlined processes, more information around those processes, and distributed workloads — one of the top challenges of factory workers today.
Benefit 2: Speedier time to value
By analyzing what systems and processes work and which are lagging behind, manufacturing leaders can be quicker to value by streamlining processes, correcting those that don't work, and anticipating operational challenges. Use data gathered from the production line to improve throughput and downtime. Gather data from across your industry to help you anticipate changes and pivot accordingly.
Committing to using data and new technologies means a commitment to innovation as well, and looking for new ways to iterate and improve. Innovation can help make you a leader in your industry, as companies that invest in innovation outperform the market by 30%.
Benefit 3: Better customer experiences and loyalty
Would customers regularly work with manufacturers who lacked a way to track their orders, who based their operational decisions on gut, and who consistently delayed deliveries due to supply chain issues? Or would they rather work with one who has robust ways of analyzing data that can inform their decision-making and help them be more resilient to changes? Of course, leveraging data and improving innovations will lead to increased customer satisfaction and loyalty.
Creating a data-first organization where you gather different data points across multiple sources will inherently increase connectivity, creating a kind of ecosystem. This ecosystem can help you work more closely with suppliers, create better relationships with your customers, give you better negotiation capabilities, and allow you greater influence and impact on your overall trajectory.
Benefit 4: Reducing costs and improving profitability
Historically, when manufacturing companies needed to make improvements, they typically hired more people, which is an expensive solution. But instead of hiring more people to handle messy or unexamined processes, data-first manufacturers assess all areas of improvement without defaulting to traditional conclusions. With software and digital applications, you can improve experience and quality while reducing costs. For example, leverage technology like AR to create a digital twin to test, run scenarios, and understand cost levers without impacting existing materials, scrap, and waste. Taking a data-first approach can also help you implement automation where you most need it.
Another way putting data first can benefit your company is through predictive modeling. Being better able to predict operational timelines, supply chain expectations, and more can help you better plan ahead with materials, personnel, and costs.
Benefit 5: Sustainability management and monitoring
Finally, another benefit of collecting and leveraging data in your manufacturing company is the help it can give to tracking and improving sustainability efforts, which can contribute to overall environmental, social, and governance (ESG) initiatives. Knowing where your costs are going and how to reduce waste can help you pinpoint areas of improvements, and leveraging technology like automation can give you more added benefits in managing and monitoring your sustainability efforts.
Making your manufacturing more sustainable can increase worker engagement as well. Our report found that six out of ten factory workers would take a pay cut to go work for a more sustainable factory. Research also shows that workers who see their company as an industry leader in sustainability are not only happier and more productive, but are advocates of their company as well.
Data-First Today
The manufacturing industry is facing a number of challenges, but manufacturing leaders who take a data-first approach to their operations and decision-making will be better prepared for and more resilient to the inevitable shifts coming down the road.
————————
About Kerrie Jordan
Kerrie Jordan is Vice President, Product Management, Data Platform, at Epicor Software. In her role, Kerrie leads the strategic direction of Epicor's cloud-enabled solutions to ensure they continue to deliver high-value innovation, security, and performance for Epicor customers. Based in Richmond, Virginia, she brings over a decade of experience in ERP, supply chain, eCommerce, cloud computing, and product development business solutions.
Comments (0)
This post does not have any comments. Be the first to leave a comment below.
---
Post A Comment
You must be logged in before you can post a comment. Login now.
Featured Product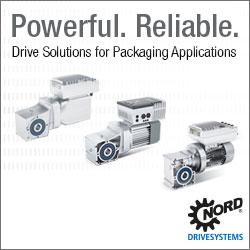 NORD's redesigned line of small CLINCHER parallel gear units showcase increased power and torque capacity for a variety of applications. These re-engineered versions will be replacing the existing SK0182NB, 0282NB, and 1382NB units. They are lightweight, have improved heat dissipation, are more cost-effective, and are available with NORD nsd tupHTM sealed surface conversion for wash-down and extreme environments.