INVENTEC COLLABORATES WITH MICROSOFT TO DELIVER SMART FACTORY SOLUTIONS ON MICROSOFT AZURE PRIVATE 5G CORE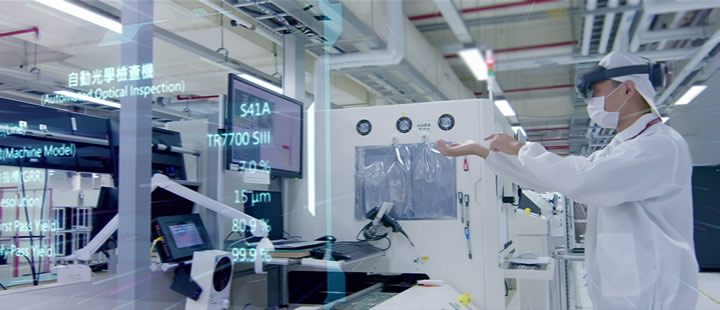 Inventec, a global leading innovator in cloud computing, wireless communication, intelligent devices, and IoT, announced today its newest industry-leading 5G connectivity solutions built upon Microsoft Azure Private 5G Core and Intel's 5G-optimized CPUs for private 5G networks. Inventec's solutions are now available at the Azure Marketplace: 5G Private Network Solution and 5G Enabled Digital Twins.
With Azure Private 5G Core, organizations can rapidly deploy and manage private 5G networks at the enterprise edge. Inventec first deployed an Azure private 5G Core network in its Taoyuan factory to test how simple, scalable, and secure this deployment was to transform a conventional production line to a 5G-enabled smart factory, and it discovered that this transformation resulted in tremendous ROI. Together with Microsoft and Intel, Inventec established and debuted its 5G Next Lab in Taiwan. The purpose of the 5G Next Lab is to provide a working space for Inventec's ecosystem partners to collaborate on end-to-end industry solutions and to offer a showroom to "show and tell" these solutions, all based on Azure Private 5G Core.
The first showcase of the 5G Next Lab is the collaboration between Inventec and Microsoft to create end-to-end solutions for smart factories. The solutions integrate Inventec's 5G private network solutions, NEXCOM's top notch AIoT (AI + IoT) Industry 4.0 cross-border integration systems and solutions, and Microsoft HoloLens to build smart factories. This integrated solution was first adopted by NEXCOM in its own HwaYa factory and will be promoted to other manufacturers with unmatched customer benefits, including hassle-free verification and implementation, rapid time-to-production, and reduced total cost of ownership.
"We are proud to be a decade-long member of Microsoft's rich partner ecosystem. Our cross-domain collaboration with Microsoft ranges from laptops and servers in the IT domain and now to 5G in the CT domain. With the global launch of Microsoft Azure Private 5G Core, Inventec looks forward to onboarding new customers to enjoy all the benefits provided by innovative 5G connectivity at the enterprise edge." said Sam Yeh, executive VP of Inventec Strategy Center, "Inventec believes that working with strong partners like Microsoft best enables us to create new world-class 5G connectivity solutions and smart manufacturing solutions. We really appreciate our close collaboration which gives us unparalleled value not only in providing innovative cloud and connectivity technologies, but also in supporting our go-to-market momentum."
"As we power the 5G Next Lab with Inventec, we look forward to exploring the next generation of 5G, IoT, and AI solutions that will have the potential to unlock new and innovative services for enterprises across the world to accelerate their transformation toward Industry 4.0," said Shriraj Gaglani, VP Product Management, Microsoft.
For more information, please visit: https://www.5g.inventec.com/
Comments (0)
This post does not have any comments. Be the first to leave a comment below.
---
Post A Comment
You must be logged in before you can post a comment. Login now.
Featured Product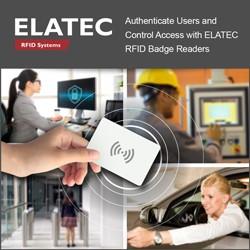 With a tap of the badge, RFID readers from ELATEC provide secure, reliable and easy-to-use user authentication, access control and usage tracking of hardware and software in industrial automation processes. Reader durability in harsh plant floor environments is another essential feature. Choose the right authentication and access control solution and extend RFID card-based capability for the access control of PLC, robot and HMI automation controller software and devices requiring special operator training.