How Additive Manufacturing Can Step Up to Print Emergency Replacement Parts in the U.S. Military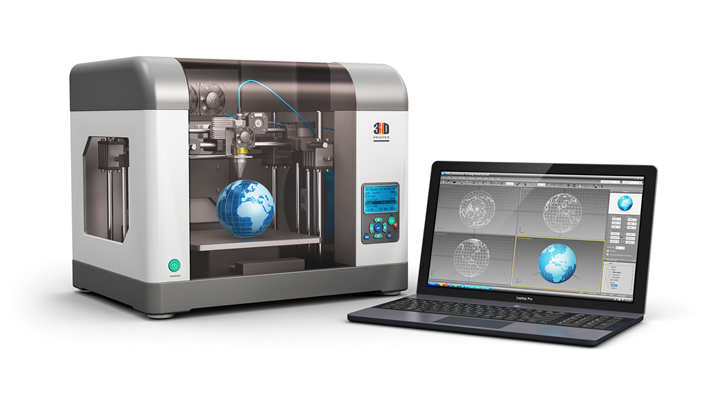 Technological innovation in the U.S. military is revolutionizing defense, responding to natural disasters, and so much more, but it also creates unique challenges. 3D scanning combined with additive manufacturing (AM) can step in to print emergency replacement parts.
As technology is updated, some systems may be state of the art, but due to unproven technology, expensive manufacturing costs, or supply chain issues, many are still the last generation. As a result, the military can't shut down the supply chain for those older assets.
For example, there might be ground-breaking vehicle designs coming on-line, but the designs from the last generation remain in use because they have proven to be very effective at what they do.
In these situations, manufacturers and subcontractors may no longer produce replacement or maintenance parts for outdated equipment.
So, what happens when the U.S. military finds it needs a part for a system that no longer exists?
Usually, a third-party vendor would be commissioned to reverse engineer the part to create a new mold. This time-consuming, manual, and expensive process is ripe for human error where the slightest miscalculation yields an imperfect result, which sends engineers back to the lab for the next iteration.
This process may ultimately take weeks or months until an acceptable replacement part is iterated.
Today's advanced 3D scanning and AM technologies offer another choice. Now, the part in question can be precisely scanned for accurate reproduction of part geometry.
This data can then be imported into CAD software and prepared for output on a 3D printer. All in-house, all in a matter of hours, for an exact reproduction on the first try.
This one-stop-shop solution provides the agility that geographically isolated bases need when access to spare parts inventories is limited.
When a military vehicle breaks down in the middle of a mission, there needs to be ready access to parts that can get the vehicle operational again, or at least affect a temporary fix to get it to a maintenance facility for proper repair.
Can't get the part off the vehicle to bring in for scanning? Portable 3D scanners are available to capture data in the field to reproduce the part back at the base.
Proof-of-Concept: Demonstrating How 3D Scanning and Additive Manufacturing Can Keep the U.S. National Guard Moving
The premises for these proof-of-concept examples are rooted in actual events. Although these solutions have yet to be actually implemented, they represent real-world applications of how AM can step in to print emergency replacement parts.
Radiator Cooling Fans
The National Guard is called on to help when hurricanes devastate the coastline. Driving military vehicles through floodwaters of unknown depth is dangerous. If the vehicle suddenly encounters water high enough to reach crucial parts like the radiator cooling fan, those spinning plastic fan blades can break off after submerging. Once back on dry land, the engine overheats, rendering the vehicle useless. Switching off the fan is a precaution service members take, but it can be forgotten or remembered too late.
Rather than trying to procure a replacement fan through traditional supplier channels – a process that could take days – 3D printing can restore vehicle serviceability in a matter of hours. Instead of waiting for suppliers to ship parts to areas that may not be reachable for days, the part could be printed at the nearest National Guard base.
Rubber Bushings
Another example of AM stepping in for emergency-use replacement parts is the rubber bushings on the suspension systems of the National Guard's emergency use vehicles. After lengthy exposure to extreme conditions, they can corrode and fall apart. Continued use in this condition can do costly damage to the suspension system and expose personnel to unnecessary safety risks.
But sometimes there's no choice. When a crisis occurs, and vehicles are needed for duty, they must go. The ability to 3D scan bushings before they deteriorate beyond repair and print replacements on demand goes a long way towards keeping those vehicles operational. While the manufacturer's original bushing may be designed to last for 200,000 miles, for example, and the 3D printed replacement bushing may only last 20,000 miles, that's long enough to get through the crisis before taking the vehicle.
3D Scanning for Emergency Use Authorization
The U.S. military has an emergency use authorization clause that allows them to reverse engineer any part during a crisis to maintain operational status without legal exposure. This is how 3D scanning together with AM can be a cost- and time-effective alternative to traditional reverse engineering methods. The U.S. military is actively creating a digital repository of emergency use parts that could be 3D printed to implement temporary repairs.
Comments (0)
This post does not have any comments. Be the first to leave a comment below.
---
Post A Comment
You must be logged in before you can post a comment. Login now.
Featured Product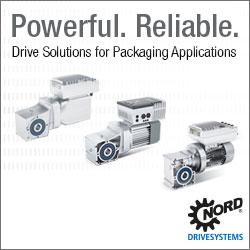 NORD gear units, motors, and electronic control products focus on durability, adaptability, and high efficiency for a wide range of manufacturing applications with over 20,000,000 standard configuration options. Featuring IE5+ PMS motors that can work effectively at partial loads and low speeds thanks to their constant torque and high overload capacity. Their smooth surface and ventilated designs provide ultimate versatility and variant reduction. Combined with surface protection options, such as IP69k or NORD's state-of-the-art nsd tupH Sealed Surface Conversion System, NORD drives are ready to take on the demands of extreme manufacturing environments.