Hyperautomation – what's the hype?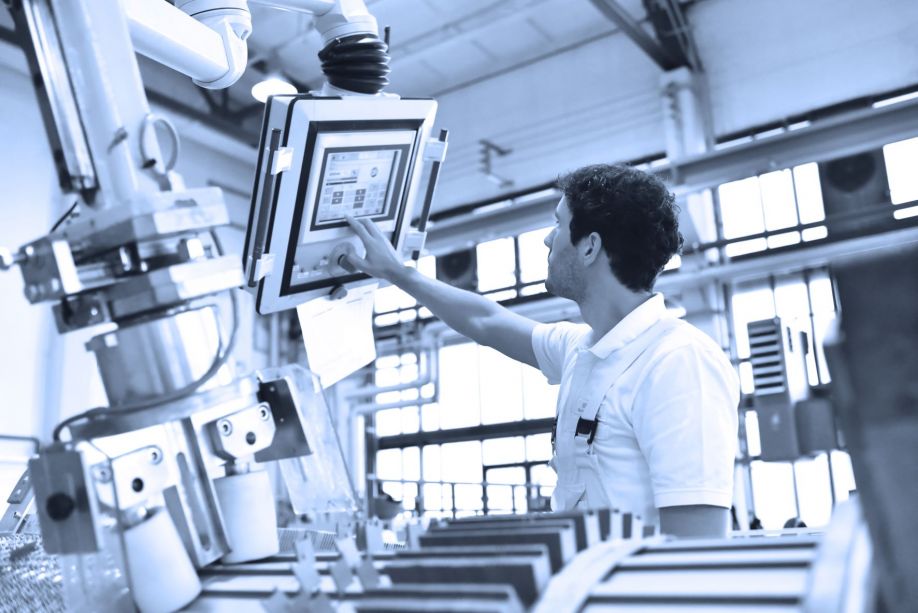 According to Gartner, the tech trend of 2021 is hyperautomation — a business approach of automating as many processes as possible. Gartner predicts that, by 2024, hyperautomation will help organizations reduce operational costs by 30 per cent. Successful execution of hyperautomation promises increased efficiency and reduced costs, but what are the barriers to pulling it off? Here Johan Jonzon, CMO and co-founder of pioneer in edge analytics and integration, Crosser, explores.
There are a number of reasons why a business may strive for hyperautomation. For instance, it may be to increase productivity to keep up with rising demand without the rapid expansion of factory floor space and employees. Hyperautomation can also come to the rescue in a business whose IT team is unable to keep up with accumulating projects due to lack of resources or knowledge.
It also helps meet regulatory compliance, as automated processes have a higher level of consistency and minimize the possibility of human error. In addition, hyperautomation provides a way to update outdated work processes that are resulting in latency.
Benefits and barriers
Adoption of hyperautomation is expected to surge across a variety of industries, including manufacturing. In IT terms, hyperautomation involves automating data workflows — the sequence of steps that process a set of data to produce a particular outcome.
In a traditional manufacturing model, there can be a high number of steps needed to complete a task, which often require human intervention. For example, for a robot to produce a part, an IT expert may have to create the relevant code, and then a facility engineer program the machine to carry out the appropriate actions.
In contrast, an organization that embraces hyperautomation can integrate the robot with any type of system to enable machine to machine communication. The automated intelligent workflows between systems can be viewed and managed through an overseeing platform. This enables the machine data to be the trigger for data flow automations within the whole industry network, from shop floor to top floor.
The goal of a hyperautomation strategy is to eliminate any unnecessary steps in the process of completing a task and automate those remaining. This streamlines business processes, reducing the need for human intervention. Automating data workflows reduces the workload for IT teams, and increases overall business efficiency. Once automated, the workflows can easily be managed in a single digital platform.
However, there are still several barriers that prevent organizations from implementing a hyperautomation strategy, including lack of knowledge. Firstly, some business leaders aren't aware of the advantages of hyperautomation, and thus don't consider it a key goal in their future plans. For those that are eager to implement hyperautomation, they may not know how or where to begin.
Another barrier is that manufacturers may find it difficult to adopt a hyperautomation mindset out of a fear of complexity. Automating masses of business data processes can seem like a daunting task to industrial business leaders, taking an immense amount of time and requiring a skilled IT team to implement. However, with the right tools, hyperautomation can become a simple yet highly effective way to improve business operations.
When machines talk
This is why Crosser has expanded the capabilities of its edge analytics Crosser Platform to create a simple intelligent automation platform — the Crosser IPA. It's the first true hybrid hyperautomation platform that empowers industrial and asset rich businesses to automate everything, from shop floor to top floor.
The platform is capable of real time analytics and advanced logic powered by a library of pre-built modules, also suitable for AI and ML. It supports over 700 systems, such as enterprise resource planning (ERP) and any manufacturing execution system (MES). The hybrid nature of the platform means business leaders can run intelligent workflows anywhere, including at the edge, on premise in a private cloud or hosted by Crosser.
As it is a low code platform with a simple drag and drop system of modules, the software can be worked on by anyone in the business. With the need for an extensive IT team with coding and developing experience removed, businesses can accelerate their hyperautomation journey.
Hyperautomation holds a range of benefits, including increased efficiency and decreased IT workload, but several barriers prevent widespread adoption. By implementing a data driven strategy through using a centralized low code platform supporting hybrid installation of automated processes, business leaders can overcome obstacles such as limited IT resources to successfully integrate hyperautomation.
Crosser has announced the launch of its hyperautomation solution, the Crosser IPA. Sign up for a free trial here.
About Crosser Technologies
Crosser designs and develops Streaming Analytics, Automation and Integration software for any Edge, On-premise or Cloud. The Crosser Platform enables real-time processing of streaming, event-driven or batch data for Industrial IoT and Intelligent Workflows. It is the only platform of its kind that is purpose-built for Industrial and Asset Rich organizations.
The solution is built to fight complexity with simplicity through the Crosser Flow Studio, the visual design tool that enables teams to innovate faster than ever without developers. The software is ideally suited for Enterprise customers of various industries and applications, including Edge Analytics, Industrial Connectivity, Industry 4.0, Streaming Analytics, Hybrid Integration and Intelligent Workflows.
Industrial customers include, SCA AB, Valmet Corporation, Gebhardt, Clarebout Potatoes and RubbleMaster.
Crosser was included in the "Cool Vendors in IoT Edge Computing, 2018" report by Gartner, Inc. and was named among the Top 10 Smart Factory Solutions in Europe 2020 by the industry magazine Manufacturing Technology Insights.
Comments (0)
This post does not have any comments. Be the first to leave a comment below.
---
Post A Comment
You must be logged in before you can post a comment. Login now.
Featured Product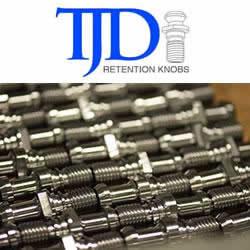 Our retention knobs are manufactured above international standards or to machine builder specifications. Retention knobs are manufactured utilizing AMS-6274/AISI-8620 alloy steel drawn in the United States. Threads are single-pointed on our lathes while manufacturing all other retention knob features to ensure high concentricity. Our process ensures that our threads are balanced (lead in/lead out at 180 degrees.) Each retention knob is carburized (hardened) to 58-62HRC, and case depth is .020-.030. Core hardness 40HRC. Each retention knob is coated utilizing a hot black oxide coating to military specifications. Our retention knobs are 100% covered in black oxide to prevent rust. All retention knob surfaces (not just mating surfaces) have a precision finish of 32 RMA micro or better: ISO grade 6N. Each retention knob is magnetic particle tested and tested at 2.5 times the pulling force of the drawbar. Certifications are maintained for each step in the manufacturing process for traceability.