Managing Employee Shortages with IIoT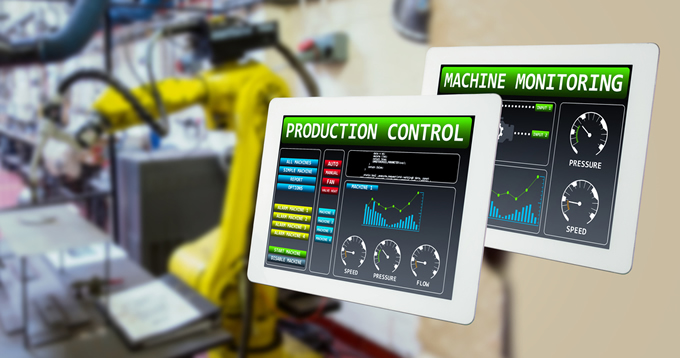 Earlier this year, a study published by Deloitte and the Manufacturing Institute found that recruiting the right people is over one-third more difficult for manufacturers than in 2018, and that more than two million manufacturing jobs will go unfilled through 2030. This study came out before The Great Resignation—the mass voluntary exodus from the workforce that has characterized the second half of 2021.
This trend is particularly troubling for manufacturing, a field that isn't poised to offer remote working opportunities, which are of importance to nearly half of workers who are considering a change. Manufacturers are facing a troubling scenario: the need to maintain production levels in the midst of the largest workforce shakeup in our lifetime.
In this dynamic labor market and manufacturing environment, the Industrial Internet of Things (IIoT) provides a highly effective, flexible and cost-efficient solution.
IIoT: The Smart Manufacturing Solution
Through a network that includes smart devices and sensors connected to manufacturing equipment and tools, IIoT delivers real-time data analytics that can be used to make decisions and take action at various steps throughout the production cycle. By automating many processes, smart manufacturing and IIoT provide countless benefits even when there are fewer workers available. These benefits include:
Enhanced efficiency and productivity—Smart devices give signals that alert employees (or, increasingly, robots) to the exact location and condition of important assets on the factory floor. Using IIoT to flag parts replenishment needs or container availability can eliminate production delays or stoppages.
Improved quality of finished products—By using digital work instruction manuals with real-time updates, employees can be sure they have the right information on what to build and how to build it. Inspectors can also quarantine and direct rework on entire batches in real time, without the delay and expense of hanging paper tickets or placing stickers.
Optimized workflows—With IIoT, plant managers can track their asset and operator progress electronically, make changes based on inefficiencies, and document these changes for continuous improvement. IIoT visibility helps eliminate idle time in the process.
By fine-tuning their operations with IIoT, manufacturers can keep their production schedules on track, even during a labor shortage.
Improving Worker Utilization and Employee Training
Panasonic's Logiscend IIoT system includes a number of functions that help automate processes from digital asset tracking to picking and replenishing, as well as smart-container applications. Optimizing workflows and reducing errors through automation not only increase throughput—they can also lead to driving worker efficiency.
A tier-1 auto supplier and customer of the Panasonic Logiscend pick application increased the efficiency of their picking operation so much that they were able to reduce picking labor by 50%.
In addition to improving efficiency, IIoT offers the benefit of digitally training new employees to get them up to speed quickly. Devices in an IIoT system can provide visual cues and dynamic, easy-to-comprehend instruction to employees as they perform tasks in real time. This is done electronically, allowing information to be updated instantly with additional feedback and notes.
In a constantly changing work environment, having a solution that is just as dynamic is essential for manufacturers to keep pace.
Looking to the Future
Amid the doom and gloom of the labor shortage and Great Resignation, manufacturers have the opportunity to make their operations lean through automation. With an average nine- to 12-month ROI and a dramatic impact on labor efficiency in particular, it's clear that implementing IIoT technology can be the cost-effective answer to long-term labor challenges.
As the industry evolves, adopting smart manufacturing and IIoT solutions is an essential strategy to ensure success for the years ahead.
Comments (0)
This post does not have any comments. Be the first to leave a comment below.
---
Post A Comment
You must be logged in before you can post a comment. Login now.
Featured Product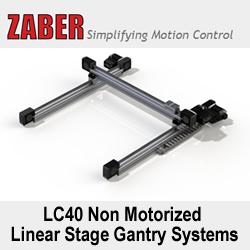 A Zaber gantry kit comes with everything you need to build a customized XY gantry system or XYZ gantry system. These gantry systems feature coordinated multi-axis motion, plug-and-play operation, easy integration with end-effector options, and built-in IO and E-Stop capabilities. An intuitive ASCII interface allows the user to easily communicate with the gantry systems using our free software, either Zaber Motion Library with APIs for several popular languages or Zaber Console. Third party terminal programs that can communicate over a serial port can also be used.