How to Overcome Common Manufacturing Storage Challenges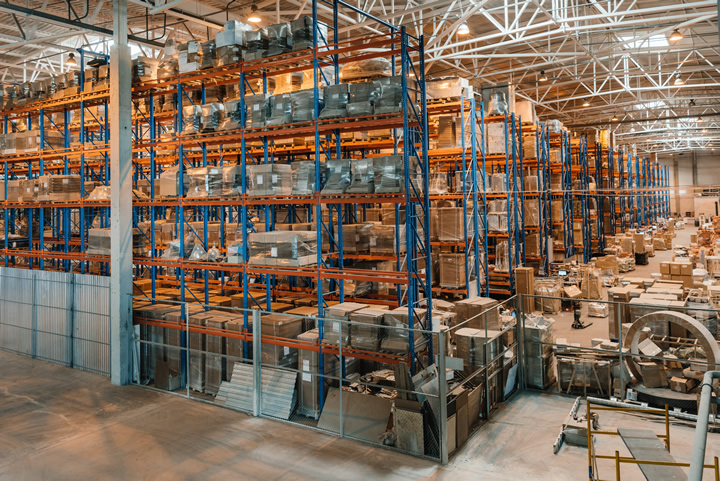 Storage can be one of the most challenging aspects to manage in a manufacturing or heavy industry workspace. Inventory issues can cause delays, limit productivity and generate unnecessary expenses. Manufacturing storage must improve if the industry is to become more efficient and resilient.
With inventories reaching their highest expansion since November 2018, these concerns are more prominent than ever. Manufacturers have since learned the hard way how unoptimized storage can affect their entire operations. As the industry grows and recovers from recent losses, it must adapt to prevent the same mistakes from happening again.
Storage challenges are widespread, but manufacturers can overcome them with the right approach. Here are four of the most common and how facilities can address them. Implementing these strategies can result in improved operations, greater productivity and a leg up on the competition.
1. Inventory Has Outgrown Available Space
Many manufacturers struggle to meet increasing demand with the same amount of space as they grow. This industry is essential, and as the economy strengthens, manufacturers may find themselves in need of more room before they've had time to expand. Considering some facilities can cost hundreds of dollars per square foot to build, demand often outpaces space.
Manufacturers can't always plan to expand physical space quickly enough to sustain growing demand. They need ways to maximize storage in their current facilities. One of the best ways to do so is to take advantage of vertical space.
Limited floor space is a common issue, but many manufacturers have plenty of vertical space they aren't capitalizing on. When one Wisconsin warehouse installed a new vertical storage system, it increased available racking from 8 feet to 16 feet. Moving upward instead of outward can also clear floor space, allowing for more storage density.
Some facilities may also find that flexible storage solutions work best for them. Options like high-density mobile storage or flow racks allow manufacturers to expand or contract inventory space quickly. Operations with frequently changing inventory needs will benefit the most from these solutions.
2. Limited Inventory Visibility
Another common manufacturing storage issue is a lack of visibility over inventory levels. When manufacturers lack insight into their stock, it can be difficult to find or order items accurately and adjust to changing demand. Some experts suggest inventory distortion from this mismanagement costs $1.1 trillion annually, almost the entire GDP of Australia.
Automated storage solutions are some of the most effective ways to address this issue. Some artificial intelligence (AI) systems can replace hand scanners, automatically scanning goods as they come in. This provides an accurate idea of where items are located from the start.
Inventory management software can also help ensure timely cycle counts, reducing human errors. These systems improve access to stock information, giving workers everything they need to know about storage levels and locations at their fingertips. Using technologies like RFID tags or Internet of Things (IoT) sensors with this software can further improve visibility.
RFID and IoT systems provide real-time, accurate data about where various items are. Inventory management software can use this information to provide insights on reaching different products or optimizing storage.
3. Inefficient Picking and Order Processing
Many manufacturing storage solutions don't lend themselves to productive picking or order processing. When these processes are slow, it makes the entire facility much less efficient. While that's a troubling concern, it also means improvements here can likewise boost overall manufacturing efficiency.
Manufacturers can improve efficiency by eliminating redundant processes. For example, facilities could employ management systems that reduce how many tickets pickers need to keep track of. With less to focus on at once, workers will be able to process orders more efficiently.
Other automated storage technologies can help improve picking efficiency, too. Conveyors and autonomous guided vehicles (AGVs) can help manufacturers move more items with the same number of workers. This extra help can reap considerable improvements.
Seemingly small workplace atmosphere changes can improve productivity, as well. Translucent fabric warehouse covers let 80% of sunlight in to illuminate the building. This natural light makes it easier to work and can raise morale, leading to higher productivity.
4. Fluctuations in Demand
Some storage solutions may work throughout most of the year, but they quickly fall apart when an unexpected situation arises. Demand can fluctuate wildly, especially amid major crises like the COVID-19 pandemic. Facilities must become more flexible to mitigate these manufacturing storage challenges.
Demand forecasting software can help predict these changes, giving manufacturers more time to adjust as necessary. AI systems can analyze past trends and current developments to alert facilities when disruptions may come in the future. These systems become more accurate as they collect more data over time, leading to ongoing improvements.
Manufacturers can take the benefits of these predictions further by implementing flexible storage solutions. Mobile racking systems can open and close aisles as needed to accommodate different items or stock numbers. Similarly, wide-span steel shelving is easier to reconfigure than other solutions, so it can better adapt to incoming changes.
Operational changes can improve manufacturing storage resiliency, too, as the COVID-19 pandemic has demonstrated. Electronic equipment manufacturers today source 40% of their parts from China, which led to widespread disruptions during the virus outbreak. Distributed sourcing, including reshoring and near-shoring sources, can help eliminate single supplier dependencies, making it easier to adapt to unexpected changes.
Manufacturing Storage Often Has Room to Improve
Manufacturing storage is a crucial part of the industry's success, yet many facilities have unoptimized inventories. These four challenges are not the only issues manufacturers face, but they encompass many of the most prominent problems. Facilities can optimize their storage by addressing these concerns, and as a result, become far more efficient and resilient.
Modern technologies like automated storage systems, data analytics and IoT tracking provide more opportunities than ever for inventory improvements. Implementing these solutions along with organizational changes will reap considerable benefits. Manufacturers can then move ahead of their competitors as they overcome these common storage challenges.
Comments (0)
This post does not have any comments. Be the first to leave a comment below.
---
Post A Comment
You must be logged in before you can post a comment. Login now.
Featured Product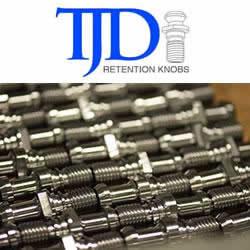 Our retention knobs are manufactured above international standards or to machine builder specifications. Retention knobs are manufactured utilizing AMS-6274/AISI-8620 alloy steel drawn in the United States. Threads are single-pointed on our lathes while manufacturing all other retention knob features to ensure high concentricity. Our process ensures that our threads are balanced (lead in/lead out at 180 degrees.) Each retention knob is carburized (hardened) to 58-62HRC, and case depth is .020-.030. Core hardness 40HRC. Each retention knob is coated utilizing a hot black oxide coating to military specifications. Our retention knobs are 100% covered in black oxide to prevent rust. All retention knob surfaces (not just mating surfaces) have a precision finish of 32 RMA micro or better: ISO grade 6N. Each retention knob is magnetic particle tested and tested at 2.5 times the pulling force of the drawbar. Certifications are maintained for each step in the manufacturing process for traceability.