Manufacturing's Perfect Storm - US Manufacturing Supply Chain Unprepared for Record Surge in Demand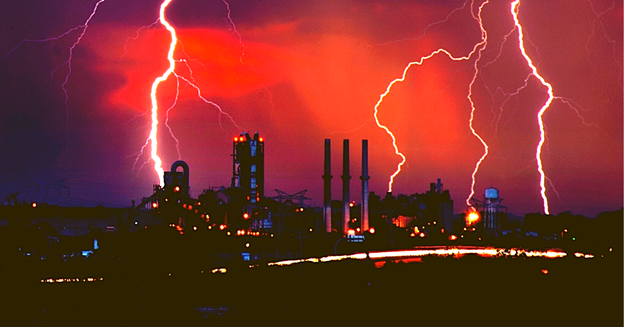 Manufacturing is forecast to come roaring back in the second half of 2021, according to many leading indices. This is fantastic news for the US economy but poses significant challenges for the manufacturing sector due to unique complications brought on by the COVID-19 pandemic and resulting supply chain disruptions.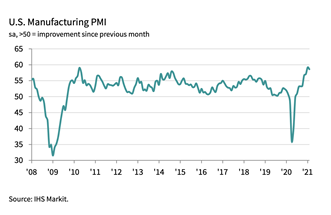 According to the IHS Markit and the Institute for Supply Management's activity data for February, both Purchasing Manager Index (PMI) readings registered at around 60.0, the second-highest readings in more than a decade (anything above 50.0 signals growth).
Add to this the US ISM Manufacturing Prices Paid Index surging to 86, its highest level in 17 years, and you have the makings of a "Manufacturing Perfect Storm."
Great news for manufacturing, right? Good problem to have, yes?

Not so fast.
Unfortunately, many businesses are ill-prepared to keep pace with this forecasted V-shaped recovery. According to the IHS pricing index, US manufacturers are facing unprecedented cost pressure due to price increases in raw materials, rising fuel costs and inflationary pressure, which is likely to corner manufacturers into price increase challenges.
The other problem is the growing backlogs of new orders brought on by reduced operational capacity and new standard operating procedures (safety protocols) forced into manufacturing operations as a result of the COVID-19 pandemic.
Who will the winners and losers be in this "perfect storm?"
That depends.
For many manufacturers, innovation and ingenuity may help save the day, and the demand surge will lead to growth metrics that any wall street analyst or investor would celebrate. The mountain gets a bit steeper to climb for others who haven't kept pace with Industry 4.0, SMART factory digital transformations.
The moral of the story is a much-deserved congratulations to the risk-takers and bold innovators who embraced Industry 4.0 technologies early on. Your early adopter status improves your odds of "making it rain" in this storm and it's highly likely you will outperform your competitors who took a wait-and-see strategy. Why? Because you are now reaping many of the benefits brought about by connected factories, including:
Improved productivity
Better safety records
Lower scrap and waste
More efficient use of energy
Better product quality
Less downtime and higher OEE
Improved decision making
For those out there who are still on the fence, it's not too late to get in the game and make those investments now. Perhaps you will survive this storm, but now is the time to reconsider your strategy and prepare for the next crisis looming just around the bend.
Tom Tulloch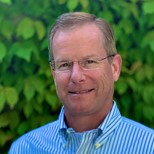 Chief Commercial Officer, ProcessMiner, Inc.
Passionately helping customers find new ways to monetize their data, Tom helps business leaders execute continuous process improvement objectives using applied artificial intelligence. A career spanning two decades of leadership and expertise in data, he is widely recognized as a data and emerging technologies expert, frequently asked to share his knowledge and expertise around new technologies shaping Industry 4.0 and the Digital Industrial Revolution. Email: ttulloch@processminer.com.
Comments (0)
This post does not have any comments. Be the first to leave a comment below.
---
Post A Comment
You must be logged in before you can post a comment. Login now.
Featured Product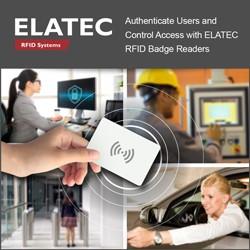 With a tap of the badge, RFID readers from ELATEC provide secure, reliable and easy-to-use user authentication, access control and usage tracking of hardware and software in industrial automation processes. Reader durability in harsh plant floor environments is another essential feature. Choose the right authentication and access control solution and extend RFID card-based capability for the access control of PLC, robot and HMI automation controller software and devices requiring special operator training.