Time for manufacturers to make their packaging lines smarter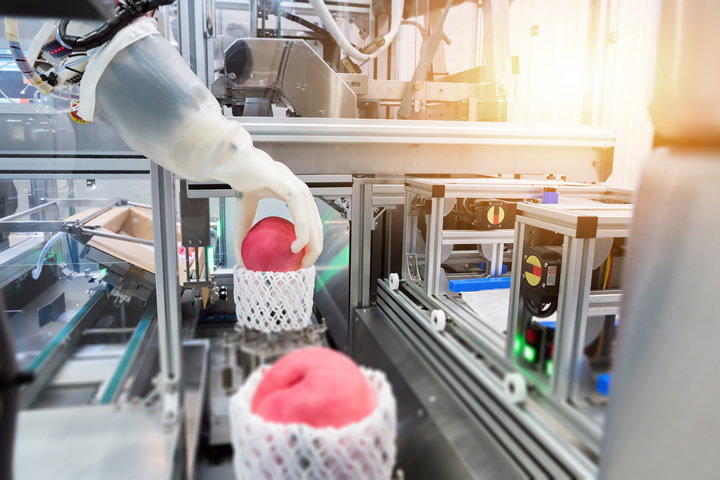 According to the latest report by PMMI Business Intelligence, there is a growing need for manufacturers to roll-out the Industrial Internet of Things (IIoT) across their enterprise. However, these companies should identify their existing "IIoT blind spots" before they do so. Here, Claudia Jarrett, US country manager of automation parts supplier EU Automation, explains how original equipment manufacturers (OEMs) and suppliers can lend valuable support.
The Automation Timeline: The Drive Toward 4.0 Connectivity in Packaging and Processing report states that there are opportunities for OEMs and suppliers to offer automation technologies to companies of all sizes, across all sectors and along the entire production line. This comes as most manufacturers recognize an urgent need to broaden their use of automation.
Breaking it down further, the report also states that leading Consumer Packaged Goods (CPGs) manufacturing lines are approximately 64 per cent automated, while small and medium enterprises (SMEs) are just behind with 56 per cent automation on their lines.
Automation usually plays a stronger role at the end of a production line, including in packaging and palletizing processes. However, some manufacturers have yet to apply effective return on investment (ROI) and overall equipment effectiveness (OEE) calculation strategies to get the most from automation.
Smarter production
Today's automated packaging is supported by several advancements that include motion-control devices, 3D technology and sensors. These technologies can equip packaging machines to understand and interact with their surroundings through artificial intelligence (AI).
Unlike in the past, when the aim of sensors was to collect information and perform simple decision-making processes, modern smart-sensor technologies can prepare, process and interpret collected data. This data can be converted into valuable insights and allow machines to perform complex tasks more efficiently.
For example, PWR Pack, a provider of robots for food packaging processes, has adopted 3D technology and sensors in its own packaging line as a way to improve overall efficiency. The use of 3D technology in the line's intelligent vision systems and sensors allows for precise product supervision and correct label placement, which is augmented further by PWR Pack's quality management.
Merging manual processes
Companies can significantly improve their production speeds and throughput by using automated technologies. In fact, iClick, a supplier of promotional products, did just that by implementing a cobot on their production line to combine processes, boost efficiency and increase production output.
iClick needed to increase production to meet the growing demand for its PopGrips, a circular handle that sticks to the underside of a phone with a stem that expands like an accordion, as final assembly and packaging of the product had become stressed. Once a PopGrip is adorned with the logo of a sponsoring company, the finished piece is attached to a custom-printed backer card. The card, which typically contains operational instructions and promotional content, is then placed into a film bag.
Originally, the PopGrips were manually inserted onto the cards at one station and then transferred to another station to be placed in an automated bagging machine. Yet, this labor-intensive process, which necessitated a crew of four or more people, could not keep up with the demand. The task was also dull and repetitive for the employees.
However, iClick implemented an ABB dual-arm collaborative robot, also known as cobot, to maximize the capacity of the bagging machine and move its employees to higher-skilled jobs. Cobots are single or double-armed robots that can be trained to learn the repetitive motions of human workers and can learn to improve upon their initial movements over time, increasing the speed and efficiency of that specific task.
This is an example of how automated systems can reduce stress on a production line and combine two manual tasks into one automated process. iClick has also been able to use the system to work on different orders, simultaneously. Through input/output (I/O) communications between the system and worker, the robot can indicate which of several dedicated conveyors to route the bagged PopGrips.
In addition, cobots are compatible with smart sensors. This is essential for packagers wanting to maximize their ROI, as methods such as predictive maintenance relies heavily on IoT. For instance, when IoT devices and sensors are attached to manufacturing equipment, it starts recording the machine's real-time performance data. This data can then be interpreted by the plant manager, who is then able to order replacements in time to avoid downtime.
As robots and smart sensors increasingly prove their worth, the support of an industrial parts supplier can be vital in helping manufacturers choose the right sensor for their packaging application. Parts suppliers, like EU Automation, can advise and source sensors for packagers, ensuring the transition can be achieved without requiring a complete overhaul.
With several advancements in automated technology, packagers can integrate their existing processes in order to implement IOT across their enterprise. By identifying their IIoT blind spots, and partnering up with a reliable supplier like EU Automation, packaging manufactures can integrate automation into their existing processes without needing to overhaul processes or equipment.
For more information on how to adopt automation technologies, such as sensors, on your packaging production line, visit EU Automation's website here.
Comments (0)
This post does not have any comments. Be the first to leave a comment below.
---
Post A Comment
You must be logged in before you can post a comment. Login now.
Featured Product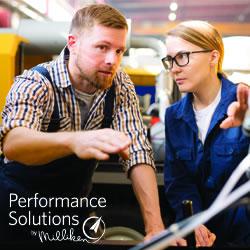 Performance Solutions by Milliken is a dedicated consulting and training group that helps guide businesses toward success. From supply chain, to operations and safety, we're dedicated to developing sustainable results for our clients through the implementation of a holistic operating system. We believe engaging all associates in the process will systematically transform your company to create efficiency, uncover hidden capacity, and generate long-term gains. Are you ready to reinvent your operations and transform your organization? Let's get started.