The long(er) way to networked smart lifts
Mobile phones are "smart", lifts and buildings are to become so. The industry has not yet reached its goal. Functional and IT security must be brought to a new level.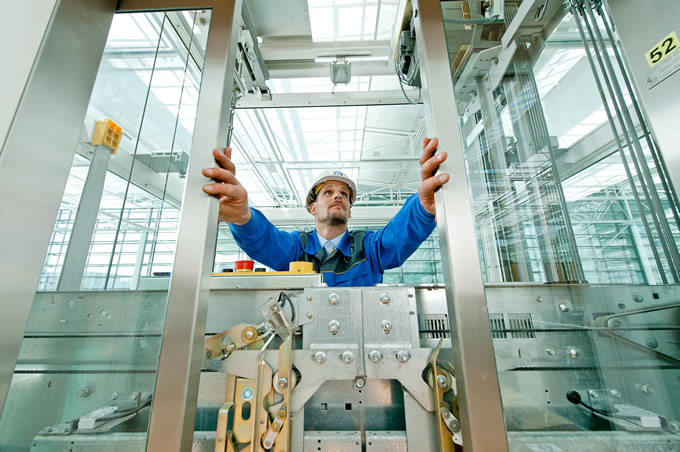 The fourth industrial revolution has long since reached lifts and building automation with digitalization and the Industrial Internet of Things (IIoT). Manufacturers and planners connect lifts to building technology and the Internet via the Building Automation System (BAS). This opens up new possibilities for the integrative and "smart" use of building technology and lifts. The analysis of the operating conditions improves maintenance and allows more precise predictions to be made on usage behaviour, wear and tear, and malfunctions using "big data" approaches – the availability of lift systems is thus optimized ("predictive maintenance").
Thus, the lift is no longer a "stand-alone solution" in the building, but takes on other functions in addition to transport: connected to the access control systems and even equipped with ID terminals, for large buildings the lift will be integrated into the access management system. Transports as well as waiting times can be shortened by intelligent group and destination selection systems. Energy can also be saved, e.g. by providing lighting and air conditioning as required.
Functional and IT security
However, practice shows that some challenges still need to be overcome. These lie in networking and relate in particular to functional safety: the smart lift is integrated into building technology via electrical, electronic and programmable electronic systems (E/E/PE systems) in order to support digital data exchange. Safety functions are then implemented in the lift by PESSRAL (Programmable Electric System in Safety Relevant Application for Lifts). In the past, this was done via logics, safety switches, contactors and mechanical components. Today, "only" bits and bytes are processed and exchanged in safety-relevant software.
In this way, integrity and reliability of a safety function are increasingly determined by the quality and security of the software. This causes the same challenges we know from smartphones: networking of the lift in the IIOT, required software updates Over The Air and the connection to the data communication with BAS open up vulnerabilities that can impair the safety of the smart lift. Dangers can arise from targeted manipulations or unintentional error entries in the safety-relevant software. For example, the lift can serve as a "gateway" for hackers, who in this way enter BAS and override the above-mentioned access control systems of the building.
Smart lifts and BAS networking requires secure safety
For networking of lifts into smart building technology it is therefore not enough to apply the existing requirements for functional safety (IEC 61508) and IT safety (ISO 62443) independently of each other. Instead, a synchronized approach that integrates functional safety and IT safety in a synergetic manner must be implemented in future. The goal is "Secure Safety". Only on this basis lifts and BAS can be networked in a safe, smart and useful way.
Author
Dr. Rolf Zöllner, Head of Business Development in Handling Technology, TÜV SÜD Industrie Service GmbH
Comments (0)
This post does not have any comments. Be the first to leave a comment below.
---
Post A Comment
You must be logged in before you can post a comment. Login now.
Featured Product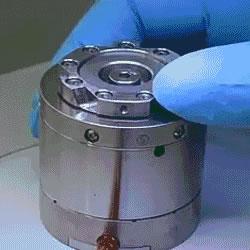 PI provides standard and custom linear, rotary, and spherical air bearing systems. They are available with 3-phase motors or voice coil motors, integral optical linear encoders. Our air bearings / and systems serve OEM, industrial, and research markets.