Automation Alley's 2019 Technology in Industry Report looks at Industry 4.0 ecosystem, introduces Velocity Index™ to gauge investment-worthiness of key technologies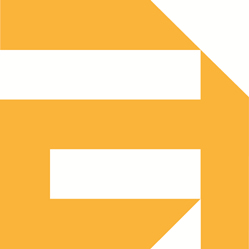 Automation Alley, Michigan's Industry 4.0 knowledge center, unveiled the findings of its research report on Industry 4.0 at its Technology in Industry Report reveal on April 29, 2019 at the Detroit Institute of Arts. Nearly 350 guests were in attendance to hear the key findings of the Industry 4.0 report, titled Industry 4.0: From Vision to Implementation.
The report combines research from Michigan and Canadian universities, with corporate partner insights, and is comprised of emerging trends, challenges, opportunities, case studies and implications for industry. It is designed to help manufacturers, educators and policy makers keep pace with rapid technological changes and is centered on the eight core technologies of Industry 4.0: the Industrial Internet of Things, robotics, artificial intelligence, Big Data, cloud computing, cybersecurity, additive manufacturing and advanced materials, and modeling, simulation, visualization and immersion.
New to the report this year were findings on Automation Alley's proprietary Velocity Index™, which illustrates the maturity of Industry 4.0 technologies and their expected rate of growth within the automotive, medical, retail and aerospace sectors to determine the risks associated with investment. Internet of Things (IoT) was noted as the most mature of the eight core competencies of Industry 4.0, with an ROI that is beginning to drop. Big Data, on the other hand, remains in relative infancy, with a promising ROI.
Other key findings and action items in the report, which were delivered at the event by Automation Alley Senior Director Cynthia Hutchison, include five strategic steps for the Industry 4.0 journey:
Understand: Understanding Industry 4.0 concepts and to what degree your company plans to implement Industry 4.0 technologies is the fundamental first step that all organizations should have accomplished at this point. However, report data suggest many organizations have not achieved this yet.
Plan: Companies must develop a solid action plan of what their objectives, expected benefits and return on investment measures are related to Industry 4.0 technology implementation.
Train: Despite the technological disruption caused by Industry 4.0, humans will remain the central core component of healthy organizations and societies. Successful Industry 4.0 adoption is dependent on creating a culture of change adoption and constant innovation. Organizations are at risk for underappreciating and underinvesting in this crucial area.
Implement: Companies need to understand that Industry 4.0 is an entire ecosystem that goes beyond hardware and software. Companies cannot plan to implement Industry 4.0 for one product or one department. Implementation must be approached holistically and must integrate with pieces of the supply chain and customer base to truly be impactful.
Partner: The capital and deep technical expertise for understanding, planning, executing and continually re-evaluating Industry 4.0 are much greater than most small and medium-sized businesses can invest in individually. Partnerships, alliances, joint ventures and public-private cooperation all need to be explored to make Industry 4.0 accessible to these companies.
Tom Kelly, Automation Alley's executive director and CEO, offered next steps for Michigan's Industry 4.0 preparedness.
"For the second consecutive year, the Technology in Industry Report has focused solely on Industry 4.0," Kelly said. "This year's findings reinforce the urgent need to tackle the smart factory revolution and advanced manufacturing from multiple angles, including the human resource perspective, to maintain Michigan's manufacturing prowess and leadership. We now have a deeper understanding of the barriers that can impede that leadership and will continue to work with our manufacturing and education communities, as well as state government, to plan additional programming and targeted initiatives to address them."
Academic research partners for the 2019 Automation Alley Technology in Industry Report are the University of Detroit Mercy, Lawrence Technological University, Central Michigan University, Oakland University, Baker College, Macomb Community College, Oakland Community College, Walsh College, Henry Ford College and Windsor's St. Clair College. Corporate partners providing insight include Ford Motor Company, Bosch, Intel, Dow Chemical Company, PTC, Altair, Splunk, Configit, Marco, Ghafari Associates, TTI Success Insights, Michigan Manufacturing Technology Center, Plante Moran and RSM, all providing guidance through peer review and industry-specific feedback.
The report is available online for purchase at automationalley.com/techreport.
About Automation Alley
Automation Alley is a nonprofit manufacturing and technology business association and Michigan's Industry 4.0 knowledge center, with a global outlook and a regional focus. We connect industry, academia and government to fuel Michigan's economy and accelerate innovation. We offer programs, resources and knowledge to help our members grow and prosper in the digital age.
Our Mission
The mission of Automation Alley is to position Michigan as a global leader in Industry 4.0 by helping our members increase revenue, reduce costs and make strategic decisions during a time of rapid technological change.
Comments (0)
This post does not have any comments. Be the first to leave a comment below.
---
Post A Comment
You must be logged in before you can post a comment. Login now.
Featured Product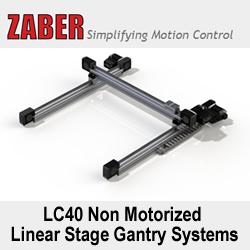 A Zaber gantry kit comes with everything you need to build a customized XY gantry system or XYZ gantry system. These gantry systems feature coordinated multi-axis motion, plug-and-play operation, easy integration with end-effector options, and built-in IO and E-Stop capabilities. An intuitive ASCII interface allows the user to easily communicate with the gantry systems using our free software, either Zaber Motion Library with APIs for several popular languages or Zaber Console. Third party terminal programs that can communicate over a serial port can also be used.