First Solar Is Using Robots to Better Tap the Sun
Chris Martin for Bloomberg Business Week: A year ago, First Solar Inc.'s future looked uncertain. Deeply underpriced by a string of Chinese competitors, the Tempe, Ariz., maker of solar panels laid off hundreds of workers, sold equipment, and shut down its factory on the outskirts of Toledo, its only one in the U.S., as it prepared to gut and remodel the place. That last move, however, has paid off.
The Ohio plant has been reborn as an almost fully automated operation, daily churning out hundreds of solar panels for a fraction of what it costs rivals to make them. The secret: supersize panels made with cadmium telluride, an energy-absorbing metal compound that First Solar engineers figured out how to spray on glass sheets in a thin film. First Solar invested more than $1 billion in researching and developing the cad-tel spray over the course of two decades. Its success upended the business of solar panel production even before the Trump administration announced tariffs on overseas solar hardware on Jan. 22.
Early in the plant renovation process, "when I first saw that empty factory floor, my heart sank," Chief Executive Officer Mark Widmar recalls. He was unsure the automation would pay off. "I thought, What have we done? But we're now in a better competitive position than ever." Full Article:
Comments (0)
This post does not have any comments. Be the first to leave a comment below.
---
Post A Comment
You must be logged in before you can post a comment. Login now.
Featured Product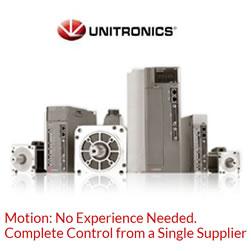 This is a powerful multi-function PLC that provides users with advanced communication support, variety of built-in I/O configurations, and Virtual HMI. Virtual HMI- the PLC stores and runs the program logic as well as the HMI user application within the PLC itself. This brings a unique advantage: you can view and operate your machine, or access your process via any mobile phone, PC, or remote display device. Main features: Ethernet/IP, MQTT, SNMP, SQL, Web Server, FTP, and more. Available in three versions: Classic, Standard, and Pro.