SCADAfence Secures $10 Million in Funding to Protect Smart Manufacturing and Critical Infrastructure Networks from Cyber Attacks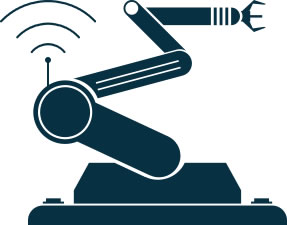 SCADAfence, a pioneer in securing industrial networks, announced today $10M in funding with the closing of a Series A round. Investors include JVP, NexStar Partners, 31Ventures Global Innovation Fund, GB-VI Growth Fund Investment Limited Partnership managed by Global Brain, iAngels and DS Strategic Partners. The investment will be used to expand the Company's R&D center in Tel-Aviv and global business development teams to meet growing market demand across North America, Asia and Europe.
As part of the Industrial IoT or Industry 4.0 revolution, industrial operational technology (OT) networks are being increasingly connected to external networks, making them more productive, easier to manage and more cost-effective. However, this new reality exposes them to cybersecurity risks that can result in operational downtime, process manipulation, theft of intellectual property and ransomware attacks. Manufacturers from various industries have reported losses of hundreds of millions of dollars in profits due to halts in production caused by ransomware attacks such as WannaCry and Petya. These recent incidents indicate just how vulnerable OT networks are, and that cyber attacks are already significantly affecting the bottom line of industrial companies.
"Most IT security solutions are inadequate for securing industrial networks, and the risk they pose on the operational process usually outweighs their security benefits," said Ofer Shaked, CTO and Co-Founder of SCADAfence. "SCADAfence provides a passive and continuous monitoring solution, that is guaranteed not to add any additional risks, making it very easy for companies to improve their security posture."
SCADAfence's customers include Global Fortune 500 companies in the automotive, pharmaceutical, chemical and energy industries. With SCADAfence's solution, administrators and operators are able to bridge the cybersecurity gap that comes when connecting OT and IT networks to ensure operational continuity of those networks and secure valuable assets.
"SCADAfence uniquely provides real-time detection, complete visibility and asset management. Simply using IT security solutions in OT isn't effective, which is exactly why we see a lot of value in SCADAfence's technology," said Yoav Tzruya, General Partner at JVP. "SCADAfence's solutions' unprecedented ability to scale, achieve high detection rates while providing industry-leading user experience and low total cost of ownership, make them the only product that fits the requirements of large industrial networks."
"The diversity of our investors, from the U.S., Japan and Israel, as well as our global customer base, is an indicator of the widespread recognition of the problem that industrial companies face today in terms of cyber threats," said Yoni Shohet, CEO and Co-Founder of SCADAfence. "OT networks were not designed with cybersecurity in mind, yet now cyber attacks have become an imminent threat and companies cannot stand to risk exposing these environments, which is where we come in."
About SCADAfence
SCADAfence is a pioneer in securing industrial networks, in the smart manufacturing and critical infrastructure sectors, from cyber threats. In such industries, traditional security solutions are inadequate due to the unique requirements, technologies and components found in industrial networks. SCADAfence's solutions provide visibility of day-to-day operations, detection of malicious cyber-attacks as well as non-malicious operational threats, and risk management tools. More information is available at http://www.scadafence.com
Comments (0)
This post does not have any comments. Be the first to leave a comment below.
---
Post A Comment
You must be logged in before you can post a comment. Login now.
Featured Product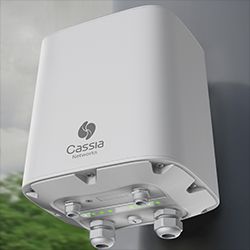 Cassia works with smart IIoT equipment manufacturers to help them overcome their challenges and to provide the competitive edge they need to reach their business goals. We provide companies in various IIoT sectors with a comprehensive suite of enterprise Bluetooth IoT products and solutions they need to enable smart IIoT solutions such as Condition Monitoring, Predictive Maintenance as well as Personnel and Asset Tracking solutions. Cassia's long-range Bluetooth gateways are uniquely designed for today's Industrial IoT enterprises to provide the scalability, flexibility and ease of deployment needed to reduce costs and achieve greater ROI.