Rockwell Automation Invests in Artificial Intelligence (AI) for Industrial Automation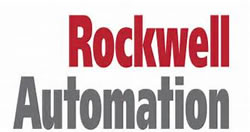 Milwaukee, United States: Rockwell Automation today announced its investment in The Hive, a Silicon Valley innovation fund and co-creation studio, to gain access to an ecosystem of innovators and technology start-ups with a focus on applications of artificial intelligence (AI) to industrial automation.
Rockwell Automation's goals include co-creating to solve customer problems, accelerating innovation, and identifying new emerging technologies that can help its manufacturing customers improve business performance by bridging the gaps between plant-floor and higher-level information systems.
"Smart manufacturing requires the use of new and disruptive technologies such as AI to create the future industrial plants and supply networks that are flexible, efficient, responsive, and secure. AI can help manufacturers unlock data, contextualize it, and take action," said Elik Fooks, senior vice president for corporate development at Rockwell Automation. "We continue to create partnerships with leading innovators, such as this one with The Hive, to further advance The Connected Enterprise, our vision for realizing unprecedented industrial productivity from the integration of plant and enterprise operations."
"Rockwell Automation's investment in The Hive will provide it with earlier visibility to AI technology from companies fostered by The Hive's technology team," said T.M. Ravi, managing director and co-founder of The Hive. "These include AI-powered applications for the cognitive enterprise, edge intelligence, security, and smart machines."
The Hive (www.hivedata.com), based in Palo Alto, Calif., identifies new AI based opportunities with great growth potential, and based on these opportunities co-creates, funds, and launches startups with substantial operational and technology support.
Rockwell Automation Inc. (NYSE: ROK), the world's largest company dedicated to industrial automation and information, makes its customers more productive and the world more sustainable. Headquartered in Milwaukee, Wis., Rockwell Automation employs approximately 22,000 people, serving customers in more than 80 countries.
Comments (0)
This post does not have any comments. Be the first to leave a comment below.
---
Post A Comment
You must be logged in before you can post a comment. Login now.
Featured Product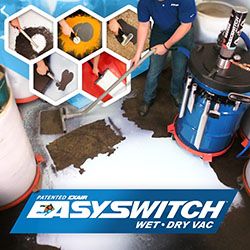 Super Air Knife reduces compressed air usage & noise when compared to other blowoffs. The Super Air Knife offers a more efficient way to clean, dry or cool parts, webs or conveyors. It delivers a uniform sheet of laminar airflow across entire length. https://exair.co/184_523 EXAIR is offering a special right now on Super Air Knives. Learn more at https://exair.co/184-sakpromo.com