Introducing Myriad X: Unleashing AI at the Edge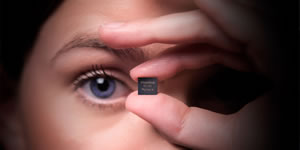 Remi El-Ouazzane for Intel: Throughout my career, and now more than ever at Intel, I have dreamed about where technology will take us next, and it's even more exciting to be creating the future. Today, that future is here with the unveiling of the Myriad™ X, the world's first vision processing unit (VPU) to ship with a dedicated Neural Compute Engine to deliver artificial intelligence (AI) capabilities to the edge in an incredibly low-power, high-performance package.
In the coming years, we'll see a huge range of new products emerge that are made more autonomous by embedding real-time intelligence capabilities in devices – from drones and smart cameras to augmented reality and more – to give them the ability to see, understand, interact with and learn from rapidly changing environments.
Myriad X combines dedicated imaging, computer vision processing and – thanks to the industry-first Neural Compute Engine – high-performance deep learning inference within the same chip, and the results are opening up new realms of possibility. With this faster, more pervasive intelligence embedded directly into devices, the potential to make our world safer, more productive and more personal is limitless. From autonomous delivery drones and security cameras with contextual understanding to personal robots that have both situational and emotional awareness, Myriad X will unleash innovation for a new future of intelligent and autonomous devices.
More: Intel Unveils Neural Compute Engine in Movidius Myriad X VPU to Unleash AI at the Edge (News Byte) | Movidius Myriad X (Press Kit) | Movidius (Press Kit)
To make this possible, we've removed the time and power constraints of communication with the cloud and enabled deep learning at the device level. This is where the power of the VPU comes in – the Movidius™ platform is specifically designed to meet the challenges of autonomous devices. Our tiny VPUs put visual intelligence directly onboard the device while delivering industry-leading compute performance at an ultralow power threshold.
This is the day I have looked forward to since we were welcomed into the Intel family nearly one year ago – how time flies. In working across Intel's diverse areas of expertise – from the AI Product Group and IoTG to the Intel Labs and RealSense teams, we have been able to give scale to our technology and push the performance of deep learning at the edge to bring Myriad X to the world in a form that is better and faster than I ever imagined. Full Article:
Comments (0)
This post does not have any comments. Be the first to leave a comment below.
---
Post A Comment
You must be logged in before you can post a comment. Login now.
Featured Product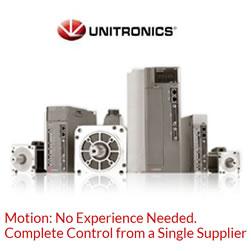 Unitronics' line of AC Servo Drives & Motors changes the traditional approach to motion control. They are simple to set up and painless to program. Unitronics Servos simplify implementation of motion applications while minimizing complexity and reducing development time. Some of the easy-to-use features in this new line include implementing motion control easily with ready-made motion code, embedded diagnostic tools, and automatic communication setup.