100x faster, 10x cheaper: 3D metal printing is about to go mainstream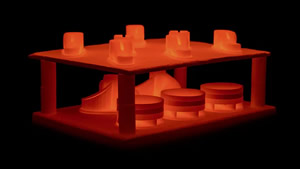 Loz Blain for New Atlas: Desktop Metal – remember the name. This Massachussetts company is preparing to turn manufacturing on its head, with a 3D metal printing system that's so much faster, safer and cheaper than existing systems that it's going to compete with traditional mass manufacturing processes.
We've been hearing for years now about 3D printing and how it's going to revolutionize manufacturing. As yet, though, it's still on the periphery.
Plenty of design studios and even home users run desktop printers, but the only affordable printing materials are cheap ABS plastics. And at the other end of the market, while organizations like NASA and Boeing are getting valuable use out of laser-melted metal printing, it's a very slow and expensive process that doesn't seem to scale well.
But a very exciting company out of Massachusetts, headed by some of the guys who came up with the idea of additive manufacture in the first place, believes it's got the technology and the machinery to boost 3D printing into the big time, for real. Full Article:
Comments (0)
This post does not have any comments. Be the first to leave a comment below.
---
Post A Comment
You must be logged in before you can post a comment. Login now.
Featured Product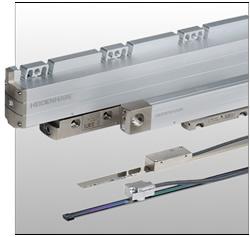 Nothing beats the positioning accuracy of linear encoders from HEIDENHAIN. Available in absolute and incremental versions and ideal for a variety of applications-including machine tools, semiconductor machines and medical machines-these measuring solutions combat a variety of issues that erode precision.