Robotics, AI​​ and 3D printing could close UK's productivity gap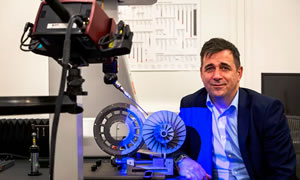 Angela Monaghan for The Guardian: The future has already arrived in a small factory in Worcester, according to the man hired by Theresa May to put Britain at the forefront of the next industrial revolution.
Juergen Maier, the chief executive of Siemens UK, believes new technologies including robotics, artificial intelligence and additive manufacturing, or 3D printing, can deliver greater productivity and create more highly paid jobs.
But failing to crack the next revolution will come at a high price: falling living standards. The work being done in Worcester, and places like it, will be crucial if Britain is to be successful outside the EU, Maier says. The starting gun has been fired in this global race and Britain needs to get ahead.
"The beauty of it is, if we get this right, it doesn't just drive productivity, but it also means that you're driving jobs up the value chain, which means that people are getting better paid, so ultimately you raise living standards," the 53-year-old says from the factory floor of Materials Solutions, which is 85% owned by Siemens and boasts big-name clients such as Rolls-Royce. Full Article:
Comments (0)
This post does not have any comments. Be the first to leave a comment below.
---
Post A Comment
You must be logged in before you can post a comment. Login now.
Featured Product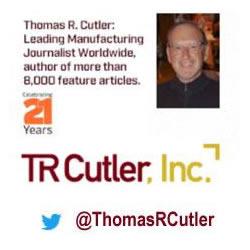 Cutler authors more than 1000 feature articles annually regarding the manufacturing sector. Cutler has established special divisions including African manufacturing, Colombian manufacturing, Gen Z workforce, and Food & Beverage. Cutler was recently named the Global Supply Chain journalist of the year for the second time in a row. Over 5200 industry leaders follow Cutler on Twitter daily at @ThomasRCutler. Contact Cutler at trcutler@trcutlerinc.com.