Maker Cities: If You Can Imagine It, You Can Build It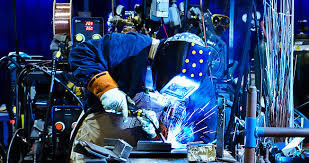 Peter Hirshberg and Marcia Kadanoff for US News: What do Raleigh, North Carolina, Pittsburgh, Louisville and Fremont, California have in common?
All are Maker Cities, an appellation that describes a community which is preparing its residents for the future at a time of rapid technological change. These cities focus on forward-looking industries in an effort to ensure that their industrial and educational bases are prepared for technological change and automation.
Taking its cue from the hands-on Maker movement, a Maker City invites citizens and industry to go hands-on with the modern tools of production: computer science, robotics, electronics, computer-aided design and advanced manufacturing. It builds a skilled workforce in support of "new collar" jobs – work that pays well but may not require a four-year college degree. It helps create regional supply chains and entrepreneurs – forging a path from making to manufacturing that broadens opportunity for more of its population. It is the 21st-century answer to 19th- and 20th- century industrial cities, where competitiveness is defined by the ability of the workforce to solve problems, continually learn new technologies and collaborate.
It's an organic process that is occurring at the local level, rather than some top-down, bureaucratic imperative.
"America's resiliency is strengthened by a division of responsibilities that empowers communities to come together in improving the lives of their residents. Over the next several years, the hard business of investing in the future and uniting the nation will not be conducted in Washington," Bruce Katz of the Brookings Institution, author of "The Metropolitan Revolution: How Cities and Metros Are Fixing Our Broken Politics and Fragile Economy," wrote in 2016. Full Article:
Comments (0)
This post does not have any comments. Be the first to leave a comment below.
---
Post A Comment
You must be logged in before you can post a comment. Login now.
Featured Product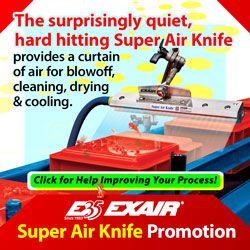 EXAIR Cabinet Cooler® Systems are a low cost, easy to install, maintenance free way to cool and purge electronic control panels. EXAIR Cabinet Coolers incorporate a vortex tube that produces cold air from ordinary compressed air - with no moving parts. The compact Cabinet Cooler can be installed in minutes through a standard electrical knockout. NEMA 12, 4, and 4X (IP54 and IP66) Cabinet Coolers that match the NEMA rating of the enclosure are available in many cooling capacities for large and small control panels. NEMA 12 Cabinet Coolers are ideal for general industrial environments where no liquids or corrosives are present. NEMA 4 Cabinet Coolers incorporate a low pressure relief valve for both the vortex tube and cabinet air exhaust. This valve closes and seals when the cooler is not operating to maintain the integrity of a NEMA 4 enclosure. NEMA 4X Cabinet Coolers offer the same protection as NEMA 4 but are constructed of stainless steel for food service and corrosive environments.