Carbon SpeedCell™: Additive Manufacturing Reinvented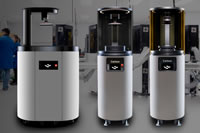 Carbon the Silicon Valley-based additive manufacturing company, today announced the launch of SpeedCell, a system of securely connected products designed to upend traditional methods of manufacturing. The first components of the SpeedCell include two new products that provide a powerful solution for additive manufacturing at scale: The M2, a robust, industrial-grade 3D printer built with manufacturers in mind; and the Smart Part Washer that enables optimal cleaning and easy finishing of parts.
Carbon's Continuous Liquid Interface Production (CLIP) technology coupled with the SpeedCell system enables previously impossible designs, from single-part combinations of complex assemblies to un-moldable and un-millable geometries like lattices, while also minimizing the tooling and prototyping stages of the design process to go directly to end-use part production. Manufacturers can now cost-effectively and quickly introduce new products, produce localized products for specific markets, provide inventory on-demand, and explore a breadth of other business models. Full Press Release:
Comments (0)
This post does not have any comments. Be the first to leave a comment below.
---
Post A Comment
You must be logged in before you can post a comment. Login now.
Featured Product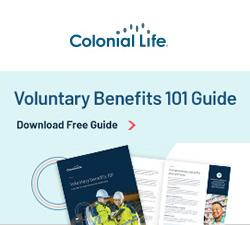 If there was ever a time to add voluntary benefits to your employees' compensation package, this is it. The tight labor market combined with supply chain bottlenecks, continued COVID-19 outbreaks, rising input costs and workforce challenges have helped drive a national trend of record high turnover rates for the manufacturing sector, making it imperative to evaluate compensation and benefits packages to remain competitive. The voluntary benefits 101 guide for manufacturers provides practical information about voluntary benefits without the jargon or complicated details. Download the guide.