Closing US Manufacturing Trade Deficit Would Create 1.3M Jobs, Says Tech Think Tank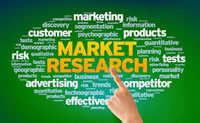 The prevailing narrative says automation was the main culprit behind U.S. manufacturing job losses in the early 2000s, and that automation is now powering an unprecedented manufacturing technology revolution that will continue to displace jobs. But a new report from the Information Technology and Innovation Foundation (ITIF) finds that both of these claims are false.
ITIF, a leading tech-policy think tank, finds that trade pressure and faltering U.S. competitiveness were responsible for more than two-thirds of the 5.7 million manufacturing jobs lost between 2000 and 2010. And rather than entering a "fourth industrial revolution," U.S. manufacturing productivity growth is actually near an all-time low. In light of these facts, ITIF concludes that U.S. policymakers should aim to close the country's trade deficit in manufactured goods by fighting foreign mercantilism and pursuing a national competitiveness agenda that hinges in part on boosting manufacturing productivity rates. The report estimates that successfully closing the manufacturing goods trade deficit this way would create 1.3 million jobs. Full Press Release:
Comments (0)
This post does not have any comments. Be the first to leave a comment below.
---
Post A Comment
You must be logged in before you can post a comment. Login now.
Featured Product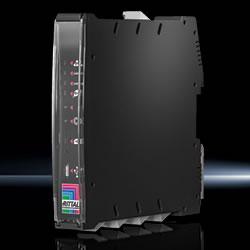 Download the Rittal Fact Book, we'll show you side-by-side product comparisons of Rittal and competitive products, and let you decide. You are an innovator. Your mind runs with "What if?" and the status quo can always be improved. When you find a supplier like Rittal who is forward thinking, you know you've found a partner. A supplier known worldwide for equipment that incorporates cutting edge technology, designed for efficiency, and solves problems other engineers hadn't even considered yet. A company that lives the Industry 4.0 world and puts it into practice in every step of the process.