U.S. investors see more automation, not jobs, under Trump administration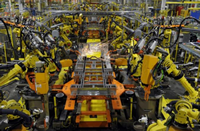 David Randall for Reuters: When U.S. President-elect Donald Trump criticized United Technologies Corp's (UTX.N) Carrier unit in November for its plan to move some 800 jobs to Mexico, the parent-company made a swift decision to keep the factory in Indiana.
Yet, the move did not translate into saving jobs. Instead, the company decided it would move toward automation as a way to cut costs.
"We're going to make up [the] $16 million investment in that factory in Indianapolis to automate, to drive the cost down so that we can continue to be competitive," chief executive Greg Hayes said on CNBC last month. "What that ultimately means is there will be fewer jobs."
Swapping robots and software for human labor has underpinned much of the productivity gains in the United States over the last 25 years. Now, with a greater political push to keep factories at home, investors are betting that automation will gain speed in industries ranging from auto manufacturing to chicken processing to craft beer breweries. Cont'd...
Comments (0)
This post does not have any comments. Be the first to leave a comment below.
---
Post A Comment
You must be logged in before you can post a comment. Login now.
Featured Product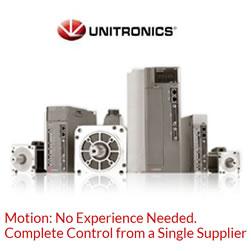 This is a powerful multi-function PLC that provides users with advanced communication support, variety of built-in I/O configurations, and Virtual HMI. Virtual HMI- the PLC stores and runs the program logic as well as the HMI user application within the PLC itself. This brings a unique advantage: you can view and operate your machine, or access your process via any mobile phone, PC, or remote display device. Main features: Ethernet/IP, MQTT, SNMP, SQL, Web Server, FTP, and more. Available in three versions: Classic, Standard, and Pro.