Hitachi Begins Development of Factory Automation Platform as a Service Testbed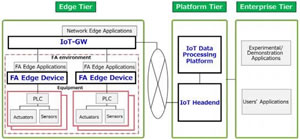 Kagan Pittman for Engineering.com: Will the Internet of Things be the future of manufacturing? Global conglomerate Hitachi Group seems to think so.
Hitachi recently partnered with Mitsubishi Electric and Intel to receive approval for their Factory Automation Platform as a Service (FA PaaS) Testbed at the Industrial Internet Consortium (IIC), a global non-profit organization.
The testbed will operate as a testing platform based on the reference model of IIC to test solutions in controlled scenarios that match real-world conditions, for the ultimate purpose of connecting manufacturing sites with head offices in order to streamline their operations.
Hitachi hopes to use the FA PaaS to respond to what they see as a market rapidly growing and demanding faster product development, market introduction, quality improvements and shorter lead times. Cont'd...
Comments (0)
This post does not have any comments. Be the first to leave a comment below.
---
Post A Comment
You must be logged in before you can post a comment. Login now.
Featured Product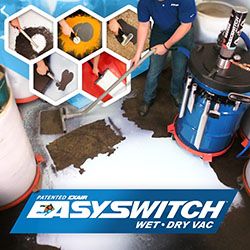 A low cost, reliable way to cool and purge electronic control panels. EXAIR Cabinet Coolers incorporate a vortex tube to produce cold air from compressed air - with no moving parts. NEMA 12, 4, and 4X Cabinet Coolers that match the NEMA rating of the enclosure are available in many cooling capacities for large and small control panels. Cabinet Coolers convert an ordinary supply of compressed air into clean, cold 20ºF air. Learn more about Cabinet Coolers in EXAIR's white paper "How EXAIR Cabinet Coolers Can End Costly Shutdowns". www.exair.com/184/Cab_Coolers_MTOM.htm