What You Wanted To Know About AI
Run down of the state of AI from FastML:
Let's take a look at how advanced we are, really. Two representative and well known examples of the current state of the art are:
Automatic image annotation using a combination of convolutional and recurrent neural networks
DeepMind's deep reinforcement learning for playing Atari games
Comments (0)
This post does not have any comments. Be the first to leave a comment below.
---
Post A Comment
You must be logged in before you can post a comment. Login now.
Featured Product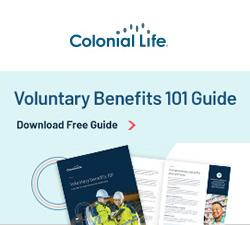 If there was ever a time to add voluntary benefits to your employees' compensation package, this is it. The tight labor market combined with supply chain bottlenecks, continued COVID-19 outbreaks, rising input costs and workforce challenges have helped drive a national trend of record high turnover rates for the manufacturing sector, making it imperative to evaluate compensation and benefits packages to remain competitive. The voluntary benefits 101 guide for manufacturers provides practical information about voluntary benefits without the jargon or complicated details. Download the guide.