GSSI, the world's leading manufacturer of ground penetrating radar (GPR) equipment, highlights the 200 MHz (200 HS) antenna, part of the GS Series.
GSSI, the world's leading manufacturer of ground penetrating radar (GPR) equipment, highlights the 200 MHz (200 HS) antenna, part of the GS Series, GSSI's next-generation family of high-performance antennas targeting applications that require deeper penetration depths. The GS Series is ideal for geophysical, geotechnical, or environmental applications that require high reliability under challenging survey conditions, including water table mapping, bedrock profiling, bathymetry, and sinkhole areas, as well as stratigraphy, deeper utility detection, and archaeological investigations.

This rugged digital wireless low frequency system features a 200 MHz center frequency and uses GSSI's proprietary HyperStacking® technology, which improves signal to noise performance and increases depth penetration under all soil conditions. With HyperStacking, the 200 HS antenna provides clearer data, from superficial features to deeper characteristics, and can achieve nearly double the depth penetration of conventional GPR antenna designs.
Users can identify geophysical characteristics easily with the wireless 200 HS and HS Module, which incorporates system electronics, an internal GPS, and connectivity ports in an IP-65 rated water-resistant housing that withstands dust. The module connects the SIR 4000 or Panasonic Toughpad G2 to the antenna, enabling users to leverage a single HS Module across all GS Series antennas.
The GS Series incorporates advanced features designed for survey efficiency, including an integrated GPS, and can accommodate an external GPS mount. Users can easily visualize data on the tablet with the GIS map mode. A variety of accessories are available to customize survey collection modes.
To learn more about the 200 HS antenna, visit https://www.geophysical.com/products/200-hs-antenna.
###
About GSSI:
Geophysical Survey Systems, Inc. is the world leader in the development, manufacture, and sale of ground penetrating radar (GPR) equipment, primarily for the concrete inspection, utility mapping and locating, road and bridge deck evaluation, geophysics, and archaeology markets. Our equipment is used all over the world to explore the subsurface of the earth and to inspect infrastructure systems non-destructively. GSSI created the first commercial GPR system over 50 years ago and continues to provide the widest range and highest quality GPR equipment available today.
Featured Product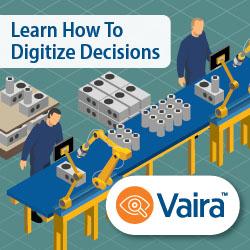 Pleora's Visual Inspection System helps operators detect errors and defects for unique component types, assembly steps, and custom low-run products where automated optical inspection (AOI) is too complex and expensive. The system helps DICA Electronics: Avoid costly, errors as a result of detecting errors at different phases in production, Speed time in detecting the root cause of the in-field errors with Tracking & Reporting apps for traceability, Maintain consistency in training new employees on requirements or with staff any time a new product is added, Easily train the system using 'good product' images for multiple product lines with no programming skills required, Reduce subjective decision-making, especially over a long shift, reducing error-escapes.