One of the most important decisions to make before starting an injection molding project is choosing the right type of molds. Both mold materials, aluminum and steel have their own pros and cons. And the choice is highly subjective to the specifics of the project. Thus, this paper reflects the main points regarding the decision.
Molds: Aluminum or Steel?

A mold refers to an empty metal block into which melted plastic is injected to create a specifically required shape. Aluminum and steel are used to manufacture molds streamlined to produce the desired product in the injection molding process. Moreover, aluminum and steel molds have their respective benefits over each other; however, both materials cannot replace the need of each other.
Advantages of Aluminum Molds Over Steel Molds
Here are some benefits of aluminum molds over steel molds:
1. Cost-Effectiveness
Aluminum molds are significantly cheaper than steel molds. Some aluminum tooling is as more inexpensive as half of the price of steel tooling. In late 1991, IBM formally conducted research that lasted for five years and concluded that aluminum molds are 50% more cost-effective than steel molds. In addition, aluminum molds get ready quickly and can be tested for first part trials.
2. Time-Effectiveness
The production time for steel molded parts is lower than steel molded parts. Some of the molds might get ready in two to three weeks, while steel molds usually consume double to triple time to come into working position. However, the time to get the aluminum mold ready depends on different factors like surface characteristics and complexity. The research of IBM also resulted that the product's manufacturing cycle time is lower 25% to 40% in the case of aluminum tooling.
3. Easy Modification and Repair
Damaged or distorted steel molds can be troublesome and expensive to repair due to their higher hardness. In most cases, another mold will be needed. Conversely, aluminum molds are significantly more open to repairing as a softer material and can be more effectively modified.
4. High Heat Dissipation
Aluminum molds may not require cooling or heating lines as needed for the steel molds because aluminum has much better heat dissipation properties. Furthermore, the heat dissipation rate of aluminum is much higher than steel - up to seven times. Remember that heat dissipation is suitable to avoid cooling/heating lines, but it also reduces the complexity of mold and maintenance costs.
Aluminum Molds - Worth Choosing for A Micro Injection Molding Project and Low-Volume Production
Challenges such as controlling part shrinkage and draft angles make micro-mold machining significantly more intricate than expected. Nevertheless, if aluminum is used for micro-injection molding molds, all these challenges can be overcome because aluminum is a softer material, has high dissipation, and preserves the fundamental integrity of micro molded parts.
Meanwhile, aluminum molds are perfect for low-level production only because high-level production runs of the molds, and the quality of the final product gets badly affected. However, aluminum molds are comparatively soft, and excessive use of mold might damage them.
Advantages of Steel Molds Over Aluminum Molds
Steel molds are mainly considered for mass-level production. There are a lot of other advantages of using steel molds over aluminum molds. These include:
1. Ideal for Detailed Features
Ideality for detailed features is one of the most significant advantages of steel molds over aluminum molds. Steel molds are fully flexible to receive new modifications in an existing design; the geometry of the molds can get altered to achieve required geometric figures. At the same time, the exact detailed features of the product become easily achievable with the help of steel mold due to its high strength and hardness, which is certainly not possible using an aluminum mold.
2. Suitable for Advanced Resins
Steel molds are more compatible with advanced and complex resin formulations, specially reinforced with fiber, glass, or other additives, and the final product is highly appreciable throughout all aspects. Comparatively, aluminum molds are softer and more prone to scratches or damages caused by some special kind of resins.
3. Better Durability
The critical advantage of steel mold over different materials available is its better durability. Steel is an ideal choice when expecting long production runs and repeated use of the mold over the years. It can likewise bring down parts per cost undeniably more than aluminum.
Steel Molds - Worth Choosing for High-Volume Production
Steel can withstand high impact resistance and stresses. When it comes to the high-level production of parts, steel molds are more suitable due to their ability to sustain high pressures. The ratio for wear and tear is low in steel molds, so mass production can get achieved using steel molds.
Cost Comparison for Aluminum and Steel Molds
While calculating simple injection molding costs, molds can cost between $3000 and $6000. However, if the part is complex and heavier, the range can be $20,000 to $25,000. Accordingly, here is a comparison of the cost of injection molding for steel and aluminum molds:
Cost for Aluminum Molds
The cost of aluminum molds varies with the complexity of design, the weight of the product, and the additional features required. Nonetheless, aluminum molds cost around 40-50% lower than steel mold costs and range from $4500 to $16,000.
Costs for Steel Molds
Compared with aluminum molds, the costs for steel molds are higher—a typical mold of steel costs in the range of $5000 to $20,000. However, the complex and large molds may cost around $80,000 to $90,000. Henceforth, it is evident that aluminum molds are comparatively cost-effective.
Conclusion
Both steel and aluminum molds have their personalized benefits and limitations. The decision of choosing one of these two depends on the circumstances and needs of users and procedures. If micro-injection molding with a low level of production is required, aluminum mold is perfect. However, if the product required is high and large in quantity, the steel mold will be ideal.
Featured Product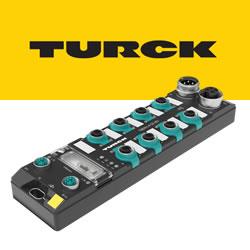 The new IP67 Managed Ethernet Switch from Turck provides standard and Gigabit ports in the same device. Configure, manage, and monitor connected machines and devices remotely, outside of a control cabinet. Find out more about this rugged solution for decentralized control. Part number TBEN-Lx-SE-M2. • Gigabit high-speed backbone for fast link-up times • Standard and Gigabit ports on the same device • Web-based diagnostic tools for preventive maintenance • Built-in security with the use of VLAN, NAT routing and firewall