India's leading additive manufacturing service provider to participate in Rapid + TCT Show, explore business opportunities in the USA.
30 April 2019, Delhi, India: India's leading additive manufacturing solution provider, Objectify Technologies is all set to showcase its capabilities at the upcoming Rapid + TCT Show 2019 at Booth #2158, North America's most influential additive manufacturing event. Scheduled to take place from May 20-23 at Cobo Centre, Detroit, the event promises to be an ideal platform for companies and professionals seeking to learn new developments in AM, explore business opportunities in the US market and meet industry professionals.

"US has always been the most exciting country with lot of movement in the additive manufacturing domain," says Arpit Sahu, Co-founder & Director, Objectify Technologies. "Rapid + TCT comes at the right time and right place with huge development taking place in the AM space globally with the US taking the lead. We look forward to meet potential customers, partners, and 3D printing enthusiasts at Rapid + TCT."
Objectify is India's leading AM/3D Printing service provider having in-house capabilities in both metal & polymer AM technologies. The infrastructure includes DMLS (Direct Metal Laser Sintering), SLS (Selective Laser Sintering), SLA (Stereolithography Apparatus), VC (Vacuum Casting), CNC Machining and other post-processing technologies. It caters to industries such as aerospace, automotive, space, tooling, heavy engineering, and oil & gas, among others.
"Having tasted considerable success in India, we are now looking to expand to global market with the US being our prime focus. India's 3D printing industry has had a significant growth in few years; however, it still has a long way to go. We want to act as a catalyst for manufacturing companies in India in their journey towards additive manufacturing," added Arpit. "With India being a manufacturing hub there are global giants who have setup production and R&D facilities in India. However, many of them are still importing metal printing parts from outside. This not only adds up cost but also takes time. We want to help these companies source parts from India at par with global standard. It will save them cost and time both,"
Featured Product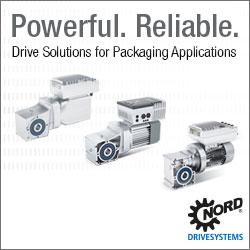 NORD gear units, motors, and electronic control products focus on durability, adaptability, and high efficiency for a wide range of manufacturing applications with over 20,000,000 standard configuration options. Featuring IE5+ PMS motors that can work effectively at partial loads and low speeds thanks to their constant torque and high overload capacity. Their smooth surface and ventilated designs provide ultimate versatility and variant reduction. Combined with surface protection options, such as IP69k or NORD's state-of-the-art nsd tupH Sealed Surface Conversion System, NORD drives are ready to take on the demands of extreme manufacturing environments.